3 ways the government committee got it wrong on the dietary guidelines
3 ways the government committee got it wrong on the dietary guidelines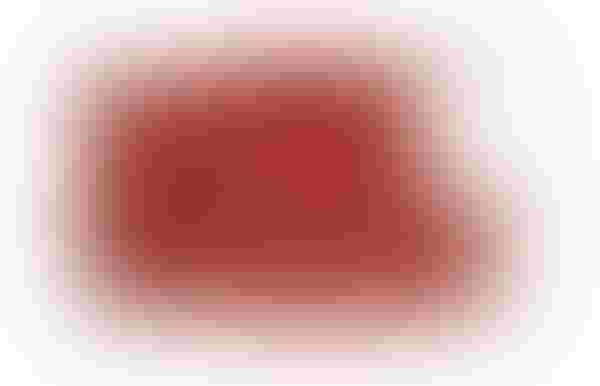 Last week, the 2015 Dietary Guidelines Advisory Committee submitted the "Scientific Report of the 2015 Dietary Guidelines Advisory Committee" to the U.S. Department of Health and Human Services (USHHS) and the U.S. Department of Agriculture (USDA)." According to the committee, "dietary patterns with positive health benefits are described as high in vegetables, fruit, whole grains, seafood, legumes, and nuts; moderate in low- and non-fat dairy products; lower in red and processed meat; and low in sugar-sweetened foods and beverages and refined grains."
READ: Scientific Report of the 2015 Dietary Guidelines for Americans
It's important to note that the recommendations aren't an official draft for the 2015 Dietary Guidelines for Americans, but the suggestions will be used to formulate the updated recommendations. And those final recommendations will ultimately influence school lunch programs, health professionals' dietary advice for patients, and Americans' food choices.
Unfortunately, the committee is recommending dietary guidelines that could have incredibly ill effects on America's overall health. Here are three ways the committee got it wrong on the dietary guidelines:
1. Eliminating red meat
The committee has offered contradictory advice when it comes to red meat. First, they have endorsed the Mediterranean-style diet, which includes red meat, but they have also excluded red meat from their considerations of what makes up a healthy dietary pattern. The recommendation to cut red meat is based on misinformation about the healthfulness and sustainability of meat production.
READ: Dietary Guidelines Advisory Committee intends to drop red meat from recommendations
Nina Teicholz, author of "The Big Fat Surprise," writes for The New York Times, "Uncertain science should no longer guide our nutrition policy. Indeed, cutting fat and cholesterol, as Americans have conscientiously done, may have even worsened our health. We would be wise to return to what worked better for previous generations: a diet that included fewer grains, less sugar and more animal foods like meat, full-fat dairy and eggs. That would be a decent start."
Subscribe now to Cow-Calf Weekly to get the latest industry research and information in your inbox every Friday!
2. Allowing for more sugar than necessary
The committee must have a sweet tooth because its members have placed a 10% limit on sugar intake -- a shocking recommendation considering the World Health Organization recently passed a 5% cap on sugar intake.
Teicholz adds, "In clearing our plates of meat, eggs and cheese (fat and protein), we ate more grains, pasta and starchy vegetables (carbohydrates). Over the past 50 years, we cut fat intake by 25% and increased carbohydrates by more than 30%, according to a new analysis of government data. Yet recent science has increasingly shown that a high-carb diet rich in sugar and refined grains increases the risk of obesity, diabetes, and heart disease — much more so than a diet high in fat and cholesterol."
3. Reprimanding Americans for not eating enough fruits and vegetables
America is already consuming well over the recommended servings of fruits and vegetables. Yet, many still struggle with obesity and health-related issues that go along with being overweight.

BEEF Seedstock 100
Looking for a new seedstock provider? Use our BEEF Seedstock 100 listing to find the largest bull sellers in the U.S. Browse the Seedstock 100 list here.
"It is absurd for the Advisory Committee to suggest that Americans should eat less red meat and focus so heavily on plant-based diets," said Richard Thorpe, a Texas-based medical doctor and cattle producer, in an interview with the National Cattlemen's Beef Association. "The American diet is already 70% plant based, and to further emphasize plant-based diets will continue to have unintended consequences. The Advisory Committee got it wrong in the '80s, advising a diet high in carbs, and look at what that got us – an obesity problem. My colleagues and I commonly encourage people to include lean beef more often for their health, not less."
These are just my top three complaints about the committee's recommendations. Trust me, I have plenty of issues with their dietary advice. For example, they've reversed their cap on dietary cholesterol, after decades of Americans needlessly avoiding egg yolks and shell fish. 
READ: Proposed dietary guidelines OK cholesterol, not saturated fat
They have also based recommendations on environmental concerns. They advise Americans to decrease their salt intake to dangerously-low levels. They have failed to offer new ideas for losing weight and reversing diabetes. And they have ignored sound science and based their advice on personal ideals and inaccurate observational data. 
Fortunately, we still have time to voice our concerns. Public comments will be accepted through midnight on April 8. Written comments can be submitted here. If you believe, like I do, that red meat is an important part of a healthy diet, I encourage you to share your experiences and personal testimonies. 
What do you think of the committee's recommendations? Share your thoughts in the comments section below.
The opinions of Amanda Radke are not necessarily those of Beefmagazine.com or the Penton Farm Progress Group.
You might also like:
When should you call the vet on a difficult calving
60 stunning photos that showcase ranch work ethics
Is the New York Times naive about MARC or intentionally misleading?
Subscribe to Our Newsletters
BEEF Magazine is the source for beef production, management and market news.
You May Also Like
---