5 Headlines not to miss in beef
5 Headlines not to miss in beef
Let's look at some of the cattle stories making headlines in the cattle world. Here are five stories trending in the beef business.
The fire spread quickly through the holding pens, where thousands of dairy cows crowded together waiting to be milked, trapped in deadly confines.
After subduing the fire at the west Texas dairy farm Monday evening, officials were stunned at the scale of livestock death left behind: 18,000 head of cattle perished in the fire at the South Fork Dairy farm near Dimmitt, Texas – or about 20% of the cattle slaughtered in America on any given day.
A dairy farm worker rescued from inside the structure was taken to a hospital and was in critical but stable condition as of Tuesday. There were no other human casualties.
It was the biggest single-incident death of cattle in the country since the Animal Welfare Institute, a Washington-based animal advocacy group, began tracking barn and farm fires in 2013.
That easily surpassed the previous high: a 2020 fire at an upstate New York dairy farm that consumed about 400 cows, said Allie Granger, a policy associate at the institute.
The Texas fire "is the deadliest fire involving cattle we know of," she said. "In the past, we have seen fires involving several hundred cows at a time, but nothing anything near this level of mortality."
Where was the Texas cattle fire?
Castro County, site of the fire, is open prairie land dotted with dairy farms and cattle ranches about 70 miles southwest of Amarillo.
As people age, sometimes their bodies break down and gravity takes hold in ways that they believe are not desirable. That can also be true in beef cattle when it comes to udder condition, say the experts at Kansas State University's Beef Cattle Institute.
"The best time to assess udder condition is when the cows start nursing their calves because the udder is full of milk, and it is easy to see teat size and structure," said veterinarian Brad White, speaking on a recent Cattle Chat podcast.
White advises producers to keep a record regarding udder quality at calving that can be referred to later when culling decisions are being made.
"In the fall when you check for pregnancy, the udder may look fine, so it is good to be able to refer to your notes to make sure there weren't any concerns with the udder condition during calving time," he said in a news release.
When assessing udder quality, veterinarian Brian Lubbers looks at the udder attachment, conformation and functionality.
"As the cow gets older, some of the ligaments that hold the udder in place will begin to break down, causing the udder to hang low making it more susceptible to an injury," Lubbers said. "Also, producers need to look at the teat size to be sure that they are not abnormally large, making it difficult for the calf to nurse."
Lubbers also encouraged producers to observe the calves nursing to see how many quarters of the udder they can get milk from.
"If a cow has a severe case of mastitis, it may cause one or more of the quarters to no longer produce milk," Lubbers said.
It's like a tale from the Old West. Two New Mexico brothers believe their local government is scheming with another rancher to run them off their property. How? By tripling the number of cattle guards surrounding their Quay County land, making it impossible to move around. After the last two went in, Bucky and Dusty Stone took the long-standing feud to court.
"They're putting them in every half a mile and the two over there are less than a quarter mile apart," Dusty Stone said. Driving around the family's property, you hit cattle guard, after cattle guard, after cattle guard. There are nine total on Quay County Roads 70, U, 69, and T, which divide their ranch.
"They're willing to, to spend whatever it takes to run me off of the real estate. And I think it's wrong, and I just don't give up that easy," Dusty added.
The property has been in his family since the 60s. Dusty and Bucky are the third generation to ranch and farm it… or try to. The brothers claimed the conspiracy started in 2007.
"I intended to use it as an investment and to retire there someday," Bucky said. "And that's what I can't do anymore." He claimed he has not been able to use his property how he wants to for more than a decade.
Bucky explained the cattle guard near the intersection of Quay Roads T and 70, cut off the only road he could use to access his farmland. "I have 16-foot farm equipment. So, the County come in and put in an 11-foot cattle guard and an 11-foot gate," he said. "I cannot get farm equipment from one field to the other." Bucky explained the cattle guard shut down his farming operation indefinitely.
That cattle guard is one of three the brothers said they asked the Quay County Commission to remove more than a decade ago. Their family put them in years prior, but the brothers explained they now had a fence, so the cattle guards weren't necessary. Instead of removing them, they said their County replaced the three and then added four more.
Dusty said how those cattle guards went in created an issue. He claimed during installation the County took out part of his fence, forcing the use of the cattle guards. But he said the cattle guards did not work because the County has never kept them clear. Dusty shared photos dating back to 2007 that show the area underneath the cattle guards filled with dirt and overgrown weeds. He said the size of the cattle guards also made them ineffective. He accused the County of building them too narrow. "It's ridiculously aggravating to see how they're using public funds to harass somebody that's out here doing their own thing," Dusty said.
To keep his livestock on his property, Dusty closed his fence by moving the green gate attached to the cattle guards. The County then sued for conversion and a judge ruled Dusty had to put the gates back in their original positions. As a result, Dusty claimed, his livestock ended up getting out leading to two crashes – one deadly.
He reached out to the New Mexico Livestock Board for help. In a 2015 incident report, an investigator noted, the County should widen the cattle guards and post open-range signs to warn drivers. Dusty said that never happened. So, he has since illegally closed the fence. "And since then, I know of no complaints with my livestock," Dusty said. "But up until then, there was complaints of the livestock running loose all the time."
The whole mess, Dusty said, caused him to lose a business partner. The two had plans for Dusty to train his horses for rodeos and shows. "Decided he couldn't afford the liability," Dusty said of his business partner's decision to back out.
To make up for the income loss, Dusty tried to continue training horses. He used them for chores across the property. Seven cattle guards blocked all but two remaining access points for him.
And then in 2019, the eighth cattle guard arrived making the problem worse. "The way they built it up, you can't get equipment in and out with my horses and mules," Dusty explained. "And they don't maintain the gates that anybody can use."
The ninth showed up in 2021, prompting Dusty and Bucky to take Quay County's Road Superintendent and Commissioners to federal court. "They claim to be the law in this county, can do what they want and we're going to find out, I guess," Dusty said.
The Stone Family and Quay County are used to communicating about the cattle guards through lawsuits. Court records show both parties have filed against each other for more than a decade. The Stones have never won. In 2018, a judge sent the Stones a 'Decision Letter,' telling the family they could not make another pro se filing. They needed a lawyer to approve all future filings.
Now with representation, their attorney, Christina West, said this time will be different. "So, I would say many of those, you know, are — just have not been successful because Dusty just doesn't have the background to bring them," she explained. "But secondly, I would say what is different about these other actions is the sort of accumulation over time of all these cattle guards building up a stronger case, right?"

West claimed the installation of the last two cattle guards makes their case that the County is targeting the Stones. "We're not aware of any other property in the vicinity or in Quay County that has nine cattle guards," she said.
An invoice for the ninth cattle guard revealed the Stone's neighbors purchased it. So, the brothers also named the Wallins in the suit. The invoice was created just 18 days after their second failed attempt to foreclose on the Stone's property, court records show.
"The timing of it and both the legal grounds for it are very suspect," West said. "It appears to just, you know, be an attempt of a conspiracy somehow between the County and these neighbors to try to get ownership of this property."
The lawsuit demands the County remove all nine cattle guards. "Because there is no reason for them and the property is fenced and so there's no harm to the public," West explained.

KRQE reached out to attorneys for the Quay County Road Superintendent, Commissioners, and the Wallins. None of them would comment because the lawsuit is still pending. But court filings revealed their attempts to dismiss the lawsuit. The County's response also appeared to try to discredit the Stones — citing their history of filing lawsuits.
Waiting for a resolution, Bucky is developing a hunting business hoping to attract game to the property he can no longer farm. "I've had to divert resources to get this squared away," he said. And Dusty explained he is running a tenth of the livestock he would like to be. "I've had to take outside jobs to earn money as far as like truck driving, these things, and construction work," he said. "Lots of changes have had to come about to survive."
A public records request showed the New Mexico Livestock Board's involvement ended in 2019. A report written by NMLB's Deputy Director, at the time, stated a meeting was scheduled with the Quay County Manager. But it was canceled the day before because the Quay County Manager told the NMLB "The attorney representing Quay County told him that the only involvement that the New Mexico Livestock Board should have in this matter would be the impounding and identification of any livestock found on the highway…. any discussion of cattle guards, gates, easements, or county roads was not the business of the Livestock Board."
The NMLB declined an interview with KRQE.
The latest U.S. Drought Monitor
The direst conditions in the USA remain in the central portion of the country. Nebraska, Kansas and Oklahoma remain in the worst condition with extreme and exceptional drought conditions.
However, Florida is how showing extreme drought conditions in the central western part of the state.
The western portion of the country continues to remain abnormally dry.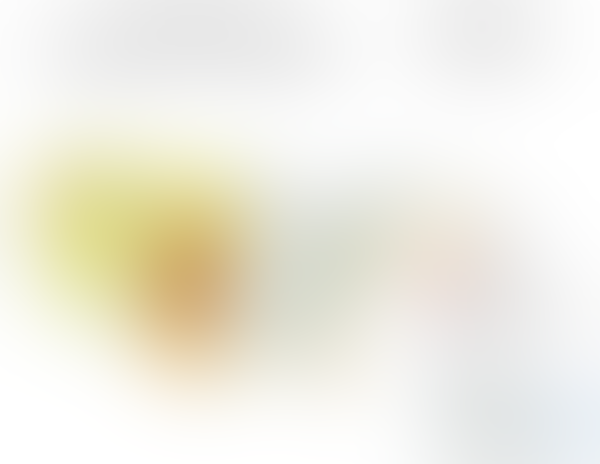 USDA announced it would make up to $125 million in grant funding available for meat and poultry producers. The funds will be allocated through two new grant programs known as the Indigenous Animal Harvesting and Meat Processing Grant Program and the Local Meat Capacity Grant Program.
According to a USDA release, both programs are expected to create more options for meat and poultry farmers by investing in independent, local processing projects that create competition and enhance the food supply chain. They will be funded through the American Rescue Plan Act of 2021, which included $1 billion to expand processing capacity for small and midsized meat and poultry processors.
"This is the latest step in USDA's transformational work to fill gaps and help small and underserved producers market their products, support thriving local and regional food systems by investing in processing capacity that's closer to farms and alleviate major bottlenecks in food and agricultural supply chains," Agriculture Secretary Tom Vilsack says. "Importantly, we're also taking steps to increase the overall availability of protein from indigenous animals like bison, reindeer and salmon, which have been the backbone of tribal food systems for generations."
The Indigenous Animals Harvesting and Meat Processing Grant Program includes up to $50 million to improve food and agriculture supply chain resiliency in tribal nations. It will fund projects that expand harvesting, processing, manufacturing, storage, transporting and distribution of indigenous meats like bison, reindeer, salmon and others. Eligible applicants include tribes recognized by the Indian Tribe List Act of 1994 as well as multi-tribal government agencies and other affiliated entities. Applications will be accepted through July 19.
Subscribe to Our Newsletters
BEEF Magazine is the source for beef production, management and market news.
You May Also Like
---