5 Headlines not to miss in beef 124384
5 Headlines not to miss in beef
Let's look at some of the stories making headlines in the cattle world. Here are five stories trending in the beef business.
Beef worth $275,000 was stolen from the JBS plant in Grand Island March 20 by a man who was posing as an employee of a subcontractor.
The meat was supposed to be delivered to Salem, Virginia, but never arrived.
The driver who picked up the beef was allegedly "supposed to be picking it up, done through a subcontracted logistics service who then hired a driver. Early implications are that the driver used fictitious identification information and then absconded with the load," said Grand Island Police Department Capt. Jim Duering.
The theft was reported to Grand Island police on Tuesday.
The subcontracted company is a legitimate business, and it thought it was using a legitimate driver, Duering said.
The truck and trailer have since stopped transmitting their GPS location.
In an effort to solve the crime, Grand Island police are working with JBS and the subcontracting company.
Latest U.S. Drought Monitor
The latest U.S. Drought Monitor map shows improvement continuing in some of the western drought areas. The majority of California is out of the drought stages. And the conditions have improved in both Nevada and Oregon. However, the middle of the country remains in exceptional or extreme drought. The areas with the most severe drought include Texas, Oklahoma, Nebraska and Kansas. However, drought conditions are worsening in Florida.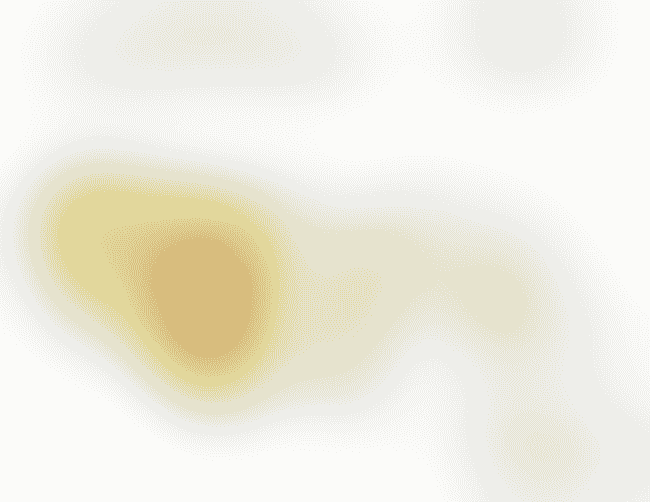 Wyoming cattle producers are watching a new rule proposed by the U.S. Department of Agriculture earlier this month, saying the change could provide more transparency for consumers and additional confidence in U.S. meat. The proposal would effectively close a labeling "loophole" that allows products to use "Product of USA" for beef and pork that is simply repackaged in the U.S.
The rule would allow the voluntary "Product of USA" or "Made in the USA" labels only on meat and poultry products derived from animals born, raised, slaughtered and processed in the United States.
Current regulations allow any beef and pork product that's repackaged in the U.S. to be labeled a product of the U.S., despite where that animal was raised. 
For example, if a cow born and raised in Brazil is processed into ground beef in the U.S., it's eligible for a "Made in the USA" label.
"American consumers expect that when they buy a meat product at the grocery store, the claims they see on the label mean what they say," said U.S. Secretary of Agriculture Tom Vilsack in a release announcing the proposed rule.
Jim Magagna, executive vice president of the Wyoming Stockgrowers Association, said the move is a good first step.
"Our organization has always favored voluntary country of origin labeling," he said. "I think this is a step in the right direction. Currently, a label that says 'Product of the USA' is very deceptive from our perspective; it could be entirely produced in another country, and only processed in the U.S."
It's not just cattle producers' groups that find the practice misleading. 
A nationwide consumer study by the USDA found that the current "Product of USA" labeling claim is misleading to a majority of consumers surveyed, with a significant portion believing the claim means that the product was made from animals born, raised, slaughtered and processed in the United States.
The move to a voluntary label is the latest in a long and winding history that stretches back more than two decades.
Following fears of mad cow disease from imported meat, in 2002 Congress passed a country of origin labeling requirement for meat, and the law went into effect in 2009. Under COOL, labels told consumers a cut of meat was "born in Canada, raised and slaughtered in the United States," for example.
But the U.S. repealed COOL in 2016 after Canada and Mexico threatened over $1 billion in retaliatory tariffs, claiming the rule unfairly discriminated against their beef and pork products.
Since then, industry trade groups, the USDA, Congress and the Wyoming Legislature have pitched various efforts to ensure that meat produced from animals born, raised and slaughtered in the United States is distinguished in the marketplace. 
In both 2017 and 2018, the Wyoming House Agriculture Committee passed the "Country of origin recognition — USA Beef" bill, which would have required retailers to designate beef as "USA beef" or imported. The bill was never considered by the House in either session.
Most recently, in January, U.S. Sen. Cynthia Lummis, R-Wyoming, joined U.S.
Sens. John Thune, R-South Dakota; Jon Tester, D-Montana; Mike Rounds, R-South Dakota; Cory Booker, D-New Jersey; and Kirsten Gillibrand, R-New York, in reintroducing the American Beef Labeling Act, which would reinstate mandatory country of origin labeling for beef.
But mandatory labeling has plenty of detractors — including livestock associations — who fear retaliatory measures at a time when the beef industry, in particular, cannot afford to lose foreign markets. That's because the growth in the beef industry is coming from a burgeoning export market, Magagna said, with a record 15.2% of U.S. beef exported in 2022, according to the USDA.
"Our industry has become so dependent on exports. For 2022, the export market in general added $447 to the end value of every head of cattle," Magagna said. "We don't think mandatory country of origin labeling is the answer, and, frankly, we're fearful of what the implications could be. We're fearful of trade retaliation from other countries that are prime areas of focus for our export market. It could allow countries to put huge tariffs on American beef, and we're competing with other major beef- exporting countries, including Australia, Brazil and England."
At a time when American consumption of beef has been in decline, industry groups say the voluntary labels could boost consumer confidence and help bolster the market.
In advance of its rule proposal, the USDA undertook a nationwide survey in November to better understand customer behavior and the value of "Product of USA" labeling claims. 
The data showed American consumers are willing to pay a premium for meat products bearing the "Product of USA" claim versus products without this claim. 
The survey found that customers were willing to pay an average of $1.69 more per pound for ground beef bearing the "Product of USA," $3.21 more per pound of New York strip steak and $1.71 for 1 pound of pork tenderloin. Consumers were willing to pay the greatest price premium for meat products where all production steps (born, raised, slaughtered and processed) took place in the United States.
But there is a significant knowledge gap that has to be overcome, because consumers do not have a good understanding of what the "Product of USA" label means. 
In the survey, only 16% of consumers were able to correctly identify the definition of what the label means. That consumers are willing to pay the most for products born, raised, slaughtered and processed in the United States, but that they don't know how to identify those products is a concern, Magagna said.
"I'm not satisfied that it provides the final answer, but our organization is pleased that USDA is moving in that direction, but I really don't think it goes far enough," he said.
"The next step is a label, not that's mandated, but that clearly conveys the animal was born, raised and processed in the U.S. The average consumer out there isn't going to know what 'Product of USA' means. We'd like to see a label that would explain that this product was born, raised and processed in the USA."
Looking to own a cow or steer but not have the responsibility of feeding and housing it?
A Kansas direct-to-consumer agriculture company, Agridime, brings consumers from urban centers across the U.S. together with ranchers. Consumers can participate in ranching by buying ownership in the cattle they will eventually consume or simply purchasing a sirloin steak, brisket or ground beef online or in a market.
If the consumers want, they can drive to the ranch in central or western Kansas, Arizona, Missouri and Oklahoma and meet their own cow or steer, and when it's time for processing, they can share in the profits. In addition, the company sells boxed and portioned meat that is shipped directly to a home or business. Beef can also be purchased in their warehouses in Herington, Kansas and Gilbert, Arizona.
This turned-around beef-to-table concept is the brainchild of two brothers who grew up on a ranch in central Illinois and spent summers helping their grandfather with his cattle on his ranch in Missouri.
Josh and Jason Link run Agridime, which has contracts with ranchers in central and western Kansas, as well as Arkansas, Missouri, Oklahoma and North Dakota that supply the cattle to this out-of-the-box model that started a few years ago in Kansas.
Consumers can invest in a herd or a single animal, depending on their interest or financial ability. By having consumers buy the animals directly or buy the cuts of beef or beef boxes, Agridime is allowing ranchers to do what they do best: raise cattle, both grass-fed and conventional. The rancher does not have to worry about selling to feedlots or negotiating with consumers or grocery stores.
The Links saw the cattle industry was changing, and because of their ranching background, they wanted the rancher to have more say in what happened with their end product. They decided to use Kansas as a base for their business because of the state's ideal prairie.
Josh Link met up with Kevin Morgan at Morgan Creek Farms near Hope, Kansas, in Dickinson County.
Morgan grew up on a ranch. Like his father, and his grandfather before him, he raised cattle conventionally for decades. As a fifth-generation rancher, he wanted to go back to the old ways, having cattle graze on his pasture. He and both Links hooked up, helping to form the backbone of Agridime.
"Josh and Jason and I, we started seeing problems within our industry that were pretty obvious to everybody," Morgan said. "And as we worked through it, we started to see that we all kind of had the same solutions to those problems, and we turned that into a vision."
Buying Agridime at the market or the warehouse
One of the beef packing warehouses is located in Herington, Kansas, just down the road from Morgan's ranch. In addition to shipping pork, chicken and beef out of this warehouse, the company sells their product at the local grocery story, Barnes Heartland Foods in Herington.
"To see that process go from a few guys with a vision to a retail section full of meat that came from your own work, is a pretty humbling experience," Morgan said.
It's a win-win situation for the grocery store as well.
"It's a locally grown product with better quality beef that is very price comparative," said Chris Barnes, the manager of Barnes Heartland Foods. "We know where it's coming from. The product speaks for itself."
Barnes said he started buying from Agridime during COVID and hasn't stopped.
"By using the local guys, we never ran out," he said. "Our customers love the products."
Buying directly from the rancher
Ranchers across the country are trying to tell their stories and get their product directly into the consumer's hands. But sometimes this can be difficult, as ranchers must take care of their animals and often don't have time to worry about how to ship the product or where to slaughter the animal, as often waiting lists are long.
Some of the work of bringing farm and ranch products directly from the the producer to consumers started before COVID, but the movement increased dramatically after the epidemic.
"After they (the producer) developed relationships with consumers, and some trust with some educational work, this provided the opportunity to then do some direct marketing," said Matt Teagarden, CEO of the Kansas Livestock Association. "And then COVID provided additional opportunities."
Teagarden said this direct to consumer model continues to grow "based on the number of of ranchers and producers who have some kind of online presence and are doing some direct to consumer marketing."
The Kansas Beef Council has a page on their website that tells consumers where they can purchase Kansas beef directly from the rancher.
"What we've done there is made that available to producers across the state," Teagarden said.
The site gives a little bit of detail about the rancher, how they're selling the product and if they have a retail store,
"The difference (between buying directly from the producer or the rancher) is that direct from the rancher you know that consumers are going to have some kind of relationship with that ranch or that producer, even if it's just that one transaction, there's a deeper relationship," Teagarden said. "They've learned about the operation; they get to know the family. I think sometimes the consumer family visits the ranch family. It goes much beyond just a purchase of meat."
Kansas is sixth in the nation for head of beef cows, with 1.3 million head and third nationally for cattle on ranches and feed yards, totaling about 6.25 million. In 2021, Teagarden said, the cattle industry made up $9.85 billion in cash receipts in Kansas.
Setting up the supply chain
Agridime's executive director and co-owner, Josh Link said he wants both consumers and producers to make agricultural decisions based on spending every dime wisely. From rancher to butcher to buyer, Agridime is in control of the supply chain, running more than 15,000 head of cattle in central Kansas.
The cattle raised and sold on Agridime's partner ranches head to a medium-sized processing plant in Texas. This includes the grass-fed cattle, who are both grass-fed and grass-finished, meaning they are not headed to feed yards and fattened up with grains.
By putting together a variety of ranchers and giving them access to a larger market and strong supply chain, Link is hoping to change the system and make it more profitable and easier for the rancher. As more people buy cattle from Agridime's ranchers, those ranchers can hire more workers.
If someone wants to invest in an animal, on average, the investors get a 10% to 15% return on investment. Link said, this can amount to about $200 or higher for each angus steer.
"I like to tell people cattle is something that you can see and touch and feel," Link said. "We just hope that we can continue to be able to feed more cattle and and be able to enter more markets."
What's next for Agridime?
Along with selling their product in small grocery stores and online, Agridime has entered the restaurant market by selling directly to eateries and soon hopes to open their own farm-to-table dining experience in Kansas.
In addition, the company has branched out into spices and ready-made-meals, using meat products. They also own their own chicken and hog farms and offer these products online.
"The chickens are free range, no antibiotic, no hormone and also no GMO grains are fed to the chickens," Link said. "The pigs, they are outside. They're not confined. They were what I'd call (raised in) an open-air environment with no antibiotics, no hormones."
In addition to chickens and pigs, Link hopes to branch out to sheep and goats, but meanwhile they continue to grow their consumer and product base.
"We've more than doubled in size in the last year. I think it just really is a testament to the American consumer's desire for regenerative agriculture and clean food, nutritious food and knowing where your food comes from," Link said. "We're able to do what we do because it's our producers and our partners that truly make what we do possible."
The lawsuit was dropped this week. Here are the details:
A private plane that has been sitting in a field owned by the Bryan Business Council for three months has been moved.
That happened the same day the plane's pilot and owner ended his lawsuit against the mayor of Bryan.
Rene Borrel of Louisiana has the option of refiling against Bobby Gutierrez. Borrel's lawsuit sought damages of up to $250,000 dollars in addition to the return of his plane.
Gutierrez, through his lawyer, said he is seeking at least $269,000 dollars in damages. That is after Borrel's emergency landing interrupted the collection of embryos from Gutierrez's cattle that were artificially inseminated. The mayor's lawyer stated that the pilot chose to land in the field instead of Easterwood Airport which was nearby.
Subscribe to Our Newsletters
BEEF Magazine is the source for beef production, management and market news.
You May Also Like
---