5 Headlines not to miss in beef 124423
5 Headlines not to miss in beef
Let's look at some of the cattle stories making headlines in the cattle world. Here are five stories trending in the beef business.
The amount of beef in cold storage remains at historically large levels, according to the latest USDA Cold Storage report. David P. Anderson, ag economist for Texas A&M AgriLife Extension service, writes in his "In the Cattle Markets" column for the Livestock Marketing Information Center that the report generated a lot of attention.
Beef in cold storage was down slightly from the last month of 2022, but still up from the year before, according to the USDA's latest Cold Storage report.
"The report indicated 533 million pounds of beef in storage, about 1 percent more than January of 2022, but less than in December," Anderson said. "The amount of beef in storage is historically large."
He says there is some seasonality to beef in cold storage numbers, peaking in the winter months and finding a low in the early summer. But last year saw little seasonal decline and then the typical growth heading into winter.
"Beef in cold storage has been pretty interesting for a number of months," Anderson says. "Cold storage stocks of beef tend to peak in December- January and reach a low in June-July. The seasonal decline in stocks has been, on average, about 82 million pounds over the last 5 years. In 2022, there was very little seasonal decline and supplies grew to 544 million pounds by the end of the year."
There are a number of factors driving the large beef in cold storage stocks, he says. Part of it is the record production last year, as well as trends in trade.
"Why are stocks so large?" Anderson says. "One factor is that beef production was a record large 28.3 billion pounds in 2022. U.S. total beef trade, exports plus imports, was also a record large 6.78 billion pounds in 2022. Beef exports were a record large 3.43 billion pounds and imports, 3.35 billion pounds, the most since 2015. That's a lot of beef moving in, out and around the country."
Anderson says it is helpful to look at the numbers on a per capita basis.
"Putting this level of stocks in context is that 533 million pounds is about 1.6 pounds per person, which is not a lot different than per capita stocks over the last several decades," he says.
April blizzards are nothing new to South Dakota farmers and ranchers, but the timing and location of each storm creates a variety of challenges especially when calves are being born. 
On Tuesday, most of western, central and northeastern South Dakota was in a blizzard warning with heavy snow and gusty winds expected through Wednesday. Two cattle producers spoke with KELOLAND News about the challenges created by this latest version of a South Dakota April blizzard. 
"There's been a few of these good April blizzards and the good thing about these April blizzards is they're packed full of moisture," Josh Geigle said. "They're really what get our growing season tapped off. Especially after coming out of the drought, we've had the last couple of years." 
Geigle, who works on his family ranch 17 miles north of Wall, said he's happy for the moisture in western South Dakota.
He acknowledged there's plenty of added hardship the blizzard creates for other cattle producers in the middle of calving. Geigle said his calves aren't expected until April 19 but noted some mother cows may need extra attention during this blizzard. 
"Every Ranch is just a little bit different. And so you adjust your calving period to fit what works best for your ranch," Geigle said. "The timing is not the greatest for those guys that are calving, but we all know in the ranching world that sometimes it takes a big spring blizzard to make the rest of the year a good year and you do what you can with it and you work." 
More than 225 miles to the northeast of Geigle, cattle rancher Troy Hadrick is experiencing his second blizzard in less than a week.
Unlike Geigle, Hadrick is smack in the middle of his calving season on his ranch near Faulkton in north-central South Dakota. He said his ranch was still covered mostly in snow when Friday's blizzard dropped 21 inches of snow and there's been 5 to 6 additional inches of snow by noon Tuesday. 
"Hopefully the snow doesn't get too deep and we can continue to do our best to take care of them," Hadrick said. "We really only had a couple of days between that last blizzard and this one to try and get dug out what we could and get prepared for this one. The timing of these blizzards with our calving was pretty unfortunate for us." 
Hadrick said his fear was conditions getting too bad to make reaching his cattle impossible. 
"They're locked up in a little four or five acre trap with windbreak. Yesterday, we spent all day kind of setting up some extra temporary windbreaks, putting down new bedding and doing everything we can," Hadrick said. "Having newborns hitting the ground in this kind of weather is pretty tough on them. We got to be right there and watch them really closely." 
Wind, cold hardest on calves 
Both Geigle and Hadrick said keeping the cows and calves out of the wind is the first priority. 
"It just doesn't take too much in these conditions for things to go wrong and get chilled down pretty fast and then we got to obviously intervene," Hadrick said. "We got a couple of calves this morning that were a little cold so we've actually got them inside the barn getting warmed up and we'll have to reunite them with their mothers probably after the storm's done." 
Deep snow and blizzards are challenging ranchers and their livestock. Inclement weather can cause newborn calves and other livestock to become smothered, trampled and die. These death losses can create an emotional and financial burden for livestock producers.
North Dakota State University Extension specialists encourage ranchers to inquire about the Livestock Indemnity Program provided by the U.S. Department of Agriculture Farm Service Agency.
"The Livestock Indemnity Program provides benefits to agricultural producers for livestock deaths in excess of normal mortality caused by adverse weather, disease or by attacks by animals reintroduced into the wild by the federal government," says Karl Hoppe, NDSU Extension livestock systems specialist at the Carrington Research Extension Center. "Eligible weather events include earthquake, hail, lightning, tornado, hurricane, flood, blizzard, wildfire, extreme heat, extreme cold, straight-line winds and eligible winter storms."
The Livestock Indemnity Program applies to the loss of cattle, poultry, swine, sheep, horses, goats, bison and other eligible livestock.
A fact sheet for the livestock indemnity program is available on the FSA website. Search online for "FSA Livestock Indemnity Program."
The fact sheet identifies eligible livestock, eligible loss conditions, payment rates, how to file for the Livestock Indemnity Program and loss documentation.
"Ranchers must file a notice of loss with the FSA within 30 days of when the loss is apparent," says Hoppe. "They also must file an application for payment no later than 60 calendar days after the end of the calendar year in which the eligible loss occurred."
The Livestock Indemnity Program requires a deduction for normal mortality and these need to be documented, he adds. These normal mortalities do not have to be weather related.
The normal morality rates for cattle in North Dakota are:
Calves weighing less than 400 pounds – 4.6%

Calves weighing 400 to 799 pounds – 1.5%

Calves weighing 800 pounds or more – 1%
Hoppe advises ranchers to contact their local FSA office for Livestock Indemnity Program details and requirements as soon as possible so the proper records may be collected. These may include photos with time and date of dead livestock and/or a veterinarian's death certificate.
The latest drought monitor map shows moisture conditions have continued improvement in western portion of the country. The dry conditions have improved in Nevada, Oregon and Utah. The state of California appears to be staying out of the drought zone.
However, the central portion of the country including Nebraska, Kansas, Oklahoma and Texas remain the driest areas of the country with Severe, extreme and exceptional drought conditions continuing there.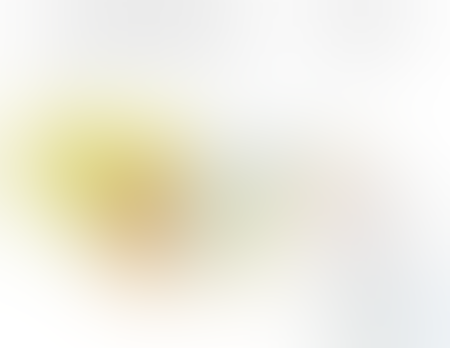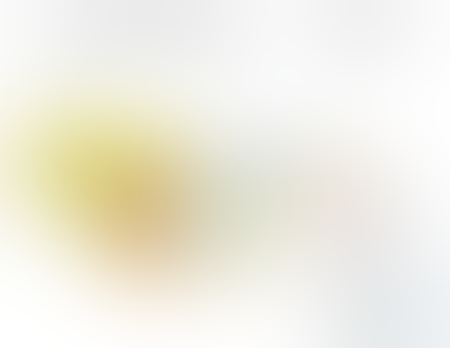 With so much focus now on planting season weather, it's easy to forget some of the big policy and financial issues facing agriculture: namely the looming farm bill debate and high land costs driving cash rents and fixed costs.
To get insights on these topics and more, we turned to three Farm Credit leaders – Farm Credit Mid-America's chief lending officer Tara Durbin and Chief Credit Officer Vince Bailey, and Matt Erickson, Ag economic and Policy Advisor at Farm Credit Services of America. Erickson formerly worked as Kansas Senator Pat Roberts' chief economist.
Will there be a Farm Bill finished by September?
Erickson: Look at the dynamics of this congress. Looking at a pathway to completion, House Ag Committee chairman G.T. Thompson, R-PA, and U.S. Senate Ag Committee chairwoman Debbie Stabenow, D-MI, have done multiple farm bills, so I think there's a desire to get one done. ? For some, the priority is crop insurance; on the Democrat side it's nutritional assistance.
On the flip side, there are a lot of challenges. One is the overall budget. How are certain priorities going to get paid for? The committee is already starting off in the hole. There are 19 programs in the 2018 farm bill that don't have a budget baseline after fiscal year 2023, and that costs $876 million. So if they want everything to be the same in the 2023 farm bill, they're going to have to find that money somewhere, right in the middle of a budget debate. The debt ceiling debate is going to be even hotter this summer. That's got to be addressed. To read more on the issue, check it out here.
Subscribe to Our Newsletters
BEEF Magazine is the source for beef production, management and market news.
You May Also Like
---