5 new food trends for online shoppers
5 new food trends for online shoppers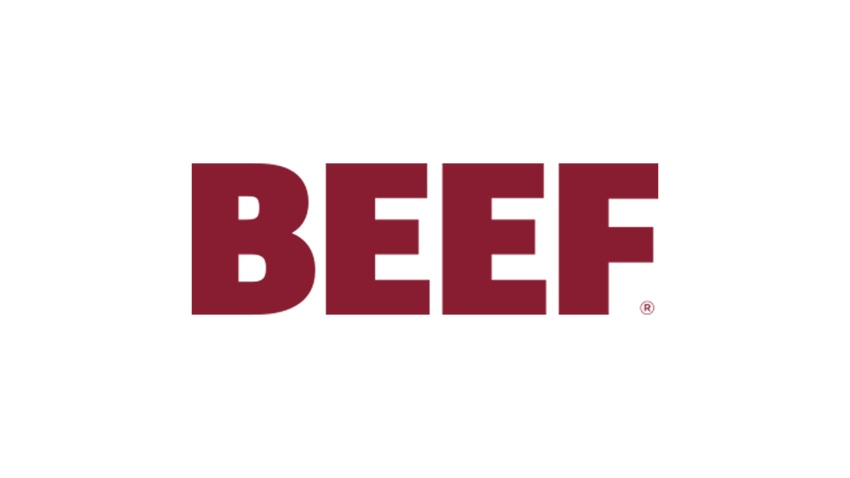 Some of my friends who live in larger cities than I do have been enjoying grocery shopping online with the option of free delivery. Using a handy app, they are able to meal plan, select ingredients and have items delivered with just the click of a button. My smaller town in South Dakota is surely a few years behind, but I'm looking forward to the day when I don't have to manage my busy kids in the shopping cart while also trying to get everything on my list.
A recent Rabobank report revealed that food delivery apps are just the beginning of a new era in food service. According to the report, "For many, the idea of browsing the supermarket aisles is increasingly irrelevant when compared to the convenience of ordering food with a few clicks on a cell phone. Although in its early days, we believe the ubiquity of the smartphone and the rise of the on-demand economy will have a profound and lasting impact on food, as it has in other spheres of our lives."
The report revealed five new trends that food service providers will need to keep in mind as they try to market their products to consumers. As you read through the five items, consider how the cattle industry might have to change its tactics to make it easier for consumers to choose beef in their meal plans:
READ: Top 10 issues facing beef producers
1. Convenience
Food delivery services and food subscription services are becoming extremely popular, particularly for busy millennial working parents who struggle to get a hot meal on the table each night. Delivery apps, online grocery shopping, meal kits and ready-to-eat meals can help save consumers time and eliminate the struggle of putting together healthy meals for their families.
2. Focus on food
Smartphones will bring new challenges to food marketers who will need to promote their products effectively through online platforms. Despite the change in venue, the quality of the food will still be critical. The Rabobank report stressed, "Although the online platform and short delivery times are important, the key element for success of this model is the quality of the meals, which needs to be, at a minimum, on par with restaurant meals. The quality of the food will be key in determining winners in both the ready meal and grocery space."
3. Speed
Once the food is ordered, how fast can it get to your door step? This will be a big challenge and will separate the winners from the losers.
According to Rabobank, "Getting the logistics right (with ever-shrinking delivery times) is what will make or break the business. Looking to the future, the logistics of that last mile are always going to be tricky and costly. Commercial drones are not yet a viable option for home delivery—although, in July, 7-Eleven made the first drone delivery to a private residence: the order included those life essentials of coffee, candy, and donuts. There's also the option of ordering much, much more to improve the economies of scale of that last mile—such is Amazon's ambition: to deliver enough goods that food is just a small slice of the overall retail pie. Many companies are betting on the fact that food delivery can be done profitably, and some will achieve the scale by building out the infrastructure to pull it off, but others are likely to stumble in the last mile."
4. Expect some businesses to struggle
While some companies will immediately find winning opportunities in an online food service model, others will fail to adapt to the changing times.
According to Rabobank, "Companies need to expand and retain their customer base in order to achieve top-line growth and the scale that will allow them to become profitable. But since it is not very costly for consumers to try different services, most of these companies experience high churn. In fact, companies (particularly in the meal-kit delivery space) have exacerbated this trend by offering first-time promotions and discounts in order to attract customers and lure them away from the competition. In doing so, many of them are charging artificially low prices, effectively losing money on each delivery in the process, and making it harder on themselves to achieve profitability in the long run."
5. Lots of potential
Can you just picture an app that allows you to purchase all of the ingredients for steak tacos? How about a meal delivery service that will bring a hot pot of beef stew to your front door just in time for supper at 6 p.m.? The opportunities are endless for beef to participate in this online food delivery space.
The Rabobank report says, "It is always fun to estimate the market potential of a new concept. As more than one budding meal delivery entrepreneur has pointed out, the U.S. spends upwards of $1.2 trillion on food each year, implying that, even if this new trend remained a small niche at 'just' 1%, it would still be worth a cool $12 billion. Certainly, e-commerce is on the rise, but in food, the market is still in its infancy. Latest data from the U.S. Census Bureau shows e-commerce sales now make up about 10% of total retail sales. In food, they lag, with most pundits suggesting online food sales are just 1-2%, but growing fast."
The opinions of Amanda Radke are not necessarily those of beefmagazine.com or Penton Agriculture.
You might also like:
Young ranchers, listen up: 8 tips from an old-timer on how to succeed in ranching
13 utility tractors that will boost efficiency in 2016
Burke Teichert: How to cull the right cow without keeping records
3 weaning methods compared; Which one rises to the top?
6 tips for proper electric fence grounding
9 things to include in your ag lease (that you better have in writing!)
Subscribe to Our Newsletters
BEEF Magazine is the source for beef production, management and market news.
You May Also Like
---