5 Trending headlines in beef industry - Jan 10, 2023
5 Trending headlines in beef industry
Let's look at some of the news impacting cattle producers. It's been a busy week, no matter what part of the country you are in. Check out these 5 stories grabbing attention this week.
The notice seeks to remove cattle from the buckwheat's federally protected critical habitat, and says the Center for Biological Diversity will sue the BLM if the cattle are not removed within 60 days.

Tiehm's buckwheat is a small wildflower with yellow flowers that only grows on 10 acres of public land in the Silver Peak Range southwest of Tonopah.

Tiehm's buckwheat was listed under the Endangered Species Act in December and given additional protections for critical habitat across its entire tiny range.

On Jan. 3 Donnelly visited Rhyolite Ridge and discovered seven cows grazing within the plant's habitat. Donnelly said the cows were destroying individual plants and degrading the critical habitat. He said he also saw numerous cattle tracks throughout the area.

The notice to the BLM from the Center for Biological Diversity said the BLM had previously indicated to FWS that "the grazing permittee has agreed to move livestock west of the Tiehm's buckwheat subpopulations in order to avoid any further grazing impacts."

An incident in 2020 killed around half of the Tiehm's buckwheat population, leaving approximately 15,000 plants remaining on earth.
2. Vilsack announces more funding for agriculture programs
Agriculture Secretary Tom Vilsack announced several new programs for farmers, ranchers and producers during his address to the American Farm Bureau Federation convention in San Juan, Puerto Rico. The Secretary noted that while overall farm incomes have reached record highs, nearly half of farm households reported negative incomes.
He says the newly announced programs, as well as other enacted by the Biden administration, are intended to ensure that producers are not only more productive but also more profitable.
Vilsack announced 21 projects to increase fertilizer production. The projects now under consideration are in Alabama, Arizona, Colorado, Florida, Iowa, Louisiana, Massachusetts, Minnesota, Missouri, Montana, Ohio, Oregon, Texas, Washington and Wisconsin. Those $81 million in grants will be the first ones funded by the $500 million Fertilizer Production Expansion Program announced last September.
Vilsack also announced more than $12 million in grants under the Meat and Poultry Processing Program. They include $9.75 million for International Food Solutions, Inc in Ohio, $1.5 million for the Michigan Turkey Producers cooperative and just under a million for Minnesota's Benson + Tuner Foods. He said these projects would create more value-added opportunities for producers and more jobs in rural areas.
Find out what other projects or needs will receive funding from the USDA.
Holly Spangler
3. The drought in the USA is not going away—anytime soon. However, some good things did come from the heavy and destructive rainfall in California. Drought conditions there have gotten better. Let's compare the past two week's drought monitors. The most severe of the drought in California has been downgraded.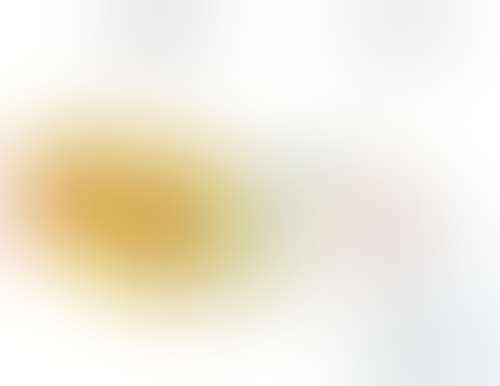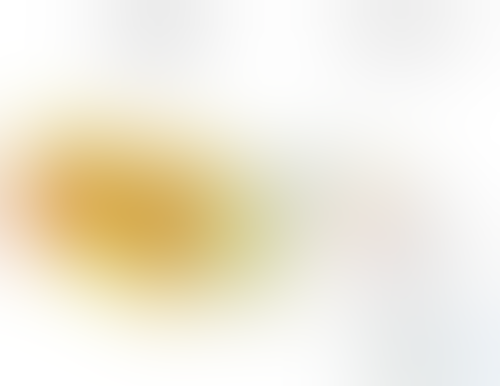 4. The remaining fugitive cattle that had been on the lam in central Quebec since July were finally recaptured over the weekend, bringing an end to an unusual saga that has involved cowboys and covert nighttime operations. 
The last three cattle that escaped from a farm last summer were rounded up Saturday night and returned the next day to their owner in St-Sévère, Que., about 130 kilometres northeast of Montreal, Quebec's farmers union said Monday.
The saga began in July, when 24 cows escaped from a farm in Quebec's Mauricie region. About half returned on their own while others crossed a stream and hid in the woods, coming out at night to eat the crops of nearby farms. By late November, the animals had caused up to $25,000 in damage to crops, mostly by lying down in soya fields and beheading ears of corn.
In October, St-Sévère residents and officials enlisted the cowboys of nearby St-Tite, Que., a town known for its annual western festival. Eight cowboys and a drone operator spent a day trying to locate the animals and drive them into specially erected pens. While they almost succeeded, there was a last-minute break in the line, and the herd fled once again.
When the union learned of the runaway animals on Nov. 23, it established a plan with the municipality and the farm to find them. Dubé said he knew it would take time.
Dubé said the cattle didn't travel far — they simply passed a stream and were hesitant to cross back, seemingly having lost their way in the process. 
The remaining three cattle, including a calf, were recaptured last weekend with the use of supervised feeding areas around which fences were gradually installed — the same tactic used to round up the other animals in late November and early December. The farmers union said in December that one of its capture operations was conducted quietly at night so that onlookers wouldn't compromise the plan.
The feeding areas, Dubé said, were "routinely restocked and there were four instances where (cattle farmers) were able to capture between three and four cows at a time."
All the animals are visibly in good health, Dubé said, adding that the cattle that were returned before last weekend were all readjusting to life back in captivity.
"Over the next few days, the (union) and its partners will take stock of the strategy," the union said in a statement over the weekend. "Questions will obviously have to be asked about the chain of communication between stakeholders in such circumstances."
5. Federal authorities have a plan to remove feral cows that are roaming New Mexico's Gila National Forest and causing damage by over-grazing and trampling stream banks.
The Albuquerque Journal reports feral cattle have inhabited the forest since the 1970s and the U.S. Forest Service began its efforts to remove them in the 1990s.
More than 700 cattle have been removed and the U.S. Forest Service estimates there still are 50 to 250 feral cows roaming the Gila.
The Forest Service used lethal methods to remove 65 cattle in one operation last The public comment period began in November and ends Monday.
Center for Biological Diversity co-founder Todd Schulke told the Journal that his organization supports the Forest Service's approach because the alternative is conducting roundups and that still leads to many cattle being euthanized due to stress and injury.
And those are 5 headlines, you don't want to miss this week.
Subscribe to Our Newsletters
BEEF Magazine is the source for beef production, management and market news.
You May Also Like
---