5 Trending headlines in the beef world - Aug 9, 2022
5 Trending headlines in the beef world
Here's a look at 5 headlines that you don't want to miss.
Check out these five stories that are impacting beef production and ranches this week.
Hot, dry summer continues
The drought map shows some areas have improved. Parts of the west remain dry, while others have picked up some rain. In the Midwest, many parts are still very dry and it actually extends into the northeast.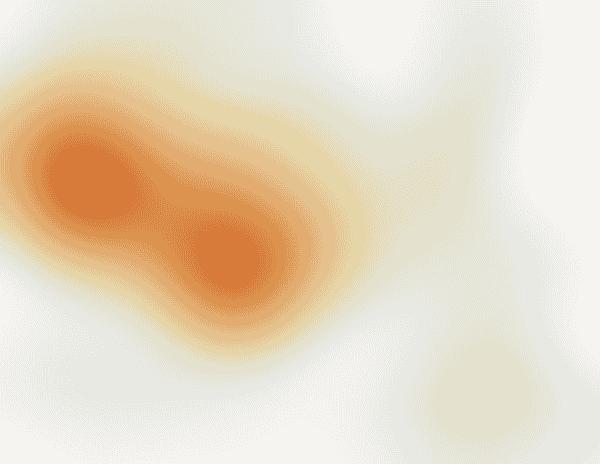 The heat and drought add up to make it a tough year for ranchers. The past three months have been the hottest on record in San Antonio.
The lack of rain is not just impacting land, but the cattle and ranchers that depend on it.
Vicki Brehm has owned and operated her family's cattle ranch for 28 years. Brehm makes all the decisions, but no rain has made her change course.
"This year we have no grazing. So everything they're eating, we are feeding. On this property we're putting out eight bales of hay a week," Brehm said she feels lucky after she stocked up on hay last year.
The drought has led to increased hay prices, according to the Texas A&M AgriLife Extension. Lead ranchers like Brehm are already facing other costs.
"You can imagine what the water bill is on a monthly basis trying to keep 40 head plus calves in plenty of water, so it's been a rough go," Brehm said.
It's been so hot that the cows will spend most of their time cooling off in the shade.
Brehm is hopeful they can get some rain soon, but estimates even a 10" rainstorm would only improve conditions for a few weeks.
Lumpy skin disease continues to be a problem across the globe.
"We treated our cows like family members," says a distraught Abbasbhai, who lives in the western Indian state of Gujarat.
Three of his 11 cows died in July after getting infected with lumpy skin disease, a viral infection that affects livestock. Three more of his cows are currently suffering from the disease.
Abbasbhai is one of thousands of cattle owners in Gujarat and at least three other Indian states - Rajasthan, Punjab and Himachal Pradesh - who are reeling from a severe outbreak of lumpy skin disease.
The UN's Food and Agriculture Organization (FAO) has described it as "a vector-borne pox disease" that is "characterized by the appearance of skin nodules".
The infection is caused by the Capripox virus - which is genetically similar to the viruses that cause goat pox and sheep pox - and has been termed "an emerging threat to livestock worldwide" by health partnership Gavi, the Vaccine Alliance. Experts have said it is likely to infects cows at a higher rate than buffalos.
The disease was endemic in many African countries for years, and has spread to other parts of the world over the years.
The infection is usually transmitted by some species of mosquitoes, ticks and other blood-feeding insects.
"The disease causes lumps on the body of the animal and when flies and mosquitoes sit on them, they transfer the infection to other healthy animals," says Dr Ravi Israni, a senior veterinary official in Rajasthan state.
He adds that the outbreak may have worsened due to heavy rains in the monsoon season.
The disease can cause fever and sterility in cattle, and decrease milk production - a blow to many rural households, which depend on selling milk to make ends meet.
"The mortality rate of this disease is 1-5%," says Anil Virani, who works in the animal husbandry department in Gujarat.
More than 2,600 cattle in Gujarat have died so far from the disease according to official estimates - but ground reports by BBC Gujarati indicate the toll could be higher. Close to 6,000 animals have reportedly died in the neighbouring state of Rajasthan.
A distressed villager in Gujarat's Kutch district - which is one of the worst to be affected - told BBC Gujarati that "nearly 30-40 cows are dying every day".
Hundreds of animals are also suffering from the infection in the northern states of Punjab and Himachal Pradesh.
"We have seen that a vaccine for goat pox works against this disease and takes 15-20 days to become effective," Mr Virani says.
Farmers in both Rajasthan and Gujarat have alleged that the state governments didn't act fast enough to check the spread of the disease.
But administrative mechanisms in both states are in full swing now - Gujarat's agriculture minister Raghavji Patel said that the state government has vaccinated 300,000 cattle so far.
He added that the state was buying 1.1 million doses of the goat pox vaccine to make up for a shortfall.
Rajasthan has also been monitoring the affected districts and deploying additional resources to tackle the situation, BBC Hindi has reported.
In the meantime, Abbasbhai's day begins and ends with trying to treat his three cows that are suffering from the infection.
"I feel sad thinking about my cows that have died," he says.
"But I will continue to look after them as much as I can."
U.S. consumers grappling with soaring inflation face more pain from high beef prices as ranchers are reducing their cattle herds due to drought and lofty feed costs, a decision that will tighten livestock supplies for years, economists said.
The decline in cattle numbers, combined with stiff costs for other production expenses, illustrate why a recent fall in grain prices to levels not seen since Russia's invasion of major corn and wheat exporter Ukraine may not immediately translate into lower food prices at the grocery store.
Feed is the largest cost component of raising a cow for beef, so lower grain prices often help to reduce meat prices. But meat companies like Tyson Foods Inc, which reported weaker-than-expected earnings on Monday, must pay top dollar for animals when there are fewer to slaughter. Processors are also paying more for labor, fuel and other items.
"There's really a lot of distance between the price of those grains and the price of those products at the meat counter," said Bernt Nelson, economist at the American Farm Bureau Federation.
Corn futures prices have dropped 26% since hitting a 10-year high in April after the Ukraine war sparked worries about global supplies. Prices are still up 9% from a year ago at about $6 per bushel.
The lower prices benefit livestock producers, though U.S. government data shows ranchers on July 1 had already reduced the nation's cattle herd by about 2% from a year earlier to its lowest level for that date in about seven years.
Producers will likely liquidate even more cattle due to drought, said Shane Miller, Tyson Foods' president of fresh meats, on a conference call following the quarterly results. Chief Executive Donnie King projected prices for cattle and beef will rise moving into 2023 and 2024.
The announcement of plans to finalize a retired North Platte sewer lagoon's sale signaled the nearing of groundbreaking on the long-awaited Sustainable Beef LLC plant.
The city's Community Redevelopment Authority will meet in City Hall at 9 a.m. Thursday, with adoption of a resolution executing the $142,500 sale to beef-plant organizers listed as the last order of business.
That step presupposes the completion of Sustainable Beef's $325 million financing package, as required by the City Council approved a redevelopment plan for the former lagoon Dec. 7.
"I have not seen the document, but that is my understanding" that financing has been wrapped up, Mayor Brandon Kelliher said Monday afternoon.
Based on that, he said, "the CRA will act appropriately based on the previous council and CRA resolutions."
Sustainable Beef organizers were required to present evidence of both a signed construction contract and the project's full financing to gain title to the 80-acre site east of Newberry Access and south of Golden Road.
The council took a preliminary step in that direction July 19, voting 7-0 to adopt an ordinance turning over the old lagoon to the CRA.
The five-member panel will first be asked Thursday to finalize its purchase of the site from the city. Action on selling it for the same $142,500 price to Sustainable Beef will follow.
Project CEO David Briggs of Alliance did not return messages seeking comment. Gary Person, president and CEO of the North Platte Area Chamber & Development Corp., referred questions to Briggs.
Sustainable Beef's mostly western Nebraska organizers announced the 1,500-head-per-day project in March 2021, stating their desire to increase capacity in the U.S. beef industry and give regional ranchers another place to sell their cattle beyond the nation's "Big Four" meatpackers.
After several public hearings and a trip to a similar Idaho plant by a community delegation, the council gave 8-0 approval to $21.5 million in tax increment financing in addition to the sale of the former sewer lagoon.
Before that decision, council members in August 2021 approved a pair of $500,000 forgivable loans for project planning from the city's Quality Growth Fund and the NorthWestern Energy Economic Development Fund.
The Legislature pitched in as well, passing a budget bill April 7 including $20 million for Sustainable Beef's in-house wastewater treatment system in allocating Nebraska's $1.04 billion share of federal COVID-19 aid through the American Rescue Plan Act.
Organizers plan a single-shift, 1,500-head-per-day beef processing plant. Some 875 jobs are expected to be added by the plant, with hundreds more from related businesses expected to follow.
Subscribe to Our Newsletters
BEEF Magazine is the source for beef production, management and market news.
You May Also Like
---