5 Trending headlines not to miss in beef 124244
5 Trending headlines not to miss in beef
Let's look at some of the stories making headlines in the cattle world.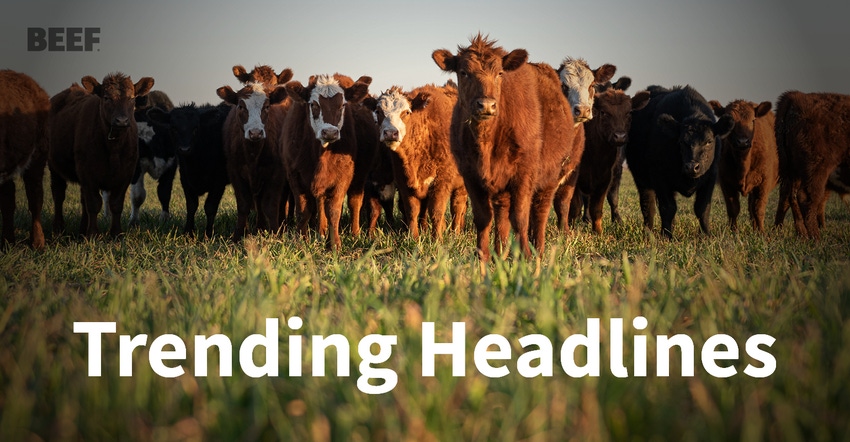 Here are five stories trending in the beef business.
1. Helicopters air-drop hay in bid to save thousands of California cattle starving in the snow
Lauren Sizemore, a rancher in Kneeland, Calif., knew a storm was coming but had no warning that it would be so big. Her ranch is home to about 300 cattle that have been trapped by historic snowfall, unable to access food.
"It is absolutely heart-wrenching to know we have cattle out there that we cannot get to. It is causing many sleepless nights," she said, "but there is nothing we can do about it."
On Monday and Tuesday, Sizemore's remote ranch — about an hour from Eureka — received air-dropped bales of hay as part of an emergency operation by local officials.
Location trackers on her animals enabled Sizemore, 37, to provide exact coordinates for where to drop the bales.
She is grateful to the network of helpers and officials who sprung up to assist ranchers and their cattle. Now she's waiting for enough snow to thaw so she can survey her losses.
"Ranch lands that are usually starting to green up around now are covered in snow — deep snow," he said. The problem is exacerbated because ranchers often aim for calves to be born at the beginning of spring to ensure there's plenty of fresh grass for them to eat.
Calves are "now being born in freezing conditions," Beyea said, with their "food covered in snow."
Officials devised a system: Ranchers gather surplus hay and drop it at Rohnerville Airport, near Fortuna, where personnel from the Humboldt County Office of Emergency Services and Sheriff's Office help load it into helicopters.
Two helicopters from Cal Fire and two from other agencies then distribute the hay — about eight bales at a time — to some 35 ranches across Mendocino, Humboldt and Trinity counties. In all, the fate of about 2,500 cattle hangs in the balance.
Once roads are cleared, ranchers can begin to take stock. "We know that livestock are dying," Bushnell said, but she hopes many animals will be spared as a result of the supply missions.
Because of extremely bad weather, Sizemore said her ranch expects much higher death rates among the calves born recently. Poor nutrition for cattle that were stranded will also affect breeding going forward.
The rancher expects her livestock to be affected for the next 18 months.
2. The U.S. drought monitor was released this morning. The drought in the central portion of the country remains strong. However, the dry conditions in California have gotten better due to the snow and rainstorms there.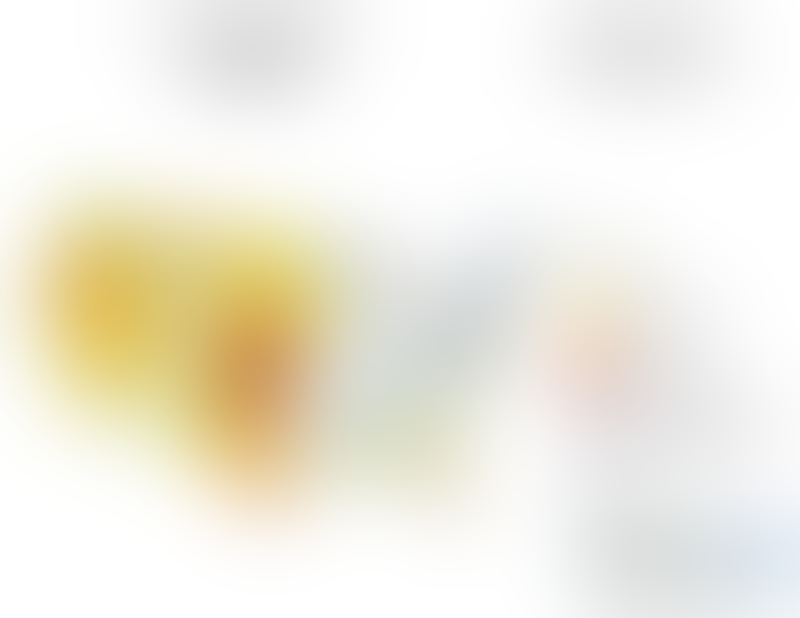 3. AFBF signs second right to repair agreement
The American Farm Bureau Federation board of directors unanimously approved a right to repair memorandum of understanding with CHS Industrial Brands CASE IH and New Holland. The agreement is similar to the one AFBF signed with John Deere in January.
"Our members urged us to find a private sector-solution that gives them access to repair their own equipment and I'm pleased months of discussions have again paid off," AFBF President Zippy Duvall said. "Farmers and ranchers are more dependent on technology than ever before, so it's critical they have access to the tools to keep things running on the farm so the food supply chain keeps running too."
The MOU goes into effect March 9. According to the terms of the agreement, Case IH and New Holland will ensure that any farmer or technician assisting the farmer will have access to their tools, software and documentation. Specifically included in the agreement are access to CNH industrial electronic service tools, manuals, product service demonstrations and customer training, on-board diagnostics via diagnostics port or wireless interface and other publications with information on service, parts, operation and safety.
The American Farm Bureau Federation is committed to encouraging state Farm Bureau organizations to recognize the commitment made in the agreement. They are also instructed to refrain from introducing, promoting or supporting federal or state right to repair legislation that would impose requirements beyond those spelled out in the MOU.
4. Western Nebraska officials find over 150 dead cattle on farmstead
A father and son in western Nebraska have been charged with animal abuse after authorities found over 150 dead cattle on their farmstead near North Platte.
Larry E. Mikoloyck, 75, and Matthew J. Mikoloyck, 41, were each charged last week with 10 counts of intentional animal abuse, according to Lincoln County court documents. The men, who face up to three years in prison on each count, both paid 10% of their $100,000 bail, $10,000, and were released from jail.
According to an affidavit filed in court, deputies searched the men's property at 4908 N. Homestead Road on Wednesday and found over 150 dead cattle.
Deceased cattle were found in the same pastures where live cattle were housed and fed, according to the affidavit. So many dead cattle were piled up in one area that they "were too numerous to count."
Authorities seized more than 1,000 bulls, cows and calves from the farmstead. The animals were taken to the North Platte Sale Barn for inspection by a veterinarian. Residents in Lincoln and Logan Counties assisted with the effort.
"Numerous cattle had to be put down on scene as they were very sick, injured and dying," according to a statement from the Lincoln County Sheriff's Office.
Deputies noted there was little food and not enough water to sustain most of the herd, according to the Lincoln County Sheriff's Office, which had been investigating the Mikoloycks for several weeks with the assistance of the Nebraska Brand Committee and the Nebraska State Patrol. The Logan and Thomas County Sheriff's Offices also assisted in the investigation.
5. 'Failing New Mexicans': Ag organizations oppose federal decision to kill feral cattle in Gila National Forest
The U.S. Forest Service recently completed a second round of lethal removal of cattle in the Gila Wilderness and Gila National Forest, contrary to opinions and alternative solutions presented by members of New Mexico Cattle Growers' Association and other stakeholders.
The Forest Service estimated about 150 head of feral cattle resided within the Gila Wilderness of the Gila National Forest by mid-February. The cattle were responsible for overgrazing, erosion, sedimentation and other damage to protected habitats, according to Forest Service officials. While grazing on forest service lands is allowed, it requires individuals to have a permit to do so and on only in specified areas.
The issue of unauthorized cattle on wilderness land started in the mid-1970s, USFS reports, "when a permittee declared bankruptcy and abandoned his cattle in the wilderness." Over 700 unclaimed cattle have been removed from the area over the years via euthanasia or other means.
USFS reported in the past that ground-based removal methods did not work due to the remote, rugged terrain the animals are located within, as well as the "wild behavior" of the cattle.
The USDA's Animal and Plant Health Inspection Service (APHIS) conducted an aerial gun operation in February 2022 euthanizing 65 cattle over two days. Another round of aerial euthanasia over three days in February 2023 killed 19 head.
Dead cattle are left within the wilderness where they were shot to decompose naturally.
And those are 5 headlines not to miss this week. 
Subscribe to Our Newsletters
BEEF Magazine is the source for beef production, management and market news.
You May Also Like
---