7 ag stories you might have missed this week - May 14, 2021
7 ag stories you might have missed this week - May 14, 2021
Bridge crack stalls Mississippi River traffic, active Atlantic hurricane season predicted and barn on Scamman Farm destroyed.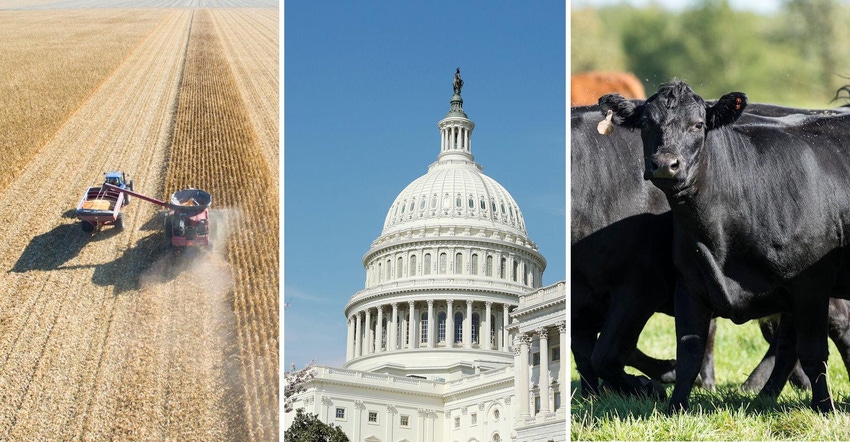 Missed some agricultural news this week? Here are seven stories to catch you up.
1. Vessels and tugs pushing more than 700 barges remained stalled Thursday on the Mississippi River near Memphis, Tennessee, after the Tennessee Department of Transportation found a large crack in a highway bridge spanning the river. The river is a key trade artery for the nation's heartland. – Farm Futures
2. New crop corn futures edged lower on reduced demand estimates following the first look at 2021-22 supply and demand estimates. Old crop soybean futures rose on smaller Argentine production and bullish soybean import projections from China. Prospects for a large U.S. wheat harvest sent wheat futures lower. – Farm Futures
3. Lawmakers in the Texas House approved a bill banning plant-based food products that do not contain meat from animals from using the terms "meat," "beef," "pork" or "poultry" to describe the food on labels. The bill will be voted on again in the House before moving to the state Senate. – The Hill
4. Kansas farmers are expected to harvest a bountiful winter wheat crop this season, according to the National Agricultural Statistics Service. The state's wheat crop is expected to be up 18% from last year. – Lawrence Journal-World
5. Farm First Dairy Cooperative wants USDA to revert to a milk pricing order from 1999. The Class 1, or fluid milk price, is determined by the average of the Class 3 price, which is referred to as the cheese price, and the Class 4 price, with is butter and powdered dairy products. The old standard used the higher price of the two to set Class 1 prices. Now, the Class 1 price is determined by an average of the Class 3 and Class 4 prices. – RFD-TV
6. U.S. agricultural exports of $142 billion generated an additional $160 billion in the U.S. economy in 2019, according to the USDA's Economic Research Service. – USDA ERS
7. The 2021 Atlantic hurricane season is expected to be more active than usual, according to an outlook by The Weather Company. The outlook calls for 19 named storms, eight hurricans and four major hurricanes. – Weather.com
And your bonus.
A barn at Scamman Farm in Stratham, N.H., was destroyed in a fire this week. The farm has been the backdrop for several Republican political events through the years. The barn was built as a dairy barn in the 1830s and most recently housed chickens, which were killed in the fire. – The Associated Press, WMUR9
Subscribe to Our Newsletters
BEEF Magazine is the source for beef production, management and market news.
You May Also Like
---