7 ag stories you might have missed this week - May 28, 2021
7 ag stories you might have missed this week - May 28, 2021
EPA investigation finds irregularities in dicamba registration review, land values up 10% in Nebraska and Mexican GMO ban moves ahead.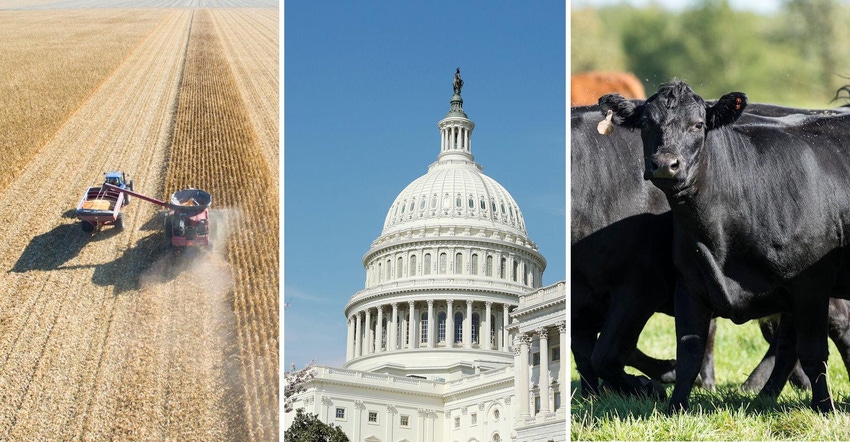 Missed some agricultural news this week? Here are seven stories to catch you up.
1. The Environmental Protection Agency's 2018 decision to extend registrations for three dicamba pesticide products varied from typical operating procedures, according to a new investigative report from the EPA's Office of Inspector General. Several say the report undermines the credibility of federal regulators, discourages participation of outside scientists and encourages lawyers to mount new arguments. - Farm Futures, St. Louis Post-Dispatch
2. China has built a 105,000-sow farrow-to-finish hog operation on 450 acres. The site includes production facilities, a feedmill, slaughterhouse, employee housing and wastewater treatment. The production buildings are six stories tall. Sows are housed on floors five and six, the nursery is on the fourth floor and the finishing system is spread among floors one through three. – National Hog Farmer  
3. A Mexican federal judge ruled against a request to freeze a government plan to ban GMO corn and glyphosate by 2024. The ruling allows the executive order issued by President Andres Manuel Lopez Obrador to proceed. Lopez Obrador says the ban is designed to boost domestic corn production. – Reuters
4. A Chillicothe, Missouri, farmer has been sentenced to probation for helping his friend and employer perpetrate a scheme misrepresenting conventionally grown crops as organic grain. Federal prosecutors recommend that Steven Whiteside, 57, serve one year in prison, followed by a year of supervised release. He also be ordered to pay a $55,000 fine. – The Kansas City Star
5. Land values in eastern Nebraska are up about 10%, according to a report from BigIron Realty of Columbus, Neb. Land sale prices range from $7,750 per acre in Madison County to $30,250 per acre in Lancaster County. – Nebraska Farmer
6. Milk prices have increased since February, with May prices predicted to be around $18.90 per hundredweight. While butter and nonfat dry milk prices are holding, cheese prices have taken a sharp downturn, which means a weaker Class III price in June. – Wisconsin Agriculturalist
7. Small farmers in the United Kingdom and European Union are facing their biggest upheavals in more than a generation with the loss of farm subsidies, post-Brexit trade deals and reforms to the EU's agricultural policy. Prince Charles is urging small farmers to come together to cope with a shift to a low-carbon economy. He says that farming is undergoing a "massive transition" and the needs of family farmers must be taken into account. – The Guardian
And your bonus.
The St. Joseph Stockyards opened on 413 acres in December 1887. In the early 1920s, more than half a million animals were auctioned annually at the livestock market. By 1953, it was the eighth-largest cattle market in the country. The final sale was May 19. Crop protection product company Albaugh LLC has been named as the buyer.  – Missouri Ruralist, KQ2, News-Press Now
Subscribe to Our Newsletters
BEEF Magazine is the source for beef production, management and market news.
You May Also Like
---