7 quick thoughts about what 2017 might bring for beef producers
7 quick thoughts about what 2017 might bring for beef producers
2016 was tough for most of the year, but cattle markets ended the year on a bullish note. Here are my predictions on what 2017 might have in store.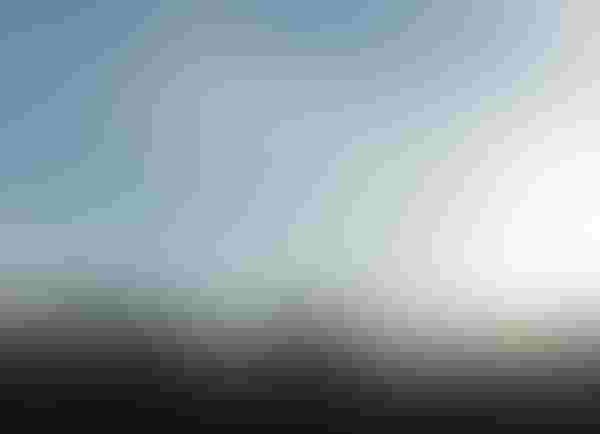 2017 dawned clear and bright on my ranch in eastern Colorado, and the promise of a new year and new opportunities were strong in my mind. But will this year be any better than 2016? Here are my thoughts. Tell me if you agree or disagree.
More volatility and uncertainty in the cattle markets. 2014-2016 were so far above and/or below the model predictions that good arguments can be made for both sharp increases and sharp declines in prices for 2017. We will find out if the industry lacks the packing capacity to handle the cattle that are coming.
Exports will be a key. Will the world's flight to the U.S. dollar continue, putting pressure on exports? Will the Trump administration upend global trade as promised, putting America first? Will agriculture, and beef specifically, be part of that?
With TPP dead, and threats of pulling out of the WTO, what's the greatest threat? Establishing a level playing field and opening up of market access, or a transition where America finds itself on the outside looking in?
Economic front. The tepid, almost moribund U.S. economy should show signs of improving if tax and regulation reform is instituted. Concerns over national debt and inflation should return, supporting what has been a declining cost structure for land and commodities. 
Political front. One of the biggest changes we have ever seen in Washington D.C. relative to EPA, government regulation and climate change. Will this change result in the House and Senate finally being able to grow enough backbone to take a stand on major issues confronting the country?
Beef quality. Look for renewed interest in marbling as the market continues to adjust its targets for quality. Market signals and genetic improvement will begin to alter the definition of premium cattle.
DNA will continue to revolutionize the seedstock industry, and the division between the haves and have nots in the seedstock business will continue to grow. Genomically enhanced EPDs and other technologies will make it easier to create genetic progress, but simply maximizing numbers and "the number chase" may well be poised to create a situation like we saw in the 80s where the seedstock industry went too far. The new frontier will be finding optimum genetic parameters for specific environments, management structures and marketing regimes. 
Industry structure. Mother Nature, as always, will have her say. That's especially vital as it relates to feed costs and expansion or liquidation. Producers have seen such gyration in the markets the last several years that they will not rely on market signals to determine expansion or liquidation. Instead, it will be operational goals and feed environment dictating liquidation or expansion.
I think there are a myriad of factors—from increased tonnage, to export opportunities, to new technologies, to consumer demand—that are all coming together to jumpstart the value-based marketing revolution again, leading to increased differentiation and market specification. 
Subscribe to Our Newsletters
BEEF Magazine is the source for beef production, management and market news.
You May Also Like
---