A city slicker figures out what you already know
A city slicker figures out what you already know
A magazine noted for its liberal slant honors Texans who made the ultimate sacrifice to save their cattle.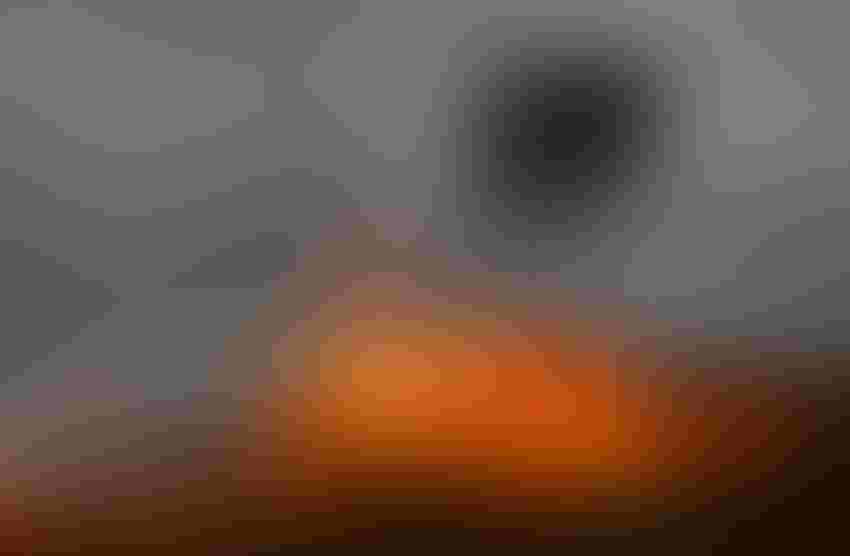 Getty Images/Tom Pennington
As many of you know, I spent 30 very formative years living in the Texas Panhandle. When we moved there with a recently-born baby, uncertain we had made the right decision to leave the safety net of our tight-knit extended families, the Panhandle natives told me that if I stayed long enough to wear out a pair of shoes, I'd never leave.
It didn't take that long to fall in love with the land and the people who make a living from it.
The Texas Panhandle is a tough place to earn a living from the land—there can commonly be temperature variations of more than 100 degrees from summer highs to winter lows, and in extreme cases, that can hit 125 to 130 degrees. It is a land that can shower you with blessings one minute and break your heart and spirit the next.
The people who make a living from the land are every bit as tough as the country they inhabit, and maybe just a tick tougher. That's why, when the fires broke out this March, I knew they would persevere. They've been burned out, hailed out, drouthed out, flooded out, blizzarded out and everything else outed before, and have come back. Not that it's easy, because it isn't.  But with help from others and Mother Nature, they're still there.
Watch: Picking up the pieces: How ranchers can deal with the emotional after-effects of natural disasters
And that's why, when I learned that three young people lost their lives to the flames, my heart broke in tiny pieces and I immediately went to prayer. Three young people, one a young father, braved the fires to save their cattle, and the fire won. Three young people, with dreams and plans to take their rightful place among those who wrest a living from the Panhandle land, lost forever.
I can't write this without a lump coming into my throat, even now. They were the very best of who we are, and they should never be forgotten.
So I was mightily heartened to learn that Texas Monthly magazine did a very lengthy tribute to Sydney Wallace, Cody Crockett and Sloan Everett. And perhaps a bit surprised. While Texas Monthly is an iconic magazine in the Lone Star State, it is a bit too liberal for my taste.
But the article is a well-written piece by Skip Hollandsworth, an excellent writer whom I've always admired. "I've been working at Texas Monthly for more than 30 years," he says, "and I can't remember ever doing an interview of any sort with a genuine cowboy. So going out to the Panhandle to be with ranch families and cowboy families and to watch what they do—it was equivalent to an explorer going to the jungles of the Amazon."
Hollandsworth, who describes himself as a classic urban Texan, says it's easy to buy into the myth that the cowboy life is gone. "But it's thriving in the Panhandle. There are so many kids whose lives are devoted to becoming a cowboy."
And, as all of you know very well, it thrives everywhere people get up in the morning with intent to tend the land and cattle they love.
"Texas has become such an urban and suburban state," he writes. "But no matter how interesting people are in our cities, there's nothing like a Panhandle cowboy. They are real and unyielding, and as the story points out, they are honorable.
"The question I had going into this piece was 'Why would these three young people run toward the fire to save those cattle?' And the answer to that question is what this story is about: the love of, and devotion to, the cowboy way."
Thanks, Skip, for writing a fitting memorial. And Sydney, Cody and Sloan will remain forever in my heart and mind as shining examples of the kind of people that I, and all of us, should aspire to be.
God bless.
Subscribe to Our Newsletters
BEEF Magazine is the source for beef production, management and market news.
You May Also Like
---