A rancher's thoughts on Chipotle and the Oregon standoff
A rancher's thoughts on Chipotle and the Oregon standoff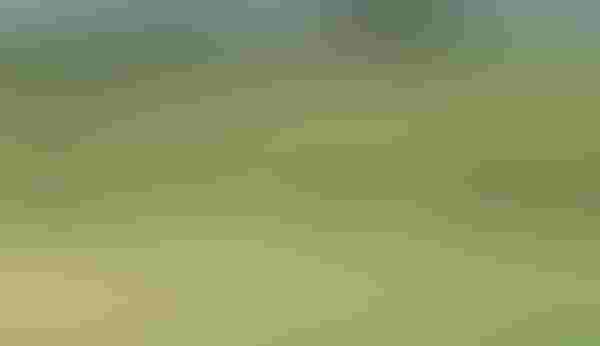 Read the news lately? Here's what you learned: Oil hit its lowest price levels in over 11 years. China's manufacturing is suffering. The stock market sells off. Cattle prices remain disappointing given overall supply numbers. Throw in all the rhetoric and bluster surrounding the upcoming election and one could reasonably conclude the world, if it's not coming to an end, is drawing ever closer to that precipice. 
There are a lot of good things going on, but I know from personal experience that bad news has a tendency to generate a response that good news just isn't capable of doing. 
For example, consider the two big media stories relating to our industry this week. One is the continued demise of Chipotle. For those of us who took exception to their anti-meat, anti-mainstream agriculture messages, it is hard to have much sympathy for their mistakes and problems. This week, Chipotle admitted in a regulatory filing that they had been served with a federal subpoena relating to a criminal investigation that has been initiated related to a norovirus outbreak at one of its California restaurants. 

BEEF Seedstock 100 List
Looking for a new seedstock provider? Use our UPDATED Seedstock 100 listing to find the largest bull sellers in the U.S. Browse the list here.
This is particularly damaging as the restaurant chain, which built its claim on being healthier, is recovering from E. coli outbreaks in October and November that were linked to their restaurants. Sales were off 30% in December. The company has slashed profit forecasts and retracted its sales forecast for 2016. The company is working diligently to restore its image, taking out full page ads apologizing to customers and promising to improve food safety.  It will be a tough sell.
The other big story is the ranchers who took over the federal building in Oregon. While that's an illegal act, the discussion of federal lands and government overreach is not entirely without validity. The long prison sentences handed down to ranchers who set fires on their own property and burned miniscule amounts of federal land borders on the absurd, especially considering the thousands of acres of private acres blackened because of federal burning. 
But even a legitimate message can be distorted if the messenger's legitimacy can be questioned. Just as with the Nevada standoff in 2014, the only reason the Oregon hubbub is getting widespread media coverage is because it has become a question of whether or not there is going to be a gun battle to remove the protestors. 
Couple this with election coverage and it provides a stern warning for our industry. Good news will not get covered, but any mistake, real or perceived, will be. 
Thus, the industry's first priority has to be to avoid any negative media coverage.  Give us a good food scare or some armed vigilantes and the media will come streaming to our door, but getting the good news out requires buying media coverage. The tough job is getting any coverage at all for the good messages we have.
The opinions of Troy Marshall are not necessarily those of beefmagazine.com and the Penton Agriculture Group.
You might also like:
7 ranching operations who lead in stewardship, sustainability
Why we need to let Mother Nature select replacement heifers
Photo Gallery: Laugh with Rubes cow cartoons
Beta agonists wrongly blamed for fatigued cattle syndrome
Lessons from the 2015 cattle market wreck
Feed and bed your cows without all the waste
A waterer that never freezes? It's true
Photo Gallery: Celebrate a Cowboy Christmas
Subscribe to Our Newsletters
BEEF Magazine is the source for beef production, management and market news.
You May Also Like
---