A ranching legacy lost
A ranching legacy lost
The Bear fire in Northern California didn't just burn more than 300,00 acres. It destroyed a legacy. And it could have been prevented.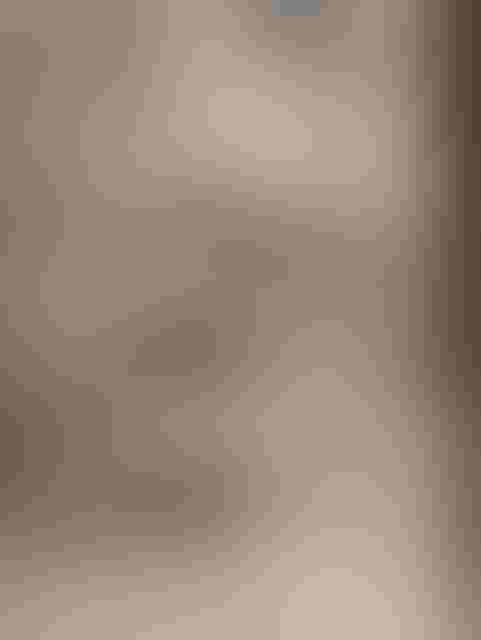 Dave Daley looks at a heartbreaking scene--cattle killed by uncontrollable wildfire.
California Cattlemen's Association via the Daley family
"There are six generations who have loved that land, and my new granddaughter, Juni, is the seventh. And I find myself overcome with emotion as I think of the things she will never see, but only hear in stories told to her by Grandad. We all love the mountains. They are part of us and we are part of them. All destroyed. In one day. I am angry."
That is just part of an emotional and impassioned Facebook post from Dave Daley, California rancher and internationally recognized animal scientist. Many of you may have read the article his daughter Kate posted two weeks after the Bear fire ravaged the Plumas National Forest in Northern California. That fire killed or injured most if not all of the 400 cow-calf pairs grazing the lands that his family has been grazing since 1852, long before national forests ever existed.
If you haven't, it's well worth finding it. And well worth passing it along to your U.S. senators and representative as well as state and local politicians. Include this article from the Los Angeles Times.
Click here to read Daley's entire Facebook post.
That's because these two articles articulate in the most emotional and impassioned way possible what's wrong with how our court system is manipulated by activists and how, in this instance, that has resulted in unmanaged and mismanaged public lands.
Those who have given themselves permission to think independently are now seeing the terrible, horrific and fully preventable consequences of what those activists have done.
The Bear fire, which started from a lightning strike in August, has now been included with other fires in the area into an incident the Forest Service calls the North Complex. At last report, those fires had consumed 318,930 acres and were 94% contained.
READ: Log it, graze it or watch it burn
Nationally, 74 large fires have burned 4.18 million acres, according to the National Interagency Fire Center. The majority of large fire activity is in California and Idaho. According to Cal Fire, there were 21 large fires or fire complexes burning in the state as of this writing. Five of the top 20 largest fires in state history have occurred so far in 2020.
"The U.S. Forest Service is constantly threatened with litigation from extremists who don't want anyone to 'use' the Forest. It is to be 'preserved.' Great job in helping to get us where we are," Daley wrote.
"And I feel bad for Forest Service personnel. Most of them are great people who work there because they love the land like I do. But they are chained to desks to write reports and follow edicts handed down from those who don't know. One size fits all regulations are not a solution in diverse ecosystems. And, the Forest Service budget is consumed by fire suppression and litigation. What funds are left to actually work on the land?
Related: How do we keep rural volunteer fire departments strong?
"I am again angry at everyone and no one. Why did this happen? I am absolutely tired of politicians and politics, from both the left and the right. Shut up. You use tragedies to fuel agendas and raise money to feed egos. I am sick of it. And it plays out on social media and cable news with distorted and half-truths. ON BOTH SIDES," he noted.
"Washington, DC is 3,000 miles away and is filled with lobbyists, consultants and regulators who wouldn't know a sugar pine from a fir. Sacramento is 100 miles south and feels even more distant than DC. And to the regulators who write the Code of Federal Regulations, the policies and procedures and then debate the placement of a comma, you mean well, I know. And I am sure you are good people.
Related: Cattle move to the frontlines against wildfires
"But you are useless when it comes to doing things to help the land. And the "non-profits" (yea, right), lawyers and academics, this is all too often a game for you to successfully navigate your own institution. 'How do I get a grant to study something that if I looked closely, generations before already knew? Nothing happens on the ground to make change. I do understand that most folks truly care and start with the best intentions," he wrote.
"Why not invest in solutions rather than using soundbites to gin up the base? And locally, we know the solutions. And those investments should be locally conceived and locally driven."
Indeed, why not?
Postscript—It's easy to say that natural disasters are just a part of living with the land. But I cannot dismiss the human side of such tragedies. That's why BEEF and Purdue University did a three-part video series with the Beef Roundtable.
If you have been affected by the fires, blizzards and hurricanes of the past few years, or are a survivor of an earlier natural disaster, I encourage you to watch these videos. The experts who gave their time to offer their knowledge and expertise did so because they want to help. Here are the links:
Part 1: 2017 wildfires show why ranchers are the best people on earth
Part 2: Picking up the pieces—How ranchers can deal with the emotional after-effects of natural disasters
Part 3: Natural disasters happen. Here's how you can deal with them
They're a bit long, but well worth the investment of time and bandwidth. Check 'em out. And if you know someone who would benefit from watching, please pass these links along. 
Subscribe to Our Newsletters
BEEF Magazine is the source for beef production, management and market news.
You May Also Like
---