A Wyoming Family Details How It Deals With Drought
A Wyoming Family Details How It Deals With Drought
A Wyoming ranch family chronicles its deliberations, decisions and goals, trying to make it work in a year ravaged by extreme drought.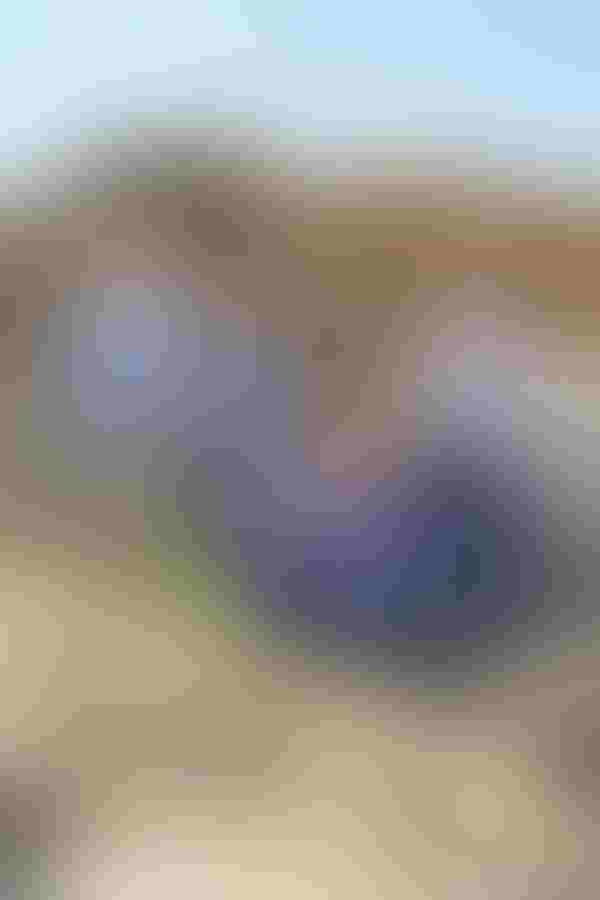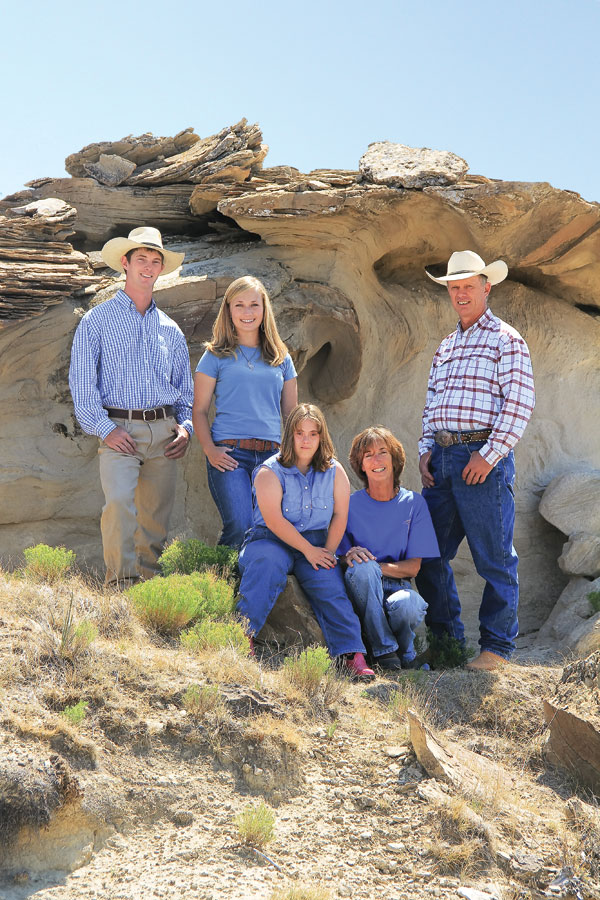 By 5 a.m., my dad Tom can be found on the couch: pen, paper, calculator and notebook in one hand, a strong cup of coffee in the other. He steadfastly puts his ag economics degree to use, running the numbers on whatever latest idea he or another member of my family has come up with to survive the drought searing Eastern Wyoming this year.
As of mid July, Wyoming's largest salebarn, Torrington Livestock Market, reported sales up 940% compared to normal. The barn typically sells about 3,500 head in May, and this year sold 18,500 head. Normal June marketings are about 1,800 head, but were over 17,000 head this year. To date, the barn is up about 32,000 head from a year ago.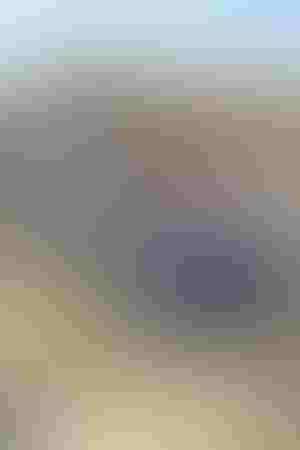 My family operates a cow-calf and yearling operation in Niobrara County, a semi-arid region of the state that generally receives less than 12 in. of precipitation annually. In addition to our livestock operation, we own a hay- and cattle-hauling business, and a mobile record and document destruction business. I also do writing and photography work. All these additional businesses are based on the ranch, and, by 6 a.m., my dad's figuring for the morning will be interrupted by a flood of phone calls from folks selling cattle and needing a truck, looking for hay, or wanting paper shredded. 
Family is top priority
Family is number one to us, and we all work together to make our multi-faceted operation work. As a family, we have discussed and identified a number of goals for our ranch, the topmost one being to pay it off, regardless of any challenges we face. Another objective in our outfit is to look for ways to positively change and grow, and to improve our efficiency; we see 2012 as a year that will certainly highlight areas in which we can improve.
During the region's last dry streak, from 2000 to 2009, adding the hay- and livestock-hauling business was one way we paid for hauling our own feed. Grass is all we grow here, and my dad's goal when he started trucking was to be able to haul enough for others to pay for the feed we suddenly had to haul for our own cows, and it did. That was huge for us.
Over time, dad built such a customer base that my brother Kyle joined the trucking business, which also enabled him to return to the family operation. In the 2011 hay-hauling season, they hauled 10,000 tons of hay, and roughly 60 loads of cattle for area ranchers. We project 2012 to be significantly busier.
My ability to do the daily ranch tasks means my dad and brother can quickly respond to their customers' needs. That flexibility and diligence has built numerous relationships over the years that allow them to not only meet their customer's feed needs, but our own this year, despite the drought and the fact that the 2011 hay reserve went to Texas.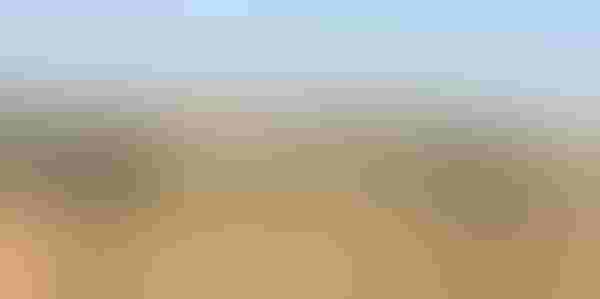 Getting creative
That isn't to say we don't have to get creative with our projected 2012 winter feed program. We're currently looking at feeding straw treated with a molasses product and possibly a nitrogen-based protein, two things we've never done before. When designing a feed plan for our cattle, we look at cost and meeting their nutritional requirements, then filling them up. We expect our cows to survive and thrive on whatever feed program is most affordable and available each year.

A Closer Look: Get Creative With Feeding Options
In addition to breeding for an efficient cow, we also expect her to produce a fast-gaining, high-yielding calf that can go in any number of directions post-weaning. Over the last decade, we've fed our cows everything from whole ear corn to hay to lick tubs and grass in the winter months, and have sold our calves as feeders, fats, on the grid, in the beef, and as grass-fed yearlings.
We're positioned to turn our livestock program 180° on the feeding and/or marketing end, and know exactly how our cattle will respond. That isn't an accident, we've worked hard on it through our genetic and management decisions for multiple decades.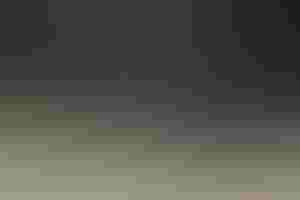 This year, we plan to pull bulls and wean in mid-August, then ship our weaned calves to the feedlot where we will retain ownership. My dad has located hay that's 200 miles closer to the central South Dakota feedlot we use than to our ranch; by hauling it to the feeder, we'll save enough money to cover our yardage costs.
We also know our feeder personally, and built a solid working relationship with him during the last drought. That gives us the confidence to send him our cattle and know they will be well cared for and aggressively fed.
Our yearling heifers, which are currently grazing year-old grass and kochia weeds, will be pregnancy ultrasounded at 30 days post-breeding. Anything not pregnant will be immediately sold to preserve as much feed as possible for the cowherd.

Industry Related Resource: Drought Management
A short breeding season on dry years also helps us naturally select for the most efficient, fertile cows in our environment. Regardless of the year, any cow that doesn't breed back, or doesn't raise a calf for any reason, is sold and replaced with one that will.
Maintaining cow numbers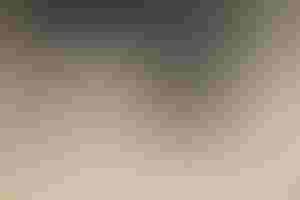 After much thought and figuring of the costs involved, we've established a new goal of maintaining our mother cowherd at its current level through this drought. With the U.S. cowherd being so small, we believe that if we can hang on there will be increased value in our product.
Expanding through a grazing association located on the Wyoming/Montana border in early 2012 has put us in a much better position to meet this goal as that location is receiving moisture this year. Being spread out over 200 miles is difficult during the spring and fall run, but it's valuable in dry years as we are less likely to be entirely droughted out.
I can't forget to mention my mother, Randi, whose job of shredding paper all over Eastern Wyoming provides an additional form of non-ag income. She also has an accounting degree, and keeps every one of our enterprise's budget and balance sheets on the straight and, what is this year, very narrow road. When we sit down as a family to discuss issues and make decisions, we constantly look at the bookkeeping and financial records she keeps to aid in our decision process.
My family is rounded out with my 17-year-old sister, Holly, who has down syndrome. Holly keeps us focused on what's important: God and family. She reminds us that, in the big picture, a drought really isn't the biggest issue out there, so we can't let it depress or overwhelm us.
We all really treasure our lifestyle here, even in the tough years. We love the freedom it gives us and that we're able to make our own choices and be solely responsible for the consequences. We want to ranch, and we like doing it as a family. We work hard to constantly improve our livestock, land and outside businesses so that we can keep doing what we love – ranching. 
Heather Hamilton is a rancher and freelance writer based in Lance Creek, WY.
Subscribe to Our Newsletters
BEEF Magazine is the source for beef production, management and market news.
You May Also Like
---