Additional $9.6m announced for U.S. meat supply chain
Additional $9.6m announced for U.S. meat supply chain
USDA still reviewing projects in first of two rounds of investments to expand supply chain.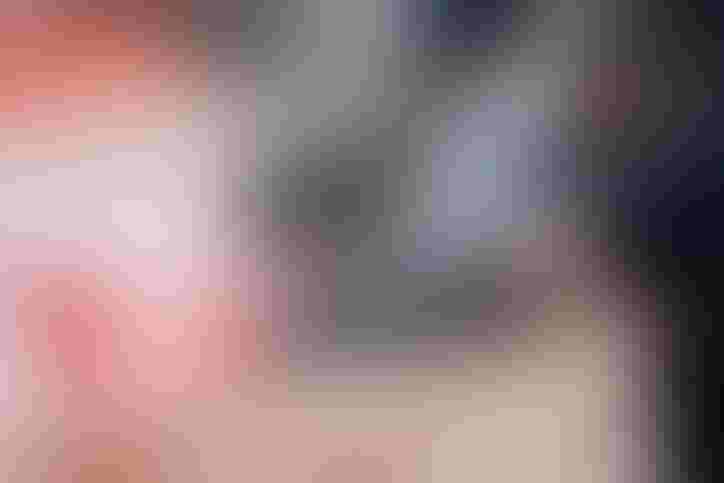 Agriculture Secretary Tom Vilsack announced Jan. 5 an additional $9.6 million investment to diversify the U.S. meat supply chain, continuing the administration's efforts to expand market capacity and market opportunities, particularly in the meat and poultry sectors.
"USDA is putting the needs of farmers, ranchers and consumers at the forefront of the Biden-Harris Administration's work to strengthen the resiliency of America's food supply chain while promoting competition," Vilsack said. "USDA has undertaken a department-wide approach to coordinate ways to deliver more opportunities and fairer prices for producers, to give people access to healthier foods, eliminate bottlenecks in the food supply chain and ultimately lower prices for consumers."
Secretary Vilsack announced 25 new investments to increase independent meat processing capacity, with more to be announced over the next couple months.
The department awarded 23 Value Added Producer Grant program grants totaling $3.9 million to help producer-owned companies process and market new products. USDA is also providing guarantees for a total of $5.7 million in loans to two companies through the Food Supply Chain Guaranteed Loan Program using American Rescue Plan funding. This program supports new investments in infrastructure for food aggregation, processing, manufacturing, storage, transportation, wholesaling and distribution.
Through these two programs, USDA is investing in 25 projects in California, Illinois, Iowa, Kansas, Kentucky, Maine, Montana, Nebraska, New York, Ohio, Oklahoma, Texas, Virginia, Washington and Wisconsin.
Below are some examples of how the funding will be used:
Bottomland Prime LLC will use a $4.95 million Food Supply Chain Guaranteed Loan to acquire and expand Edes Custom Meats ("Edes"). Edes is a cattle meat processing and retail outlet in Amarillo, Texas. Bottomland Prime projects its business will include custom USDA-inspected processing for local producers and specialty markets, as well as local retail sales of beef cuts, sausage, jerky, pork and lamb. In addition, it will include wholesale markets through different convenience stores and cold storage services.

In Kents Store, Virginia, Gillispie's County Line Farm LLC is receiving a $44,000 Value Added Producer Grant to support the processing of pasture-raised chickens, beef cattle and hogs into individually cut and processed poultry, beef and pork products. The farm will sell the meat directly to retail consumers online and through farm sales. Gillispie's also plans to hire new employees to assist with processing and sales labor and to expand its marketing activities to reach a larger customer base.

Todd Family Meats in Big Timber, Montana, is receiving a $48,173 Value Added Producer Grant to increase its production of packaged beef and lamb to meet growing demand. The family-owned company also will use the funds for marketing, packaging and processing.
Secretary Vilsack also highlighted some of USDA's accomplishments to date to support meat producers, promote competition and strengthen local and regional food supply chains. Last January, Secretary Vilsack joined President Biden at the White House to launch the Biden-⁠Harris Action Plan for a Fairer, More Competitive, and More Resilient Meat and Poultry Supply Chain— part of USDA's efforts to implement President Biden's Executive Order on Promoting Competition in the American Economy.
He noted that under the leadership of the Biden-Harris Administration, USDA's Agricultural Marketing Service (AMS) has provided $54.6 million to 278 businesses and individuals through the Meat and Poultry Inspection Readiness Grant Program (MPIRG) for strengthening and developing new market opportunities for U.S. meat and poultry processors.
To further these efforts, AMS also invested up to $25 million to establish the Meat and Poultry Processing Capacity Technical Assistance Program (MPPTA). This program consists of a nationwide network to ensure that participants in USDA's Meat and Poultry Supply Chain initiatives have access to a full range of technical assistance to support their project development and success.
Facility improvements and expansions funded through MPIRG will help processors obtain a Federal Grant of Inspection or qualify for a state's Cooperative Interstate Shipment program. Achieving a Federal Grant of Inspection or operating under a Cooperative Interstate Shipment program allows meat and poultry processors to ship products across state lines, develop new markets, increase capacity, and better meet consumer and producer demand along the supply chain. USDA also invested in efforts to strengthen its local and regional food supply chain with the Local Food Promotion Program (LFPP). LFPP grants support local and regional food business enterprises that engage as intermediaries in indirect producer-to-consumer marketing. Projects that receive funding through LFPP focus on activities such as supporting the processing, aggregation, distribution and storage of local and regional food products; developing value-added products; and aiding regional food chain coordination.
Second tranche of investments planned
Vilsack separately addressed a second tranche of investments planned for USDA's Meat and Poultry Processing Expansion Program (MPPEP) but said the agency is still reviewing a number of applications from the first tranche. How many of those projects in the first tranche that are approved will have an impact on what is available for the second tranche, he added.
"I think we started out with $375 million in this effort, and it is expected that we're going to invest more than $150 million in the first go round. The amount in excess of $150 million is still yet to determined, so we're not really in a position today to say what resources are going to be available."
Additionally, he said the agency is still taking a look at what gaps need to be filled in the supply chain.
As part of the first round, USDA is investing $74 million for 21 grant projects in the MPPEP as well as to expand the Rural Partners Network (RPN) to 12 Wisconsin counties. Another $76 million-plus MPPEP award announcements are currently pending.
Subscribe to Our Newsletters
BEEF Magazine is the source for beef production, management and market news.
You May Also Like
---