After The Flood: Colorado Cattle Producers Assess Impact
After The Flood: Colorado Cattle Producers Assess Impact
Colorado cattlemen pick up the pieces after an historic flood.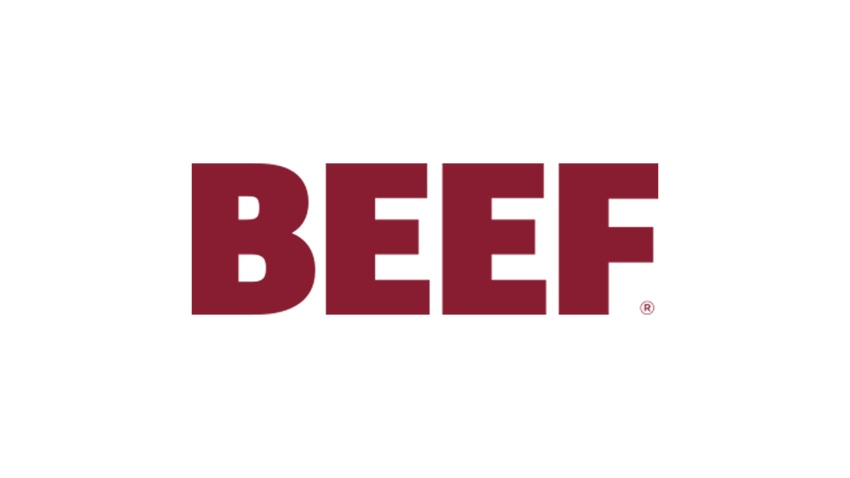 "I don't mean to be funny, but if you chew tobacco, maybe you ought to quit for a few days."
And it's not, says Bill Hammerich, CEO of the Colorado Livestock Association, only for the reasons the cancer society would have you believe. There's a more immediate concern.
That's the health and safety of cattle producers and their employees who are cleaning up the mess following historic flooding along the South Platte River in Colorado. "We had a number of waste treatment plants that were breached and in a couple of instances, completely washed away," Hammerich says. As a result, the health department has issued numerous warnings for those downriver who are cleaning up after the flood waters recede to wear protective clothing and wash their hands frequently.
Beyond that, Hammerich says under the circumstances, feedyards came through the flooding in as good a shape as could be expected.
Terry Fankhauser, executive vice president of the Colorado Cattlemen's Association, agrees.  Both executives say livestock losses were very low. The flooding tragically claimed some human lives, but to their knowledge, no cattle producers or their employees are numbered among those who perished or are still missing.
"We have a sense, to a degree, what the impacts are. But with any natural disaster, it's going to be weeks and months before we really have a strong assessment on what the crop, livestock and infrastructure effects are," Fankhauser says.
According to Hammerich, for feedyards along the South Platte River, the most immediate effects are the damage the flooding caused. "Most of the extreme rainfall, 10 inches or more, fell in the foothills," he says. "All the rain started down various drainages, then funneled into the South Platte River. That's where the impact (for feedyards) really started to show up."
Much of the loss, aside from flooded pens and buildings, is that some feedyards lost their winter hay supply, which was "literally washed down the river," Hammerich says.
What's more, corn fields, hay meadows and pastures in the flood zone were affected. As of mid-week, Hammerich says producers were trying to get into corn fields and salvage what they could, but some fields still had running water. Most likely, he says, most of the crops growing in the flood zone will be lost.
"No doubt the livestock are something we're going to have to deal with, a compromised animal or a lingering animal health issue," he says. "But we're through the growing season, so we're not going to have any opportunity to regrow any semblance of a feed crop this year."
He says very few feedyards, except those in the flood zone, saw their retention lagoons compromised. "Other than those that were in the flood plain, and you can ignore the 100-year deal because we surpassed that in numerous places, I have only heard of a couple of facilities that actually breached. And in those cases, the water completely submerged their retention facility and those, no doubt, will have to be completely replaced."
In fact, because the heavy rain occurred upstream and the area has been in a three-year drought, most feedyards had very little water in their lagoons. Since the rainfall they received was within the 24-hour, 25-year event that retention facilities must be able to handle, "they were able to take a storm like this and not discharge," he says.
"A lot of folks are in survival mode. The employees continue to come first, trying to make sure they're working in safe conditions. Guys are doing the best they can to take care of the livestock and get them fed," Hammerich says.
In fact, he says one major aftereffect is the difficulty employees have in getting to work, as they navigate closed roads and bridges. Some facilities are working with a skeleton crew and asking people to do jobs well outside their area of expertise. But all facilities had backup generators and the cattle are being fed.
Conditions upriver, where the heavy rainfall hit, are as good as can be expected as well, Fankhauser says. There, most of the immediately-evident impact came to infrastructure, such as fences, irrigation systems and water diversion structures and buildings, he says. "All of that is significantly impacted."
Enjoy what you are reading? Visit our 50th Anniversary gallery that highlights 50 beef industry leaders. 
But he says even the darkest tragedy has an upside. "Agriculture producers, and we found this in this instance, not only take care of themselves but their neighbors as well," Fankhauser says. "We had numerous instances of producers not only getting themselves ready for the high water they knew was coming, but also helping some of their neighbors who might be more suburban in nature and not accustomed to the challenge of something of this nature."
Having gone through several natural disasters with his members, including a major blizzard several years ago, Fankhauser says you can always see a light at the end of that long, dark tunnel. "The late-season moisture we got from this rain, even those most severely impacted, to some degree has been a welcome thing, because we've had two and a half to three years of drought," he says.
"The impacts are going to be cropland and that's going to be significant; to hayfields and meadows and that's going to be significant," Fankhauser says. "The water will come off soon, the grass won't be severely damaged but there is going to be extensive debris. We blew out irrigation ditches and culverts and moved dirt and had septic systems and water systems run over. But the grass is greening up and we're going to have a nice fall."
You might also like:
1 Drought, 2 (Or More) Questions
Will Feed Efficiency Become The New Holy Grail?
Temple Grandin Explains Animal Welfare Problems With Beta-Agonists
Need a laugh? 20 Dick Stubler Ranch Life Cartoons
Subscribe to Our Newsletters
BEEF Magazine is the source for beef production, management and market news.
You May Also Like
---