Agriculture Transportation Working Group endorses bipartisan WRDA
Agriculture Transportation Working Group endorses bipartisan WRDA
Group sends letter to Congressional leaders expressing support for recently crafted bill.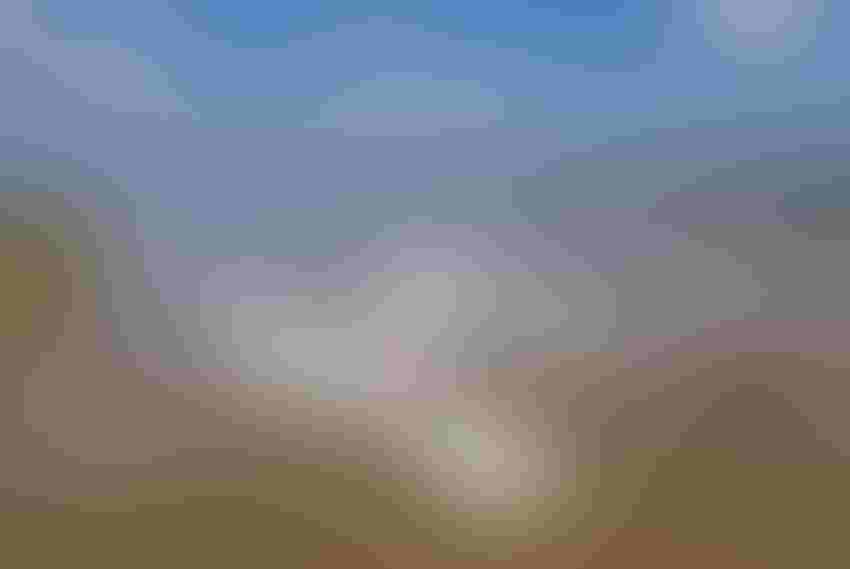 River barge tows
Ed Metz/Hemera/Thinkstock
The Agriculture Transportation Working Group is calling on Congress to pass a recently crafted bipartisan agreement on the Water Resources Development Act. Members made their views known in a letter signed by more than 25 different trade organization. It was addressed to Sens. Tom Carper, D-Del., and Shelly Capito, R-W.V., the chair and ranking members of the House Committee on Environment & Public Works, as well as Reps. Peter DeFazio, D-Ore., and Sam Graves, R-Mo., who lead the House Committee on Transportation and Infrastructure.
The groups contend that American agriculture's competitive advantage is contingent upon a cost-effective, comprehensive transportation system. They noted that exports reached an all-time high of $177 billion last year, accounting for around a quarter of all farmers' incomes.
The proposed bill would permanently set the current cost share for inland waterway projects at 65% general Treasury funds and 35% from the Inland Waterways Trust Fund. While the association would have preferred at 75/25 percent split, they agreed that a permanent policy will provide certainty, bolster investment in inland waterways and expedite modernization projects.
"WRDA can impact trade because barges move about half of all grains to export grain elevators, including 48% of corn, 62% of soybeans and 47% of wheat," the letter stated. "Critical farm inputs like fertilizer, feed and fuel are transported via the inland waterways system. From the Pacific Northwest to the Mississippi River and the Gulf Coast, the importance of inland waterways and ports to the ATWG and American agriculture is definitive."
Congress considers a new WDRA every two years. The act authorizes flood control, navigation and ecosystem restoration projects for the Army Corps of Engineers. The house recently voted 350 to 80 in favor of a new act as part of this year's National Defense Authorization Act. The bill is now headed to the Senate.
ATWG members expressed support for maintaining navigation access to the Lower Snake River dams. The Columbia-Snake River system is the third-largest export grain corridor in the world, accounting for nearly 30% of the United States grain and oilseeds exports.
According to statistics from U.S. Wheat Associates, over half of all wheat exports to the Pacific Rim are transported by barge along the Columbia Snake River System. The waterway handles more than 10% of national wheat exports.  
Environmental groups have repeatedly called for the removal of the dams, which were built in the 1960s and 70s. Those groups contend that they pose long-term threats to the area's salmon population. However, it would also cause major disruptions for the wheat industry and others who rely on barge transportation to move goods to Pacific ports, where they are shipped to major markets like Japan, Korea, and Taiwan.
As multiple producers have pointed out, removing those dams could also have adverse environmental effects. Eliminating the heavily trafficked waterway would cause producers to use truck and train transportation.  These methods would also increase transportation costs significantly. According to the Pacific Northwest Waterways Association, it would take 39,000 rail cars or 152,000 semi- to match the cargo volume shipped on the Snake River in 2019, significantly increasing carbon emissions.
It is unclear when the Senate will take up the National Defense Authorization Act. In order to pass before the end of the current congressional session, Democrats will need to win the support of at least 10 Republicans. If it doesn't pass before then, Republicans will control of the House when Congress reconvenes in January. Potential incoming Speaker Kevin McCarthy has indicated that that he would likely seek changes to the bill before voting in favor of the bill.
Subscribe to Our Newsletters
BEEF Magazine is the source for beef production, management and market news.
You May Also Like
---