American Sniper movie shines light on fallen soldiers this Memorial Day
American Sniper movie shines light on fallen soldiers this Memorial Day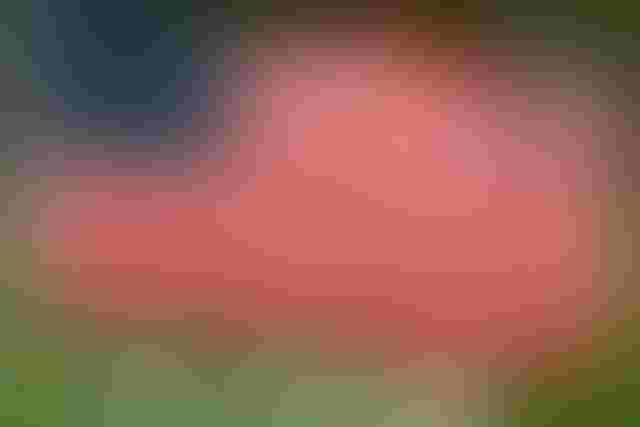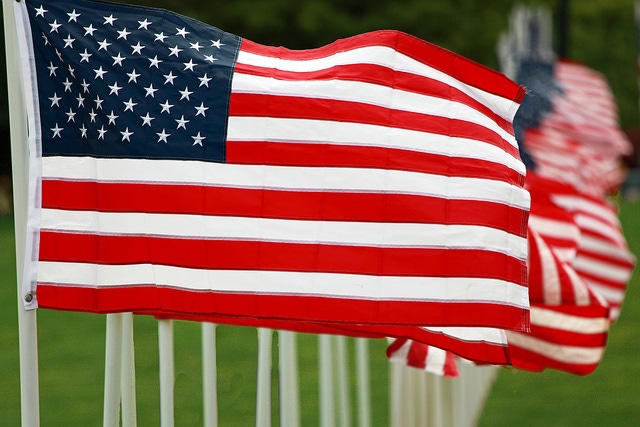 Memorial Day and the corresponding three-day holiday weekend is viewed by many Americans as the kick-off to summer. We plan barbecues, go on that first camping trip of the season, dip our toes in the lake, or spend the weekend outdoors soaking up some sun. For my family, this weekend is usually dedicated to moving cow-calf pairs to pasture.
Of course, Memorial Day is also a time for us to remember the fallen soldiers who gave everything so that we can continue to live in the land of the free. Today is the day we honor the brave men and women who left home to fight evil around the world; these folks sacrificed everything for this great nation.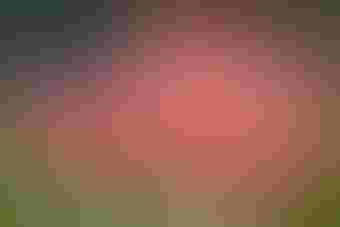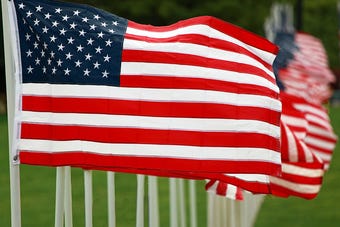 Photo Credit: Flickr user Ian Sane
Although this day is reserved for those who didn't return home from battle, my heart is also with those who have returned home from their tour of duties. Just two weeks ago, my cousin Emily safely landed on U.S. soil once again after her second tour in Afghanistan. I salute her along with her fellow patriots as they serve in unknown lands, far away from the comforts and security of home.
A few months ago, my husband and I had a rare date night. We went to see "American Sniper," a movie that tells the story Chris Kyle, a skilled sharpshooter with a record of 150 confirmed kills. The powerful war drama follows his life on and off the battlefield as well as documents his tragic death after he was shot at a target range by a fellow soldier. The release of the movie also coincided with the real-life trial of his killer.
As the movie credits rolled and images of Kyle's funeral procession, which included miles and miles of grieving Americans proudly waving flags in his honor crossed the screen, the entire theater was silent. The rare silence as movie goers exited the theater was palpable, and I imagine they felt what I felt — sadness and shock for Kyle and his family, pride for my country, and complete awe as the reality sank in that the men and women who serve our country have to show such bravery in the face of such terrible circumstances.
The movie, which was released on DVD over the weekend, has put the sacrifice of our fallen soldiers front and center, and I hope it reminds folks how fortunate we are to live in a place where we can live freely, pursue what makes us happy, and know that many lives have been lost in an effort to protect the United States.
Recently, Kyle's wife, Taya, published her own book titled, "American Wife: Love, War, Faith, and Renewal." In her book, she shares the story of her life with her late husband from her perspective, and through many public appearances and fundraisers, she hopes to make a difference for those who are struggling when family members are at war and when they are back at home and perhaps dealing with post-traumatic stress disorder.
Over the weekend, Taya was featured on Fox News for a piece she wrote titled, "What I love about America." I think you'll like what she has to say. Here is an excerpt:
"The world can be a horribly cruel place, as I certainly can attest. But what I love most about America is that, even knowing all that – even knowing the worst that people can do – we still have hope. We still believe that people will show their better sides. We still trust that they will come together in a crisis, that when all seems lost, they will rally to save the day. After all, our history proves it. It's that profound optimism not just in ourselves but our potential selves that makes me so deeply proud to be an American. It's a spirit I try not only to live up to, but share."
Watch her interview on Fox News below.
On this Memorial Day, I salute men and women like Chris Kyle, who gave it all, so that we can be free. In addition to the barbecues, camping and swimming, don't forget to take a minute to appreciate the folks who make it possible. God Bless America — the land of the free because it's the home of the brave. And thank you to those who gave it all.
The opinions of Amanda Radke are not necessarily those of beefmagazine.com or Penton Agriculture.
You might also like:
60+ stunning photos that showcase ranch work ethics
Q&A: Nutrition author says dietary recommendations are shockingly unscientific
Subscribe to Our Newsletters
BEEF Magazine is the source for beef production, management and market news.
You May Also Like
---