Animal Science Heads Gather To Chart Future
Animal Science Heads Gather To Chart Future
Government funding for animal agriculture research has been dwindling for two decades or more. Now something is being done to reverse that trend.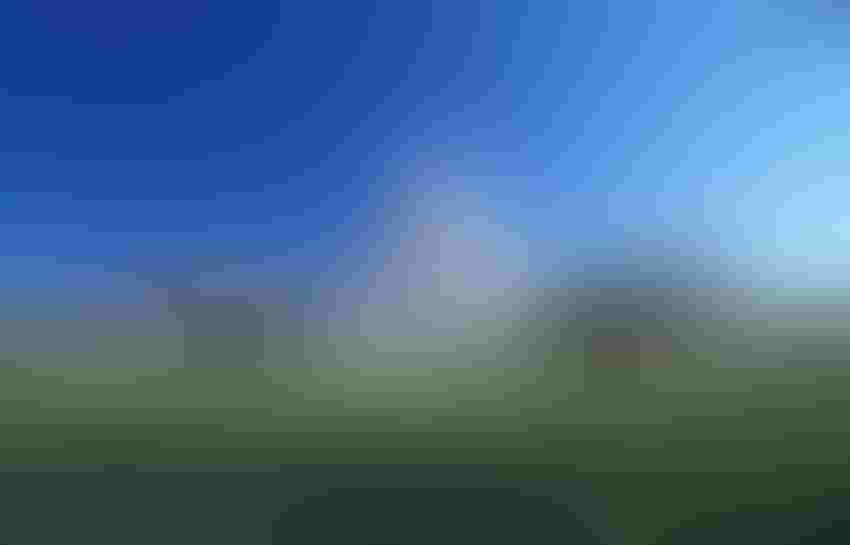 This week, 12 animal science department heads met in Washington, D.C., to begin charting a coordinated and organized effort to boost federal funding for animal-related research.
"If you look at the trends in funding for animal agriculture from the federal government, and the states, over the last two decades, it's alarming," Russell Cross, head of the animal science department at Texas A&M University, told those attending the 2012 Beef Improvement Federation (BIF) annual meeting last week in Houston.
"In fact, if we keep going down this path, there will be a lot fewer departments of animal science in the next 10 years," he predicts.
He says two years ago, when USDA made available $260 million in competitive grants, the animal sciences were only able to land $22 million of that. And, of USDA's Ag Research Service budget of $1.1 billion, only $60 million was devoted to beef.
"So the bottom line is we're under-budgeted. We're a $200-billion industry and represent 60-70% of total ag in this country. We're just underfunded and it's our own fault. We have to get better organized and better focused to change that," Cross says.
"The plant side has been focused and organized over the last two decades. We have not. But we're going to be. We have got to get better focused and better organized to get this through Congress."
During last February's Cattle Industry Convention in Nashville, TN, Cross told BEEF that the livestock industries needed to cooperate to accomplish this goal.
"We're going to have to be our own champion and do it with the beef, pork, lamb and poultry industries – all animal products. But we need to be careful also. We don't want to go after the money that plant has; we want the pie to be bigger because plant is very important to animals. And so we don't want to impact what they do and how they do it. We need a bigger piece of pie," he said.
Given the current budget crisis on the federal and many state levels, Cross says the challenge is significant. "I think we need to be looking hard at the next farm bill, maybe as late as 2013. We need to look at beyond USDA, to other federal agencies; we need to be looking at private foundations like the Gates Foundation. We need to be thinking way out of the box on this," he said.
This week's inaugural meeting started the dialog on how to accomplish their goal of increased research funding. "Whatever it takes, we've got to have a process that gets us on the Hill, gets us in the farm bill, gets us in language for appropriations, gets the money to the various agencies in the executive branch of government," he says.
Cross anticipates working closely with industry associations as they move forward. "I think the universities are going to have to lead it, but industry is going to be right there beside us, just like the plant industry has been right there beside the universities. Together, I think we have a chance."
In addition, Cross challenged BIF attendees to prepare now for the next effort to cripple beef production. Using the debacle over lean finely textured beef as an example, he called it a lesson learned.
"The lesson learned is our critics are going to look at the success they had in the social and national media and they're going to start looking for other things. So we need to get ahead of what those other things might be."
Cross says the beef industry, over the last several decades, has used technology to great advantage to produce more beef with fewer cows in a sustainable manner. "But one thing we haven't done, we haven't informed our consumer about the technology we're using. So if we're not careful, that technology could be used against us," he says.
Subscribe to Our Newsletters
BEEF Magazine is the source for beef production, management and market news.
You May Also Like
---