Appeals Court Ruling On COOL Could Hamstring All Producers
Appeals Court Ruling On COOL Could Hamstring All Producers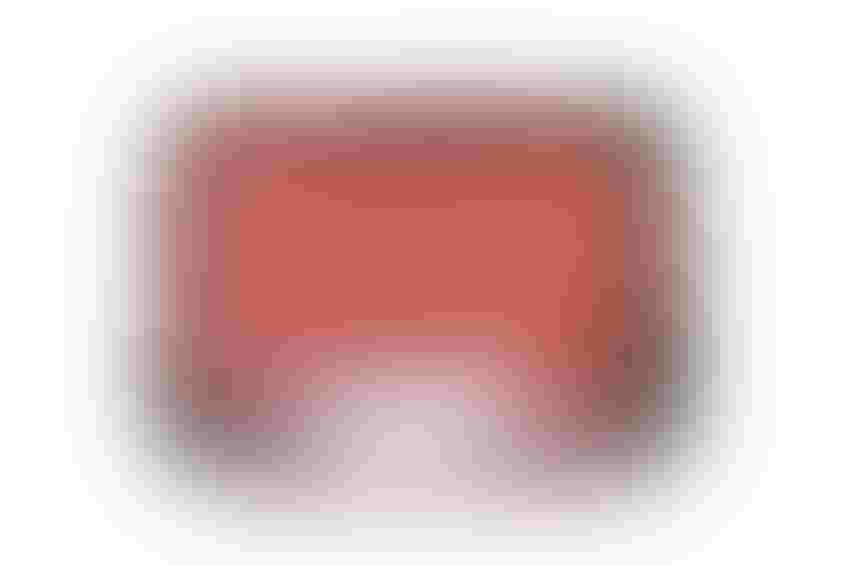 By the time you read this, a decision by the World Trade Organization (WTO) panel regarding country of origin labeling (COOL) could be known. What that decision says might eventually determine whether COOL remains in its present form or not.
What the WTO decision won't do is undo the damage already wrought on the U.S. livestock and meat industry, or remove a threat of new damage, due to a federal appeals court ruling on COOL in late July.
This ruling should have sent a chill down the spine of every single member of the industry, be they COOL supporters or opponents. In denying industry groups' request for an injunction to block the COOL rule's implementation, the court rejected their contention that the rule violates the free speech rights of meat producers. The government's interest in providing consumers more information overrides any First Amendment claims by meat companies relative to the labeling issue, wrote the lead judge.
This seems reasonable, but observers say the court misinterpreted case law to reach its goal of retaining COOL. In doing so, it laid down a legal justification for "compelled speech" that could, at some point, be used as a weapon against U.S. livestock and meat production.
That's exactly what appeals court Judge Janice Rogers Brown wrote in a scathing dissenting view. "The victors today will be the victims tomorrow, because the standard created by this case will virtually ensure the producers supporting this labeling regime will one day be saddled with objectionable disclosure requirements," she wrote.
"These [might be] perhaps to disclose cattle feed practices, how their cattle are raised, whether their cattle were medically treated and with what, the environmental effects of beef production, or even the union status or wage levels of their employees. Only the fertile imaginations of activists will limit what disclosures successful efforts from vegetarian, animal rights, environmental, consumer protection or other as-yet-unknown lobbies may compel," she wrote.
Unduly alarmist? Consider then what Wayne Pacelle, CEO of The Humane Society of the United States (HSUS), wrote after the court released its ruling. He noted that HSUS partnered with the Organization for Competitive Markets, United Farm Workers of America, American Grassfed Association and three independent family-owned farms to defend the labeling rule.
"In our amicus brief to the D.C. Circuit Court, we argued that consumers have a right to know where their meat is coming from, so that they can choose to avoid meat from inhumanely raised animals," he wrote.
Subscribe now to Cow-Calf Weekly to get the latest industry research and information in your inbox every Friday!
Taking aim at the National Pork Producers Council (NPPC), he wrote: "If the NPPC is proud of its product and its methods of production, neither COOL nor more transparency on the farm should cause it in the least concern. But when you see the inside of these industrial confinement facilities, and understand the drugging practices on industrial farms, you can well understand why NPPC wants to conceal the reality from its customers. The HSUS will continue to work for more transparency, more humane treatment, more awareness and more conscious shopping by consumers."
COOL has nothing to do with production practices. So Pacelle's remarks are all the more ominous. They pretty much imply that HSUS and others will lobby Congress to pass laws to require livestock producers to publicly disclose everything they do with their animals. And they will use the appeal court's ruling on COOL to argue a strong legal precedent.
Brown nailed that threat, and what the COOL dispute is all about. This case is not about COOL, patriotism or protectionism, and certainly not about health and safety, she wrote. It is about seeking competitive advantage. The rule benefits one group of American farmers and producers, while interfering with the practices and profits of others, she wrote.
If only there had been more judges like her on the appeals court.
Steve Kay is editor and publisher of Cattle Buyers Weekly. The opinions of Steve Kay are not necessarily those of Penton and the Farm Progress Group.
 
Other stories you may enjoy:
Take A Video Tour Of The 2014 Yamaha Viking SxS
Must-Read Tips For Controlling Flies On Cattle
10 New Farm Trucks To Consider For 2014
Sage Grouse Cattle Thrive On Rest, Rotation Program
3 Alternatives For Replacement Beef Heifers

How Charity Navigator Knocked HSUS Down A Peg Or Two
Grass-Fed Vs GrainFed Ground Beef: No Difference In Healthfulness
Subscribe to Our Newsletters
BEEF Magazine is the source for beef production, management and market news.
You May Also Like
---