Are you ready for the next drought?
Are you ready for the next drought?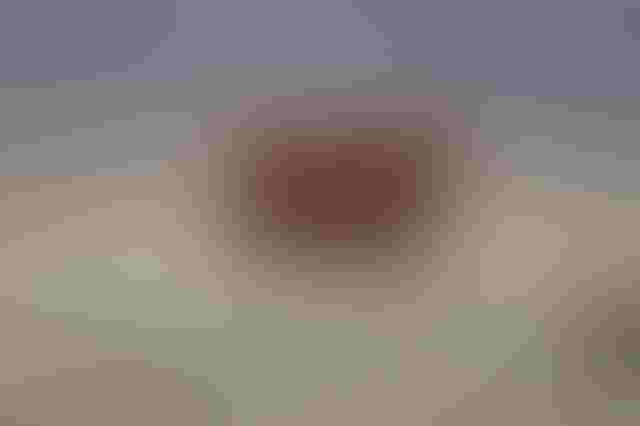 "If you based your outfit on the moisture you got in the '80s and '90s and think that's coming back, you need to re-evaluate your business plan."
That's how Brian Bledsoe, a meteorologist, climatologist and weather consultant from Southeast Colorado, bluntly puts it. While he was speaking to a room full of cattlemen from West Texas and eastern New Mexico, his comments are true for much of the West. "This is a high desert. If you're going to do agriculture in a high desert, your odds of having drier-than-normal conditions more often than not are pretty good."
Unfortunately, his long-term outlook indicates that drier-than-normal weather conditions will continue to be a fact of life for many cattle producers for the foreseeable future. For producers in many parts of the West, especially California and the Northwest, the reality of drought is already all too real. For others, the last half of 2014 and into 2015 has been a bit of a break, with enough moisture to keep hopes and some grass alive.
But don't assume you're out of the woods for good.
That's because of the long-term factors that drive weather patterns in the U.S. One is the Pacific Decadal Oscillation (PDO), which is an indication of the relative warmth of the water in the Pacific in the Gulf of Alaska and down the West Coast. The PDO changed from a warm phase to a cold phase in 2005. "When the Pacific is cold, we struggle with drought in the High Plains," Bledsoe says.
Last year, the PDO made a mini-switch and the waters turned warm, which is what caused the drought to break in the parts of the Southwest and Southern Plains, he says. But it will switch, sooner than later, back to its cold phase and generally dry weather will predominate.
How long do these phases last? "Twenty-five to 35 years," he says. "So we have been in his predominant (cold) phase since about 2005. We're taking a slight detour right now, but in a year we go back (to the cold phase) and that's when I think we start having problems again."
The Atlantic Ocean has a similar oscillation, called the Atlantic Multidecadal Oscillation. The Atlantic has been in a warm phase since about 1995, he says, which also leads to dry weather in much of cattle country. "When the Atlantic cools, we start to get the benefit of more moisture," Bledsoe says.

70+ photos showcasing all types of cattle nutrition
Readers share their favorite photos of cattle grazing or steers bellied up to the feedbunk. See reader favorite nutrition photos here.
Predicting exactly when that will happen is tough, but he says the switch to cooler water in the Atlantic will happen in the next four to six years. In the meantime, cattle producers in Texas and Oklahoma, the two states hardest hit by the drought that officially began in 2000 and ended last summer, have more grief ahead of them.
"I think before the Atlantic switches phases for good, Texas has at least one more significant drought in its forecast," he says. Just as with the last drought, don't be surprised if it doesn't radiate north from its epicenter in the Texas and Oklahoma panhandles into much of the Great Plains before it's over.
As Yogi Berra observed, it ain't over 'till it's over, and the drought ain't over yet.
Are you ready? Bledsoe suggests hoping for the best is fine, but preparing for the worst is prudent. "Bottom line, if you do not have a drought plan for your operation and you do not have weather information as part of your risk management, you need to re-evaluate your business plan," he says.
You might also like:
7 common fencing mistakes to avoid
60 stunning photos that showcase ranch work ethics
What you need to know about cattle ingesting net wrap
8 tips for being a better ranch manager in 2015
Subscribe to Our Newsletters
BEEF Magazine is the source for beef production, management and market news.
You May Also Like
---