Are you the best ranch manager you can be?
Are you the best ranch manager you can be?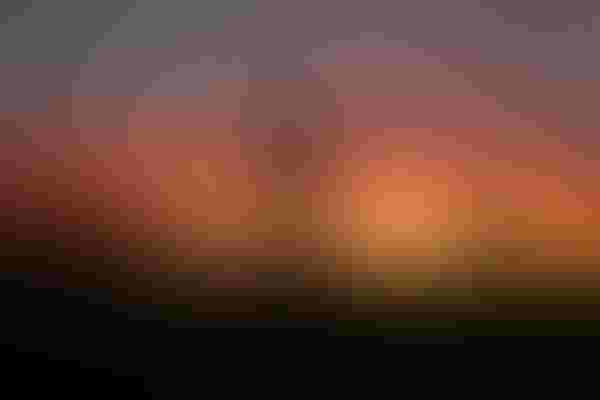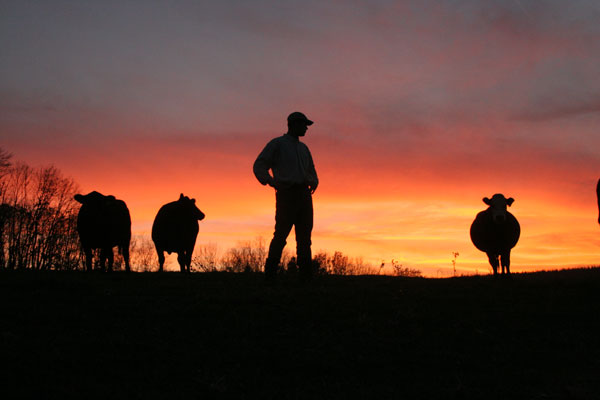 A few years ago, I read the results of a survey reporting that over 95% of the respondents thought they were above average drivers. I have wondered about this a number of times regarding the way I ranch, the way my neighbors ranch or the way you ranch. 
When growing up, I thought the way our family did it had to be the best way. Looking back, I regard myself as very fortunate to have been mentored by a grandfather and father who were pretty good ranchers; but the way we did many things then is not the way I would do them now.
My intent here is not to criticize, but to try to provide some motivation to understand that there are better ways to do almost everything we do. It seems most of us think we manage our grazing well and that our animal handling skills are excellent—like the drivers. I thought so too until I began to learn better ways and saw some examples that were truly good. 
The best graziers and animal handlers I know, and they are much better than most of us, will be quick to tell you that, even for them, there is still much improvement to be made. When we hear terms like low-stress livestock handling or planned, time-controlled, adaptive grazing, we just assume that we are already doing that. Most of you are not doing that. I hope these terms don't become like the word "sustainability," which has become a word with as many definitions as there are ideas about a better world. A word that once meant something has become useless to describe anything meaningful.
There was only one Bud Williams and there are only a few people who worked closely with Bud and learned from him and became truly good livestock handlers. The ones I know, who really spent the time to learn and practice Bud's methods, will readily tell you that they still don't know all that Bud had to teach. Yet, they are still very, very good. 
I thought I was good too until I spent a few hours with Bud and started to make some changes in the way I approached livestock handling. You see, my family moved fairly large herds of cattle between ranches and ranges several times a year. We frequently sorted pairs with horses for many purposes. We always got cattle to do what we wanted, and I was never once involved in a "run back" until after I left home. 
But after meeting Bud, cattle work got a lot easier with much less stress for people and livestock. Some will say, "I work 'em quiet and slow." There is much more to this than quiet and slow. My admonition is to find and learn from one of the good livestock handlers and see how much easier and effective it can get.
We too often hear that rotational grazing doesn't work. It's like the Bud Williams "Bud Box." It will work wonderfully well if you know and use the principles of low-stress livestock handling; but, if you don't, it can be horrible. Rotational grazing can be as bad as continuous grazing if you don't understand the basic principles of ecological functions, soil health and grass growth. 
Any research that supposedly shows that rotational grazing doesn't work just proves that it doesn't work for that researcher. If you plan time and timing correctly, and adapt to changes in conditions and to your mistakes, you will see positive changes in carrying capacity and range health. Yes, it will require a lot of paddocks per herd to keep grazing periods short enough and rest or recovery periods long enough. You will seldom do the same thing twice; and you may go several years before you notice big changes.

65 Photos That Celebrate Cowgirls & Cattlewomen
Ranch women are often the backbones of our cattle operations. Enjoy these stunning photos here.
Seeing what I have seen at ranches from Montana to Louisiana over the last six or seven years, if I were to take the management of a new ranch today, I would move the grazing to a more intensive level a lot faster—more paddocks for shorter graze periods and longer recovery periods. I think most of us use recovery periods that are too short, especially in the lower rainfall areas. As my Dad said many times, "Too soon old, too late smart."
I have met some people who started improving their grazing methods nearly 30 years ago.  They added fence or divided pastures into paddocks with simple yet effective electric fencing. They developed water, but moved both the fence and water development along slowly. The big changes in vegetation variety and carrying capacity occurred after the number of paddocks (many temporary, not permanent) got very high—allowing moves every one to three days with a very long recovery time, in some cases over a year depending on rainfall.
One of those producers looked at it this way. Land in his area sells for $300 to $600 per acre.  He has put in a lot of permanent electric fence and acquired a lot of temporary fencing materials to sub-divide paddocks quickly and easily to fit herd size and grazing timing needs. He has put in a lot of water line to make water available in all paddocks. 
The cost of fence and water has been about $45 per acre, which can seem high. However, he has doubled his stocking rate and has an abundance of grass everywhere you look. He, figuratively, just bought a second ranch for $45 per acre and doesn't have to pay property tax on the second ranch. I am convinced that you can buy carrying capacity a lot cheaper with fence and water than you can by purchasing additional land.
By the way, once the fence and water is in place, labor requirement per cow is much less—not greater as some assume. Find a truly good grazier, go to a good school and learn how to do a better job. Then you may choose to move slowly; and in many places that is very appropriate.
Grazing and animal handling aren't alone. We can ask ourselves—have we cut overheads as much as possible, do our cows really fit the environment, have we reduced hay feeding as much as possible, are there better ways to market, are we organized to get best results from labor and management, etc.?  Be a thinker, a learner, a challenger and get out of the box—break the paradigm lockdown.
You might also like:
4 facts to debunk "Meat is horrible" article
60 stunning photos that showcase ranch work ethics
Best risk strategy options for cattle producers
Does it really take six years to cover your costs on a cow? NO!
Photo Gallery: Get to know the 2016 Seedstock 100 operations
Subscribe to Our Newsletters
BEEF Magazine is the source for beef production, management and market news.
You May Also Like
---