Arena essentials for home or show
Arena essentials for home or show
From jumps and cavaletti to dressage letters and training cones, there's a whole world of arena accessories available for both casual backyard users and horse show veterans.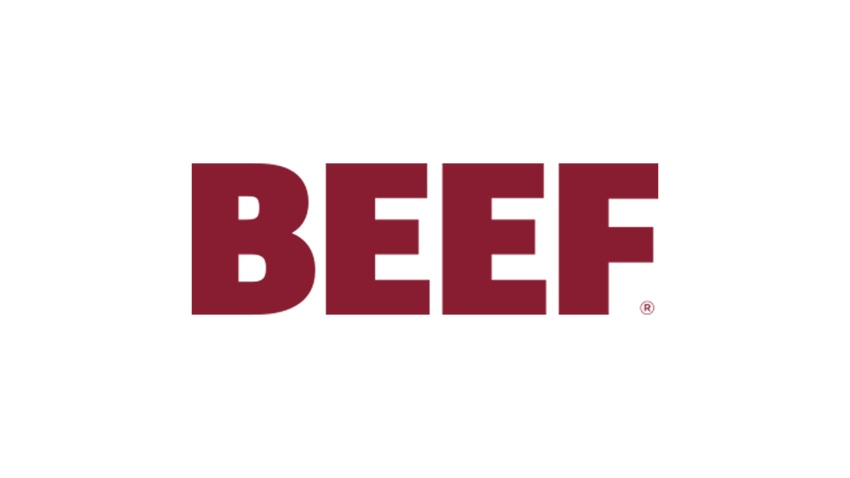 By Amy Engle           
From jumps and cavaletti to dressage letters and training cones, there's a whole world of arena accessories available for both casual backyard users and horse show veterans. While some of this equipment is sized (and priced) right for retailers to consider adding to their regular inventory, many of the larger items are probably best left for special orders — either through your store or directly from the manufacturer.
This is largely a practical decision; few retailers have room to stock a full course of stadium jumps or a full-sized dressage arena. Thankfully, several manufacturers do make products that can easily find a spot on your shelves or tucked into a corner on the floor. With a little creative thinking and some careful selection, you can be sure to find some arena essentials that will fit both your customers' needs, your store budget, and your available space.
Arena Necessities for Fun or Show
So what should you look for when selecting arena basics for your store? When it comes to determining the quality, Dave Delagardelle, General Manager at Burlingham Sports, makers of high quality stable, barn and arena equipment, recommends looking at both the manufacturing process and the history of the product line. "Our products are all made of molded polyethylene — it's a material that can take plenty of abuse and will basically last forever," explains Delagardelle. "It's the same material outdoor water tanks and playgrounds are made of, so you know it's tough."
In terms of selection, Delagardelle suggests starting with small basics that can reach across disciplines. "Our most popular items include our Stacker system, the L'il Stacker (which is actually packaged for the shelf), quick cavaletti, jump cups, and dressage wall and rail letters," says Delagardelle. "A few retailers will also add some schooling standards, maybe a couple of wings, but beyond that it starts to get difficult to find space for the bigger elements."
In the interest of keeping things simple, and keeping space requirements to a minimum, below are a few essential elements, and individual products, to consider if you're looking to add to your selection of arena equipment.
Mounting blocks and steps
These days everyone (not just those riders with exceptionally tall mounts) understands the benefits of the mounting block — it's easier on the rider and the horse's back. And regardless of whether a rider is practicing in a field behind her house or warming up for a three star event, a good mounting block is the first step to having a great ride.
High Country™ Plastics 2-Step Mounting Blocks — List Price: $49.99. This handy 2-step version sports built-in carrying handles and an opening in the back for storage. Holds 500 lbs.

SPORTOTE 3-Step Mounting Block — List Price: $129.95. A great step-style block for mounting, grooming, or any other barn or household chores, the Sportote also features a convenient locking storage compartment built into the top step. Holds up to 300 lbs.
Dressage letters and circle markers
It's hard to practice accurate dressage figures without proper signage. Thankfully, quality dressage letters are available in a wide variety of styles from self-adhesive vinyl to those fancy PVC flower boxes. For the smaller retailers, adhesive and stencil kits take up very little room, and provide an easy way for backyard riders to improve their dressage skills.
In addition to letters, circle markers, clip- or stick-on dots that can be affixed to any existing arena surface, can help riders further fine-tune their figures by identifying center and quarter lines and other key locations.
Rail and Wall Letters by Burlingham Sports — List Price: $109.99 (set of 8) – $149.99 (set of 12). These rail or wall letters are 8" x 12" and UV treated to resist fading and cracking.

Shires Dressage Cones — List Price $18.99 (set of 8) – $31.99 (set of 4). These portable, lightweight cones make schooling and practicing dressage tests easy. 12" tall.

Circle Point Markers By Walter Zettl and Premiere Equestrian — List Price: $65 - $119. Markers available in label (adhesive), wall and rail versions.
Cavaletti, etc.
Most retailers will find stocking full-sized jump standards and other elements far too much of an investment in terms of both space and money. So unless you're located in one of the country's hunter/jumper hotbeds, it's probably best to stick with the smaller, simpler items that can be used for either backyard schooling or local shows.
The Stacker by Burlingham Sports — List Price: $149.00 per pair. This innovative jump system combines durability, attractiveness and versatility. Made of UV stabilized polyethylene for bright long lasting color, the multilevel "Stacker" allows you to build a jump anywhere from 6" to 2'0", in 3" increments.

The Li'l Stacker by Burlingham Sports — List Price: $39.00 per pair. One pair of the Li'l Stacker raises poles 2" off the ground. Add height by stacking and snapping pieces together to raise the pole in continuous 2" increments. When stacked they stay connected to making it easy to design a multi-height exercise.

Rail Razer by Horseman's Pride — List Price: $39.95 (set of 4). These interlocking blocks lift trot poles for conditioning and training. Each base lifts a pole 3 ½" off of the ground. Made of heavy duty, high-density plastic, Rail Razers are both weatherproof and easy to transport and stack.
Rail Tape and Bale Covers
If your customers aren't in the market for custom jump sets, a few of these easy to apply enhancements will help them spruce up their existing course elements.
Jumps USA Wide Self-Adhesive Rail Tape — List Price: $13.99. No more using messy, drippy paint to spruce up worn jump rails. These bright, durable self-adhesive vinyl strips quickly transform old rails from battered to show-worthy. Each roll includes 10 stripes.

JumpStack Bale Covers — List Price: $39.95 (set of 2). These bright, colorful covers turn bales of hay or straw into budget-friendly English show jumps or jump obstacles for Western Challenge courses. They can be stacked for added height or used alongside existing standards to make wings.
Jump Cups
Even if you don't carry jump components like standards and rails, if your customers are avid hunters, jumpers or eventers, keeping a selection of jump cups and other accessories on hand is never a bad idea.
Burlingham Sports Breakaway Jump Cups — List Price: $79.00. EFI and USEF approved zinc coated steel breakaway jump cups for oxers and regulated competition. Available in both 3-hole pinned and pinless keyhole style, and in deep and shallow cup designs.

Roma Jump Cups — List Price: $7.99 per pair. These no-frills plastic jump cups with pins are ideal for budget-minded customers.

Paper Chase Farm Pinless Jump Cups — List Price: $13.99. These innovative cups work with existing standards (no keyhole track required!) to create a pinless system that makes changing fences a breeze. Made of smooth, sturdy steel with a durable black electroplated finish.
Subscribe to Our Newsletters
BEEF Magazine is the source for beef production, management and market news.
You May Also Like
---