As Asian markets edge toward recovery, U.S. beef poised for solid growth
As Asian markets edge toward recovery, U.S. beef poised for solid growth
Even with the challenges from COVID-19, U.S. beef exports continue.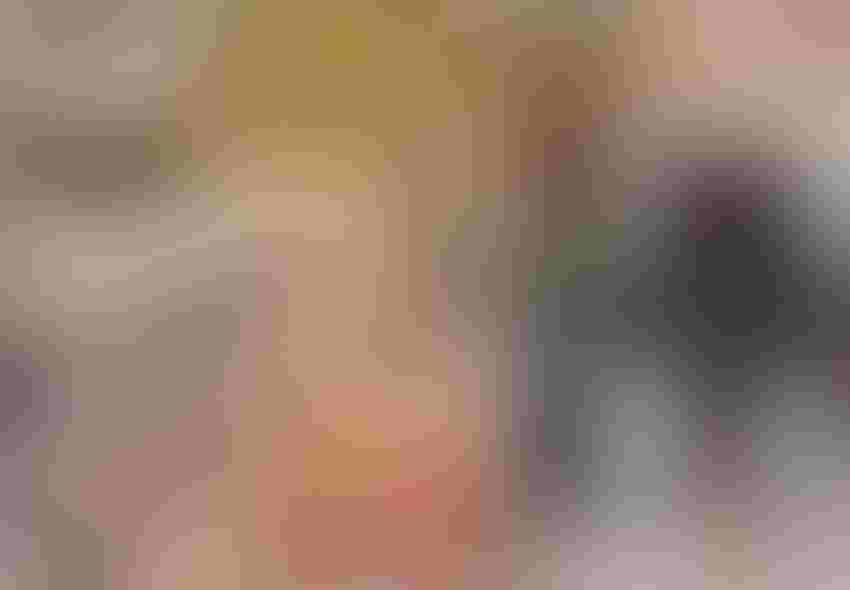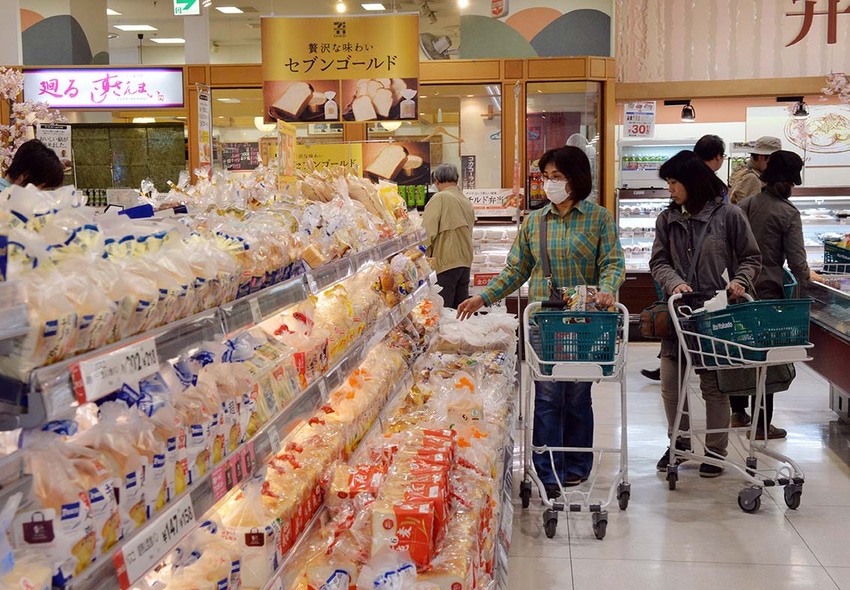 YOSHIKAZU TSUNO / Staff / Getty Images
U.S. beef exports raced to a fast start in 2020, led by high-value destinations Japan, South Korea and Taiwan. Through the first quarter, global exports of U.S. beef (including variety meat) were on a record pace in both volume – 334,703 metric tons (mt), up 9% from a year ago – and in value ($2.06 billion, up 8%).
COVID-19 has impacted beef demand in Asian markets at varying degrees and on different timetables. Some patterns are common across most markets, including surging retail purchases as consumers prepare more of their own meals at home, as well as sharp declines in the high-end dining, catering and hospitality sectors.
Korea rebounding
Korea is coming off a record year in which U.S. beef exports reached $1.84 billion, fueled by exceptional retail and foodservice demand for cuts traditionally popular in the market and a growing appetite for western-style steak cuts. Korean consumers also enjoy home meal replacement items at a very high rate and are well-versed in purchasing meals online for home delivery. As Koreans spend more time at home due to COVID-19, these trends have accelerated.
The U.S. is the largest supplier of beef to Korea and U.S. beef is widely featured in Korea's foodservice sector, where COVID-19 has created significant challenges. But restaurants have found innovative ways to meet the changing needs of consumers.
"With sit-down dining being severely interrupted in Korea, many traditional in-restaurant promotions for U.S. beef have been suspended," explained Dan Halstrom, U.S. Meat Export Federation (USMEF) president and CEO. "But even before COVID-19, our staff in Korea was very focused on the use of social media to draw consumers and generate interest in U.S. beef. Online ordering and delivery platforms were already gaining popularity in Korea, but growth over the past two months has been remarkable and we expect it to continue even as in-restaurant dining gradually returns."
Korea's COVID-19 cases peaked in late February and as May arrived the total confirmed was about 11,000. But with the daily count of new cases slowing to less than 15, the country is shifting to an "everyday life" quarantine scheme, with schools and many more businesses reopening under relaxed (but not eliminated) social distancing guidelines.
Domestic travel, including flights and hotel bookings, also increased for the early May holidays, a very encouraging sign. USMEF-Korea reports a significant boost in foodservice activity, with some distributors recovering to pre-COVID sales and others expecting to by the end of May. This includes suppliers serving high-end restaurants that feature U.S. short ribs, which is a very encouraging sign.
"The U.S. beef industry is excited to see Korea moving to the next phase of recovery, but we understand that it's a long road back," Halstrom said. "This market has been the growth pacesetter for U.S. beef exports the past few years and we are confident this will continue, but it's important that we recognize and accommodate the changing needs of consumers."
Taiwan supermarkets coming back
Taiwan has confirmed just 432 COVID-19 and only six deaths, but the pandemic has certainly impacted the Taiwanese economy. After a scare with imported virus cases, many consumers chose to stay home in March and early April, leading to sharp declines in foodservice sales. Online sales platforms thrived, however, as many restaurants shifted to promoting lunch boxes and meals for delivery.
In late April, USMEF resumed face-to-face promotions of U.S. beef in supermarkets and hypermarkets, as consumers became more comfortable interacting with store personnel and more receptive to tasting samples.
"For in-store USMEF promotions, this was an important step in the long road to recovery," Halstrom said. "Retail demand for U.S. beef held quite strong in Taiwan, but shoppers collected their items quickly and exited stores with little interaction. USMEF and our retail partners still managed to capture their attention through online promotions and traditional advertising, but there's no substitute for tasting demonstrations and one-on-one communication with customers."
Japanese consumers reached at home
Japan, the leading international destination for U.S. beef, is in an earlier stage of economic recovery than many other Asian markets, with Prime Minister Shinzo Abe declaring a state of emergency on April 8 and adding further restrictions the following week. Schools in some Japanese prefectures were scheduled to reopen last week, but several others have extended school closures through the end of May, in line with the government's recommendations on staying home through the end of the month.
COVID-19 also put a severe dent in Japan's booming tourism sector, which was poised to shatter records this year with a major boost expected from Japan's hosting of the 2020 Summer Olympic Games, which are now postponed until next year.
Retail beef sales have remained strong in Japan, with USMEF shifting its promotional strategies to reach consumers preparing more meals at home. "Today's Dinner" is the title of a daily message sent to Japanese Instagrammers by USMEF at the same time each afternoon. The message offers a variety of dinner ideas anchored by U.S. red meat.
Another Instagram campaign suggests consumers purchase U.S. beef at supermarkets to make their own hamburgers. A separate Instagram campaign featured a challenge in which 10 influencers prepared U.S. beef burgers in unique and creative ways and shared the experience with their followers.
March foodservice sales in Japan dipped about 17% year over year, and with stay-at-home orders in place, April sales figures are likely to be similar. But prospects for May are more promising, as more businesses and consumers gradually return to a more normal routine.
Halstrom explained that the recent disruption to Japan's economy will make it more difficult to fully capitalize on the new U.S.-Japan Trade Agreement, which entered into force January 1. But he emphasized that the agreement provided significant tariff relief for U.S. beef and a corresponding boost in Japan's demand.
"In the short term, export growth to Japan may not reach the heights we were hoping at the beginning of the year," Halstrom said. "But with all the disruptions and uncertainly, it's more important than ever to be on a level playing field with our competitors.
"Make no mistake about it – the trade agreement with Japan is one of the best developments the U.S. beef industry has seen in a long time, and we will be reaping the benefits for many years to come."
Then there's China
Prospects for beef export growth in Asia are also bolstered by the U.S.-China Phase One Economic and Trade Agreement, which recently entered into force and significantly expands access for U.S. beef. Regulatory changes expanding the range of U.S. cattle eligible for China took effect March 20, so there was little impact on first quarter export results. But weekly USDA sales data in April suggest the customer base in China is growing and importers are capitalizing on long-awaited relief from a range of trade barriers. 
The U.S. beef industry's primary competitor in Asia is Australia, where beef production is down significantly this year due to herd rebuilding. Combined with market access gains in Japan and China and continued growth in Korea and Taiwan, 2020 promises to be a strong year for U.S. beef in Asia and across the globe, though COVID-19 has tempered expectations.
"Entering 2020, our global outlook called for U.S. beef exports to approach double-digit growth," Halstrom said. "With logistical challenges, the very strong U.S. dollar and temporary interruptions in the supply chain, growth is likely to be closer to 5%, with exports reaching about 1.4 million mt valued at $8.5 billion – exceeding the records achieved in 2018. We still see strong demand in the international markets, largely for cuts that are less preferred domestically, and we remain optimistic that supply chain challenges can be overcome."      
Schuele is vice president, communications, with the U.S. Meat Export Federation in Denver, Colo. The opinions of the author are not necessarily those of beefmagazine.com or Farm Progress.
Subscribe to Our Newsletters
BEEF Magazine is the source for beef production, management and market news.
You May Also Like
---