Attention, all cattle producers: your industry needs you!
Attention, all cattle producers: your industry needs you!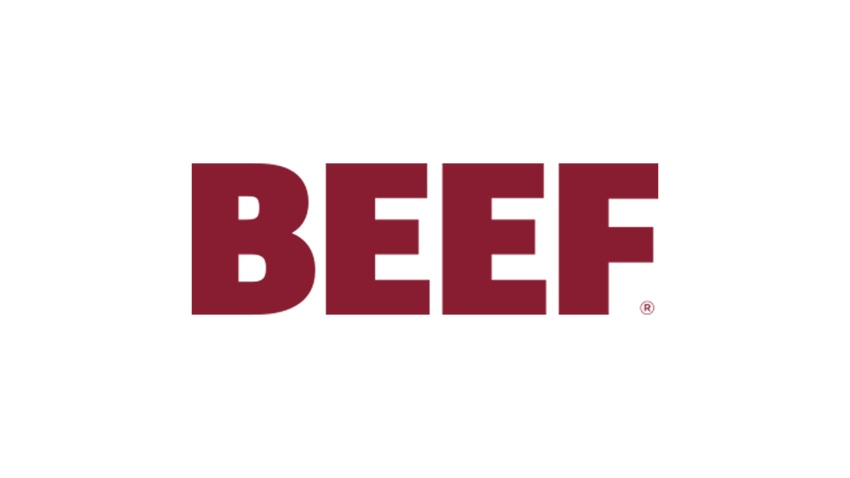 Numerous articles in this monthly column have highlighted new information the authors have acquired at veterinary meetings. Many DVMs who work with cattle are members of the American Association of Bovine Practitioners (AABP), which has more than 5,000 veterinarians as members, most of them from the U.S. and Canada.
AABP members are beef and dairy veterinarians who want to keep current on bovine veterinary medicine. In fact, an AABP seminar I attended when I was just five years into my career literally changed my life.
I knew I wanted to focus my career on production medicine (preventive care and consultation), but I didn't know how to begin. A daylong seminar, "Beef Production Medicine," allowed me to satisfy my dream and aided me in helping my clients have healthier, more profitable herds.
AABP is much more than one annual meeting, however. It also provides DVMs with monthly newsletters, access to a group email list that allows them to instantly consult with over 2,000 other veterinarians on "tough" cases, student scholarship opportunities (AABP donates hundreds of thousands of dollars for these scholarships), and a voice for cattle veterinarians and producers in numerous professional, industry and government situations.

BEEF Seedstock 100
Looking for a new seedstock provider? Use our BEEF Seedstock 100 listing to find the largest bull sellers in the U.S. Browse the Seedstock 100 list here.
Another excellent cattle DVM group is the Academy of Veterinary Consultants (AVC). AVC is an organization for beef cattle veterinarians which provides outstanding continuing education focused on beef herd health and production medicine. AVC also offers a group email list and scholarships, and actively supports the beef industry. AVC and AABP leadership is very involved in providing government officials with the science behind such issues as antibiotic resistance, for instance.
Meanwhile, for beef producers, the work done on your behalf by the National Cattlemen's Beef Association (NCBA) is without equal. I grew up on a small farm with livestock, and my parents were active members of local, state and national organizations.
I remember my dad once encouraging another beef producer to join the national beef organization. That farmer's response was something like, "But I only have 50 cows. Why should I be a member?" My dad responded that our herd was also small and quickly listed the benefits of membership. The producer listened to my father, agreed with his statements and joined.
The work NCBA does for all of us in Washington is gigantic. Where would our industry be without NCBA educating legislators on such issues as the Environmental Protection Agency's proposed expansion of federal authority over water? Less than 0.3% (3 out of 1,000) of the U.S. population own beef cattle. NCBA lets our government know we're still relevant.
I think all beef DVMs should also be members of NCBA. We can help producers guide intelligent animal health policy; it's also a way to thank NCBA for all it does for DVMs. NCBA's work on the antibiotic-ban legislation comes to mind.
One of my clients in my practice in Iowa was a leader in the state and national organizations and was famous for saying, "If you're not a member, you have no voice, no influence, and you can't complain when the government makes a rule that negatively impacts us."
I'm also a strong supporter of state beef associations. We've all heard the phrase "all politics are local," and your state or local association is your opportunity to support those who produce beef. Perhaps you're a more seasoned producer, and your goal is to mentor the next generation of beef producers; someone helped you years ago and now may be the time to give back.
If you're already a member of NCBA and your local and state cattle producer associations, good for you. If not, get involved. We need you. And the next time you see your DVM, ask if he or she is a member of AABP, AVC and NCBA. Tell them you think they should be. 
W. Mark Hilton, DVM, is a clinical professor of beef production medicine at Purdue University in West Lafayette, Ind.
You might also like:
100 biggest seedstock producers in the U.S.
Prevention and treatment of cow prolapse
9 ranch management concepts to improve your ranch
7 U.S. cattle operations honored for stewardship efforts
60 stunning photos that showcase ranch work ethics
4 tips for managing cold stress in cattle this winter
3 things you need to know about feeding moldy hay
Subscribe to Our Newsletters
BEEF Magazine is the source for beef production, management and market news.
You May Also Like
---