ATV accident serves as a reminder to ranchers to be safe this spring
ATV accident serves as a reminder to ranchers to be safe this spring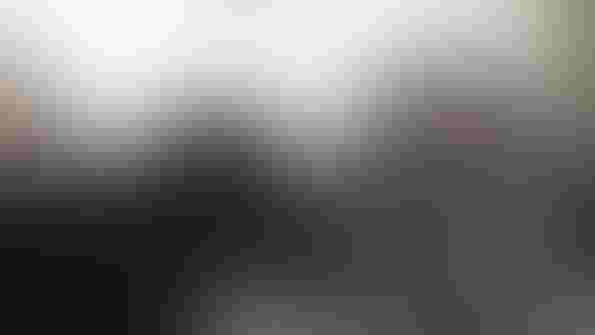 The beef industry lost a great cattle woman earlier this week. Jordan Straight Muxfeldt, age 27 of Iowa, was killed in an ATV accident on Monday, along with her two unborn twins who were due to arrive this spring. Her three-year old son, Wayde, was also riding the four-wheeler at the time of the accident, but fortunately, he survived the crash.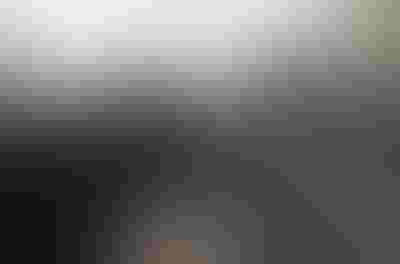 Photo Credit: Iowa Limousin Association
My heart is heavy as I write this blog post. Muxfeldt was the same age as I am, and she was also a Limousin cattle breeder. Although I didn't know her well, I mourn the loss of a young wife, mother and passionate cattle woman and dog breeder who was taken too young. My prayers and deepest sympathies are with her family right now as they try to come to terms with this tragedy. Also, a remembrance fund has been set up in Jordan's honor, if you feel so inclined to donate or leave a kind note to the family.
READ: "3 lessons from the farmer about faith" by Christine Hoover
When something horrible like this happens, I can't help but think that perhaps God wanted to send us a reminder about how short and fickle life can really be. Spring is a particularly dangerous time of year for farmers and ranchers.
In the thick of calving season, producers are often working alone to weigh and tag new calves, while avoiding trouble from protective mamas. The tractors and other equipment we use to feed hay, grind feed and plant our crops are heavy, quick and can be very unforgiving. ATVs are often driven on rough and steep terrain, making them easy to flip and crush us. We work in all weather conditions, and this time of year, the mud can make us slower and more susceptible to injuries.
The average age of the rancher is nearing 60 years, so many folks aren't as quick and agile as they once were, yet they continue to do the same laborious tasks they did in their 20s and 30s. We are often in a hurry to get one more thing done before the sun sets. During busy times, we work longer hours to get tasks accomplished, leading to fatigue and clumsiness. We work under great stress at times, which can cloud our judgment, and we push the limits often to a dangerous degree.
Accidents happen in the blink of an eye, and we must always stay diligent to avoid unnecessary risks, remember farm safety rules, choose to take the longer, slower route instead of the rushed and more dangerous one, tell our family and friends we love them often, and be forgiving of ourselves and the deadlines and expectations we impose on ourselves during busy, stressful times.
May Jordan find joy with our savior in heaven, and may her loved ones find peace and understanding on earth. The beef industry truly lost a great one this week, but her life and legacy will be one that is remembered for many years to come.
Please be safe out there and hug your loved ones tight.
The opinions of Amanda Radke are not necessarily those of beefmagazine.com or Penton Agriculture.
You might also like:
Photo Gallery: Get to know the 2016 Seedstock 100 operations
Experts say ranching done right improves the environment and wildlife habitat
5 tips to make bull buying easier
Calving Tips: Going To War On Calf Scours
Subscribe to Our Newsletters
BEEF Magazine is the source for beef production, management and market news.
You May Also Like
---