Bailey Ballou Claims World Auctioneer Crown
Bailey Ballou Claims World Auctioneer Crown
Oklahoma auctioneer Bailey Ballou takes the world auctioneering crown in his fourth attempt.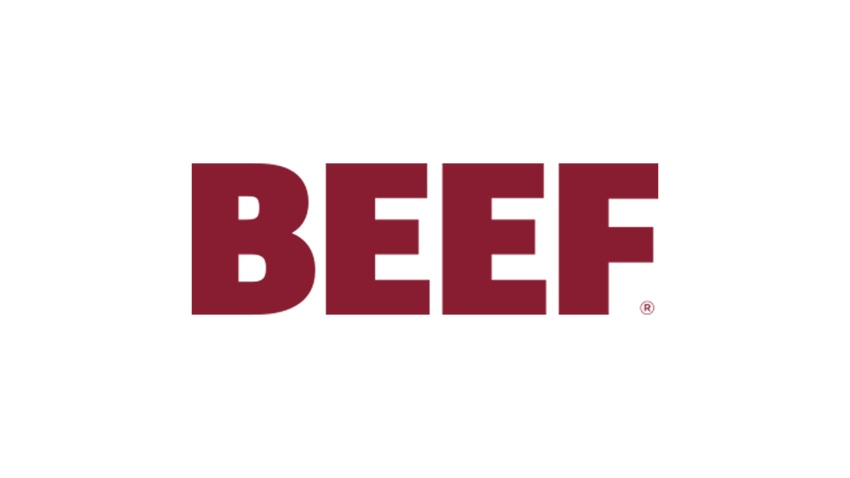 Bailey Ballou, a 32-year-old auctioneer born and raised on an Elgin, OK, dairy farm, proved to be the top practitioner of his craft on June 16. That's when he claimed the crown as the Livestock Marketing Association's (LMA) 2012 World Livestock Auctioneer Champion.
The setting was in Turlock, CA, where Ballou, the married father of two, bested a field of 33 competitors participating in the annual LMA contest. Ballou says the win was the culmination of a goal he set for himself when he first entered the profession.
Ballou says he attended livestock auctions as a child with his grandpa, and was enamored with the auction chant, which he would try to emulate. When he realized, as an adult, that he would like to make a career of the art of bid calling, he set out for auctioneering school in Missouri. That was in 2003.
Nine years later, he assumed the title of world champion on his fourth attempt, having competed previously in 2006, 2008 and 2010.
"This contest didn't inspire me to go to auctioneer school but it was certainly where I found a lot of inspiration. When I decided I was going to auctioneer school, I found the LMA website and listened to the past champions. And listening to their audios, I just fell in love with it. I loved their chant, and I gained a lot of respect for people I'd never met; but once I did meet them, it was like meeting a TV star for me.
"I wanted my name on that LMA list of past champions and I hope that someday people who are aspiring to becoming an auctioneer are clicking on me and listening to me," Ballou says.
In his acceptance speech, Ballou spoke of the auctioneers who took him under their wing and taught him the business. One early influence was 1974 world champion Ralph Wade, who let Ballou stay and work with him as he developed his abilities and world-class chant.
Ballou is married to his junior high sweetheart, Heather. As he travels across the U.S. and Canada this year as an ambassador for LMA and the livestock auction markets, he will be supported by her and their two children, Merrick, 5, and Brodey, 4.
"I just love it. I grew up on a dairy farm and I have a natural love for cattle and the industry. So being able to get back into that and auctioneering and being around cattle – that's just something I really have a passion for and enjoy," he says.
The competition consisted of 32 semi-finalists selected during four quarterfinals held during the year, as well as the International Auctioneer Champion, who is an automatic semi-finalist. Rod Burnett qualified as the champion from Canada.
The competition consists of auctioneering and an interview, with the auctioneering phase of the contest held during an actual sale. Contestants are judged on the clarity of their chant, vocal quality, their ability to catch bids and conduct the sale, and whether the judge would hire the auctioneer for their own livestock market. Following the semi-finals, 10 finalists were selected to return to the auction ring for the final round where they sold more lots of cattle, and were judged again on the same criteria.
Each semi-finalist also had an opportunity to display their knowledge of the livestock marketing business, and their ability to express that knowledge with clarity, in a judged interview session.
The contestants were asked three questions during the interview portion:
• Who is LMA and what do they stand for?
• Why is livestock handling so important to the market owners?
• Relate our industry and profession back to inner city kids.
Ballou says the interview was an "extremely important" factor in his win. "I tried to say as sharp as I could on industry issues in preparing for the contest. I really felt I had to set myself apart in the interview, because all these guys can really auctioneer. I thought that if I could make the top five in the interview, I would have a chance at the title. I just had to work on the things I could control and be prepared."
That's an everyday perspective for Ballou – work on what you can control and be prepared. But he says honor and integrity are the two biggest traits needed to succeed in his business. "You try to do the job the best you can do and do it honestly. It's so important that the people in the seats trust you, whether they are buying or selling. You have to be trusted. It's vital," he says.
Ballou was sponsored by Oklahoma National Stockyards, Inc., and Oklahoma City Livestock Exchange, both of Oklahoma City. As champion, Ballou gets use of a 2012 Silverado pickup for a year, as well as $5,000, a championship sculpture, Gist belt buckle, and a hand-tooled leather briefcase from LMA. In addition, he receives a world champion ring sponsored by Turlock Livestock Auction Yard, Inc.; the Golden Gavel Award sponsored by the World Wide College of Auctioneering; and a James Reid, Ltd. money clip sponsored by CattleUSA.com.
Reserve champion was Darren Carter, Ninety Six, SC; and runner-up was Brian Little of Wann, OK. Other finalists include: Tye Casey, Plymouth, IN; Dustin Focht, Stillwater, OK; Brennin Jack, Regina, Saskatchewan; Blaine Lotz, Edna, KS; Brandon Neely, Southside, AL; Paul Ramirez, Tucson, AZ; and Russele Sleep of Bedford, IA. Jack also claimed the 2012 Audrey K. Banks "Rookie of the Year" Award.
For more information, visit www.lmaweb.com.
Subscribe to Our Newsletters
BEEF Magazine is the source for beef production, management and market news.
You May Also Like
---