Beef Demand Holds Steady As Consumers Spend Less On Groceries
Beef Demand Holds Steady As Consumers Spend Less On Groceries
In spite of higher food prices, a recent survey indicates consumers are still willing to pay for beef.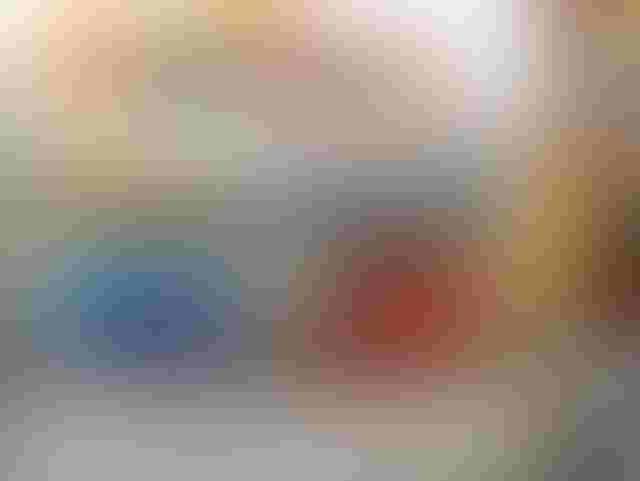 If a recent consumer survey by Oklahoma State University (OSU) is any indication, consumers remain steadfast in their desire to keep beef at the center of the plate.
The FooDS food demand survey indicates that willingness to pay increased for most meat products in April. FooDS is a monthly online survey conducted by OSU with a sample size of at least 1,000 individuals, weighted to match the U.S. population in age, gender, education and region of residence.
For April, consumers showed a 4.25% increase in willingness to pay for steak over March survey results, but a 2.57% decrease in willingness to pay for hamburger. Chicken breast saw a 2.4% increase in willingness to pay, pork chops rang up a 5.92% increase, deli ham showed a 10% increase, and chicken wings came in at 12.38%.
Those increases are in the face of reduced food expenditures. In April, food expenditures at the grocery averaged $91.68/week, down 3.82% from March. Meanwhile, $45.57/week was spent on food consumed away from home, down 6.35% from March. In addition, the survey reported:
• Consumers anticipate dining out less often and spending less money doing so.
• Consumers expect to see higher meat prices, especially for beef, in the coming weeks.
• Planned purchases for beef, pork and chicken are steady despite the increased price expectations.
Taste, safety, price and nutrition remain the most important values for consumers. Again in April, consumers reported that their main challenge was finding affordable food.
In addition to the standard survey questions, each survey asks several ad hoc questions. For April, one of the questions regarded consumer perceptions regarding growth promotants. The results show that, when given the facts, consumers are more willing to accept modern beef production techniques.
Interested in more beef news? Subscribe NOW to Cow-Calf Weekly for the latest industry research and news straight your inbox.
Participants were randomly allocated to one of three information groups or treatments.
• In the first no-info group, they were simply told, "About 90% of feedlot cattle are given added growth hormones to improve the rate of growth." And then, respondents were asked, "How concerned are you about the use of growth hormones in beef production?"
• For the second group, a text-only group, written text was added to convey relative risks of hormone use. Prior to being asked level of concern, subjects were told, "About 90% of feedlot cattle are given added growth hormones to improve the rate of growth. The added hormones add about 3 extra nanograms (ng) – an ng is equal to one billionth of a gram – to a 3-oz. serving of beef. For comparison purposes, the amount of estrogen that naturally occurs in 3 oz. of the following foods is: potatoes (225 ng), peas (340 ng), cabbage (2,000 ng), soybean oil (170,000 ng)."
• Finally, the third group, a visual+text group, was given the same written text but was also shown a visual illustration using M&M candies that were allocated to different jars taken from an online blog. Participants answered on a five-point scale (1 = very unconcerned; 5=very concerned). 
From the results, the survey authors concluded: "Information on relative risks caused a small but statistically significant reduction in the level of concern. The mean levels of concern, on the five-point scale, were 3.93, 3.71, and 3.66 for the no-info, text-only, and text+visual information groups, respectively. Without any information on relative risks, over 71% of respondents indicated they were either concerned or very concerned. Textual information reduced that frequency to 66%, and visual+text information further reduced the percentage of concerned respondents to 63.6%."
You Might Also Like:
80+ Photos Of Our Favorite Calves & Cowboys
Nevada Standoff Grows From Grazing Fees To Much More
Chicken Is Just A Carrier For The Taste Of The Special Sauce
Subscribe to Our Newsletters
BEEF Magazine is the source for beef production, management and market news.
You May Also Like
---