Beef demand results continue to be positive
Beef demand results continue to be positive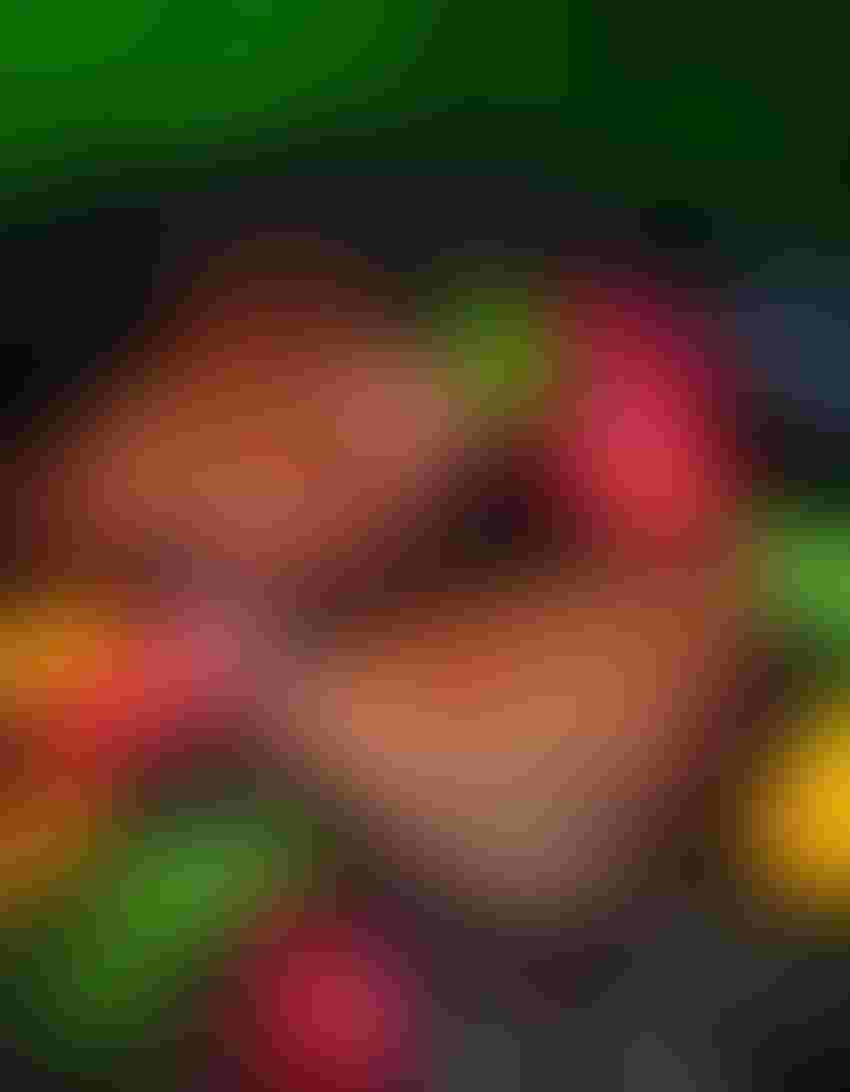 <p>Beef Checkoff photo</p>
It's true that the sparsest cattle numbers in decades fueled this year's steep climb to record cattle and beef prices. It's also true that less pork production this year (due to PEDV — porcine epidemic diarrhea virus) and less poultry production (due to fertility problems in the broiler sector) resulted in less price pressure on beef.
If you stop there, though, Glynn Tonsor, Kansas State University (KSU) agricultural economist, says you're missing a key point. That is that beef demand — true beef demand — has increased 16 of the last 17 quarters as measured by the quarterly All Fresh Beef Demand Index (AFBDI).
"Given the generally tight cattle and beef situation, cattle producers would be realizing historically high prices with a flat or stable beef demand environment. What is critical to appreciate is that this tight supply situation has been coupled with an extensive period of demand improvement," Tonsor explains.
Both the AFBDI and the Choice Retail Beef Demand Index were 3.9% higher year-over-year in the third quarter of this year. Though the two measures are often confused, Tonsor emphasizes per-capita consumption is different than demand.
Photo Gallery: Home Is Where You Hang Your Hat
At BEEF, we're proud to celebrate the ranching lifestyle. Enjoy 70+ photos from our readers that showcase their country home. Enjoy the gallery now.
"To better understand the AFBDI, note this third-quarter demand increase reflects per-capita consumption declining by 4.6%, and real [inflation-adjusted] prices increasing by 11.3% [$5.51/lb. nominal price]," Tonsor explains. "If real prices would have increased by 7.1%, then the AFBDI would have been unchanged from the third quarter of 2013. The fact that prices increased more than this 7.1% — a level at which no demand change is expected — signals that beef demand improved notably."
In other words, although beef consumption is declining due to tightening supplies, the fact is that consumers are paying more for available supplies than they would if true demand weren't increasing.
International consumers are exhibiting a similar resilience to increasing beef prices. Through September, U.S. beef export sales tallied more than $5 billion, the equivalent of $283.29/head of fed-cattle slaughter, according to the U.S. Meat Export Federation (USMEF).
"These are impressive results, especially given the headwinds we faced in September — including a very strong U.S. dollar, a significant decline in beef production and our first full month of dealing with Russia's retaliatory import ban," says Philip Seng, USMEF president and CEO. "It was just three years ago that U.S. pork and beef exports eclipsed the $5 billion mark for the first time in an entire calendar year. So it's very gratifying to see our industry reach these mileposts by the end of the third quarter."
Subscribe now to Cow-Calf Weekly to get the latest industry research and information in your inbox every Friday!
During a November media call, Joel Haggard, USMEF senior vice president for the Asia-Pacific region, explained, "U.S. beef exports have done remarkably well despite very high beef prices, the strong dollar and low European pork prices. Incredible beef demand growth continues."
U.S. beef exports to Mexico — one of the largest U.S. trading partners — were 19% higher in volume through August compared to the previous year. Chad Russell, USMEF regional director for Mexico, Central America and the Dominican Republic, says this double-digit growth is even more remarkable when considering high U.S. prices, a significant devaluation in the Mexican peso, and higher taxes imposed on Mexican citizens this year.
Even in Europe, where the U.S. has battled market access for years, a segment of consumers wants U.S. beef exclusively.
"It is remarkable to see how demand for U.S. beef has remained so robust in Europe despite the ever-increasing cost," says John Brook, USMEF regional director for Europe, Russia and the Middle East. He adds, "It's not just the increase in absolute cost, but the premium paid for U.S. beef. It's the consistency of quality that has made the market so successful."
Beef and pork exports — a combined export value of $10.2 billion from January through September — are a key component of the record-large U.S. agricultural exports this year. According to USDA, U.S. ag exports for the 2014 fiscal year are a record $152.5 billion, up from last year's record of $141 billion.
You might also like:
What's The Best Breeding Weight For Beef Heifers?
5 Steps To Winterize The Ranch
Billionaire Aims To Make Florida The U.S. Grass-Fed Beef Capital
Burke Teichert: Beef Cow Reproduction; What, How, Why
8 Apps For Ranchers Recommended By Ranchers
What Do The Results Of The 2014 BEEF Efficiency & Profitability Contest Teach Us?
Is This The Year To Over-Winter Cull Cows?
Subscribe to Our Newsletters
BEEF Magazine is the source for beef production, management and market news.
You May Also Like
---