Beef Industry Must Expand Digital Marketing to Reach Young Consumers
Beef Industry Must Expand Digital Marketing to Reach Young Consumers
To help reach young meal planners, a new advertising campaign includes posting beef preparation ads on Facebook and other social media.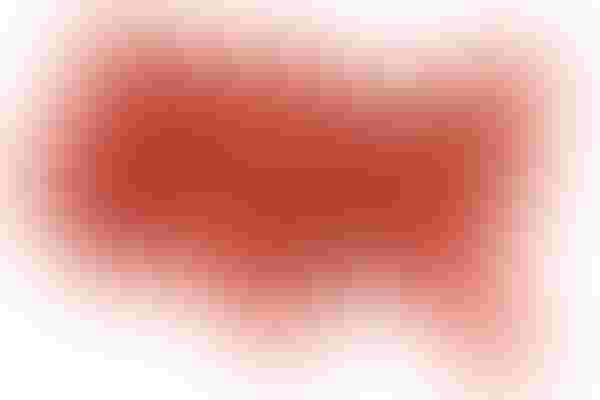 The beef industry must help millennials move from burgers to ribeyes when they reach 25 if it hopes to capture the enormous market that will soon equal Baby Boomers in buying power.
That message from Michelle Peterson Murray, consumer influence leader for the National Cattlemen's Beef Association (NCBA), should alert beef producers in every phase of production. Millennials are consumers born from the early 1980s to the early '00s, and they are making decisions now that will impact their lifetime food buying habits, she says.
Murray is part of an NCBA team aimed at hitting key consumer targets with information on beef nutrition and its place in their desire for healthy food choices for their families. At the same time, beef's sustainability, the humane treatment of cattle and environmental impact of beef production and processing will also help determine whether consumers choose beef over other proteins.
"We are working to strengthen beef's worth," Murray says, noting that the industry is heavily "grounded in science and research. We need to engage and share what we learn."
Through beef checkoff-funded programs, NCBA is spreading beef's message via smartphones, tablets, laptops and other cyber devices. Murray says those are essentials to millennials, and even toddlers, most of whom develop a "digital shadow" as early as two years of age.
"Millennials will outspend baby boomers [born 1946-1964] in five years," she says. "They are your (producers-feeders) next consumers." However, research shows 74% of millennials prefer to serve chicken to their kids and only 18% prefer beef, Murray says, and "we want them to feel like a hero for their families when choosing beef."
NCBA is using digital media to hopefully guide millennials and other consumers when they face the 4:30 p.m. dilemma – what to serve for dinner. "Only 50% know what they will have for dinner at 4:30," Murray says. "So the 4:30-crunch is a major issue. Now, 50% will choose chicken. Many want to serve lean beef, but don't know how to prepare it."
Subscribe now to Cow-Calf Weekly to get the latest industry research and information in your inbox every Friday!
To help reach young meal planners, NCBA's new advertising campaign includes the posting of beef preparation ads on Facebook and other social media. The ads suggest a recipe, then walk consumers through its preparation.
"We know that 86% of consumers know the 'Beef, It's What for Dinner' slogan," Murray says. "That remains paramount in our beef promotion … And we know millennials want things healthier and easier. We're presenting our message digitally (through mediums they use the most)."
Cattle care and sustainability are important issues
The digital age sometimes catches cattlemen off guard when a single incidence of animal cruelty emerges. Unknowing consumers can get the wrong impression, when animal rights groups like HSUS stir the pot.
"Surveys show that 45% of millennials want to know how cattle are raised," Murray says, adding that the digital explosion can also be used to help educate consumers on the sustainability of beef production.
Many on the ranch or at the feedyard define "sustainability" as the ability to remain in business for one more year. However, the concept of sustainability for beef must stretch beyond the on-farm balance sheet in order to meet the demands of consumers, says Kim Stackhouse, NCBA director of sustainable research.
She says sustainability can be broadly defined as a combination of financial, environmental and social aspects of beef production, with the goal of finding an equitable balance amongst the three.
She says the beef industry has enhanced its sustainable performance by 5% the past five years. This has been accomplished by using 2% less energy in beef production, reducing greenhouse gas emissions by 2%, reducing water emissions by 10% and water usage by 3%, and reducing occupational illness by a whopping 32%, Stackhouse says.
"Beef is perceived as the highest impact food (in environmental terms), but the reality is the U.S. beef industry is working hard to improve our sustainability through research, investment and commitment to animal welfare and environmental stewardship" she says. She adds that surveys show 63% of consumers consider beef as a sustainable product and "40% of consumers want to hear more about beef."
Big fast food has sustainability in mind. Wayne Morgan, president of the meat group for Golden State Foods, a major supplier of beef and other foods to McDonald's, says the fast food giant is a stickler for information on "key performance indicators (KPIs)." That involves KPI information on water usage, utility performance and the amount of waste involved.
"McDonald's evaluates its suppliers every two years. It wants to be a good citizen, but it needs a long-term supply," Morgan says. "You (producers and feeders) need to participate in that discussion."
Tom McDonald (not connected with McDonald's restaurants), JBS Five Rivers Cattle Feeding vice president of environmental affairs, tells BEEF there is no simple, "one-size-fits-all" approach to sustainability for America's cattle producers and feeders.
Each farmer, rancher or feedlot operator must balance environmental, social and financial criteria in a manner that makes sense for their individual operation in order to ensure its long-term viability, McDonald says. 
"Increasingly, end consumers are interested in where their food comes from and how it was raised," he says. "Given the complexity of the U.S. beef supply chain – 800,000 independent producers and 70,000 independent feedlots – it's not a simple task to trace and document every production practice that occurs during an animal's life.
"However, our industry recognizes that our long-term sustainability is predicated on transparency and providing consumers with the information they need to make the decision to purchase beef."        
McDonald says all segments of the industry – from producers, to processors to retail stores and restaurants – "are working together to define what sustainability means for beef, how we can continue to improve the sustainability of our shared supply chain and how we communicate the great story and legacy of American beef to consumers."
Larry Stalcup is an Amarillo, TX-based freelance writer.
You might also like:
Breathtaking Photos Of Winter On The Ranch
10 Predictions For 2014 That You Can Take To The Bank
Enjoy A Laugh -- 40+ Rubes Cattle Cartoons
Experience Winter Wonderland On The Ranch
Subscribe to Our Newsletters
BEEF Magazine is the source for beef production, management and market news.
You May Also Like
---