Beef Markets Face International Headwinds
Beef Markets Face International Headwinds
Though still positive, U.S. beef exports face increasing challenges this year.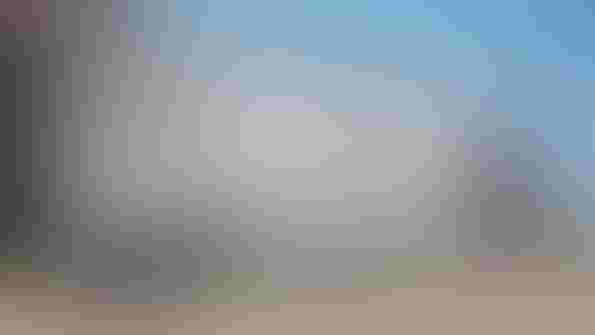 "The year ahead will offer no shortage of challenges to red meat exports, which will require our industry to be creative and aggressive," says Philip Seng, president and CEO of the U.S. Meat Export Federation (USMEF). "On the beef side, we are still dealing with market access barriers in Saudi Arabia and significant obstacles in Russia, but there are signs for optimism in the months ahead with expanded beef access to Japan and Hong Kong that will provide a boost."
Seng notes that for the first month of 2013, beef exports were 3.2% less than a year earlier, though beef export value was 9.3% higher. That's how 2012 trended: less volume but higher prices ratcheting up the value.
The Russian obstacle Seng mentions has to do with that nation's December demand that U.S. beef and pork imports be verified free of beta agonists used in U.S. hog and cattle feeding.
A Closer Look:  U.S. Beef Exports Dip Slightly
China also notified USDA that it plans to implement new enforcement measures for its zero-tolerance policy for ractopamine (one beta agonist) residues in U.S. pork imports.
USMEF estimates the loss of the Russian export market to be equivalent to $15/head for cattle and $4 for hogs. Though China remains closed to U.S. beef imports, it accounted for 16% of all U.S. pork exports last year, according to USMEF. Any pork that can't find a home internationally remains in the domestic market, adding pressure to beef prices.
Derrell Peel, Oklahoma State University Extension livestock marketing specialist, also pointed out last week that Mexico – the third-largest U.S. beef export customer last year – is trending away from beef consumption toward other meats. He says beef exports to Mexico have declined every year since 2008, while U.S. pork and poultry exports to that nation have increased significantly.
"The decrease in U.S. beef exports to Mexico seems to be part of a bigger issue of stagnant or declining beef consumption in Mexico…," he says.
You might also like:
Long-Term Weather Outlook: Cinch Up
Cattle Market Weekly Audio Report for Saturday, March 23, 2013
2013 Setting Up For Higher Cattle Prices
Subscribe to Our Newsletters
BEEF Magazine is the source for beef production, management and market news.
You May Also Like
---