Beef promotion efforts target families this fall
Beef promotion efforts target families this fall
The Kansas Beef Council and the Beef Checkoff roll out marketing efforts to reach consumers.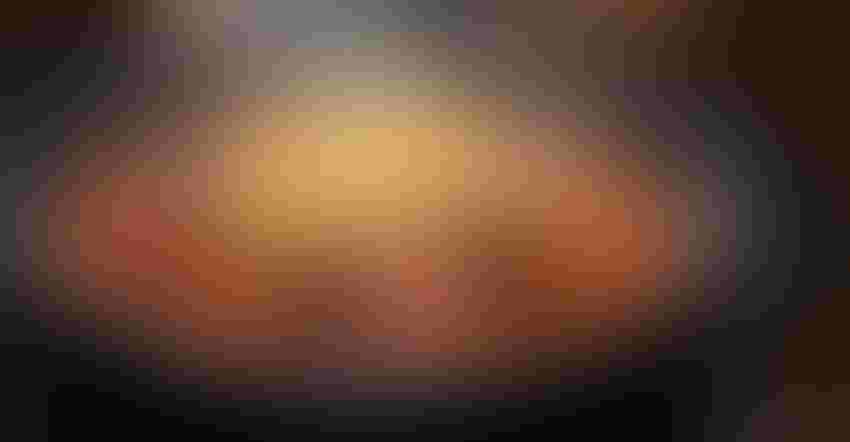 FALL FLAVORS: The Kansas Beef Council and the Beef Checkoff are rolling out marketing efforts to reach consumers this fall. From a website helping families make suppertime easier during fall activities, to tailgating at Kansas State University football games and more, consumers will be introduced to beef's convenience and nutritional messages.
ffennema/Getty images
Is there anything more symbolic of fall than a pot of chili simmering on the stove? How about a beef roast in the slow cooker, waiting for your family to return from those sports practices and school events?
Fall is an excellent time for the Kansas Beef Council and the Beef Checkoff to reach out to consumers with beef's messages of convenience and wholesome nutrition for growing families.
Back-to-school recipe campaign
School is back in session, and with that come sports and other extracurricular activities, creating a fast-paced schedule that can make even the simplest of dinners seem daunting. To help families navigate this busy season and choose beef as their go-to protein, the Kansas Beef Council (KBC) has compiled a list of 27 recipes perfect for hectic weeknights and discerning taste buds. The "Beef. It's What's for Dinner." recipes have big flavor and nutrition, but require little prep time. Recipes include lasagna, pot roast and BBQ mango short ribs.
The checkoff-funded back-to-school campaign is being promoted on the digital platforms commonly frequented by parents with school-aged children, such as Instagram, Facebook and Pinterest. Advertisements began in early August, and they've already sent thousands of consumers to kansasbeef.org/in-the-home/back-to-school-recipes.
Tailgate promotion
Sure, you can have a tailgate with chicken wings or pulled pork, but if you're tailgating at Kansas State University football games this fall, it might be beneficial to use beef as your main dish.
The KBC is now the official tailgate sponsor of K-State athletics. As part of the promotion, K-State athletics and KBC will showcase beef's versatility and flavor to a dedicated and loyal fan base this football season.
Prior to each home football game, a select group of Kansas beef producers and representatives of K-State athletics will be touring the parking lot of Bill Snyder Family Stadium, looking for great-tasting beef dishes and handing out KBC and K-State promotional materials. The winning recipe chosen by the group will be featured on the stadium screens during the game, and a gift card will be presented to the grill master. Prior to the final regular-season game, an overall champion will be selected from previous tailgate recipe winners to receive executive suite tickets for the Nov. 26 Sunflower Showdown rivalry game against the University of Kansas Jayhawks.
In addition, beef will be featured in ads during the in-game radio show and the "Coach Klieman Radio Show," hosted by Chris Klieman. K-State head Football Coach Chris Klieman and airing each week this season. K-State athletics also will promote Kansas beef through social media, a newsletter and other K-State properties.
Start your engines
As you look forward to the 2023 calendar, be sure to hold Feb. 18 for a watch party with your friends.
For the third year in a row, the Daytona International Speedway will partner with "Beef. It's What's For Dinner." to sponsor the 42nd season-opening race for the NASCAR Xfinity Series, the "Beef. It's What's for Dinner. 300." The race kicks off the race season, the day before the 65th annual Daytona 500.
"The partnership we have with the Beef Checkoff and NCBA [National Cattlemen's Beef Association] is unique to our sport, and our fans love it," said Frank Kelleher, Daytona International Speedway president. "The race has given beef farmers and ranchers the perfect platform to reach consumers and tell the tasty story of beef. We have had two incredible "'Beef. It's What's For Dinner.' 300" events, and again can't wait to smell beef on the grills of our campers in February."
The fan-favorite Daytona Speedweeks, presented by AdventHealth, kicks off with the Bluegreen Vacations Duel followed by the "Beef. It's What's For Dinner. 300" and the Daytona 500. Fans of all ages from across the country will gather to tailgate and fire up their grills, as the drivers start their engines. From the love for race day tailgating to a shared sense of legacy, NASCAR and beef have always gone hand in hand.
"We're honored to be back for a third year and once again sponsor the "'Beef. It's What's For Dinner. 300' "on behalf of beef farmers and ranchers," said Clark Price, Federation Division vice chair for the NCBA. "What better way to celebrate beef as a race-day food favorite than at one of the most famous racetracks in the country?"
In addition to the race name, the "Beef. It's What's For Dinner." brand and logo will appear throughout Daytona International Speedway as well as on the winner's trophy and in victory lane. For race fans and beef fans not attending the race, beef will be promoted on national radio ads and through additional promotional support provided through NCBA's Beef Checkoff-funded work.  
Fans can stay get all of the race day-related news and tailgating recipes at beefitswhatsfordinner.com, or by following Daytona International Speedway.
The Kansas Beef Council, Kansas Livestock Association, Beef Checkoff, and National Cattlemen's Beef Association contributed to this article.
Subscribe to Our Newsletters
BEEF Magazine is the source for beef production, management and market news.
You May Also Like
---