BEEF, TAMU & Merial Team Up For New Interactive Contest
BEEF, TAMU & Merial Team Up For New Interactive Contest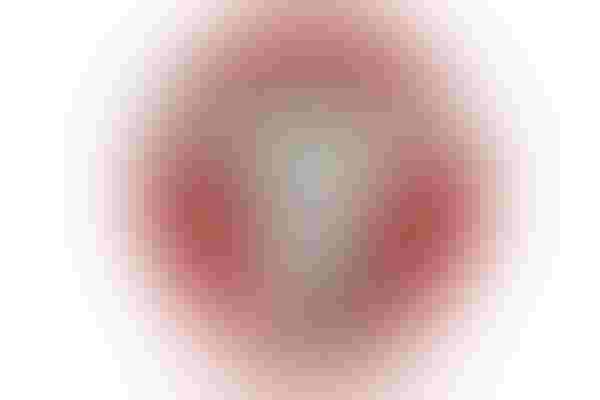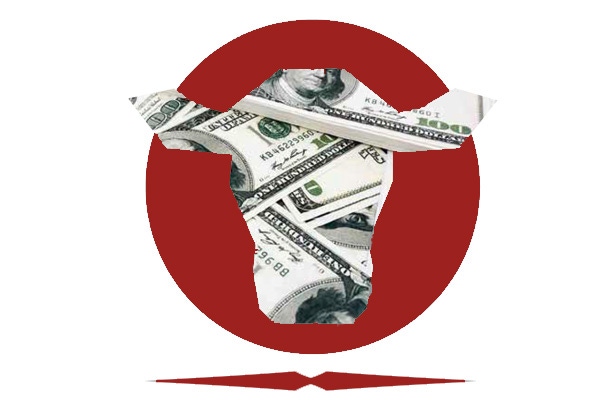 Weight and carcass quality grade have been traits long valued by beef producers for making selection decisions with an eye toward optimizing the profitability of their cattle. But there's a relatively new concept that's gaining attention called residual feed intake (RFI), which is a measure of an individual animal's efficiency in getting to those desired end points.
Here's the concept: Two animals can produce a Choice, Yield Grade 2 carcass, but one of them might do it much more efficiently than the other. That means that the more-efficient (low RFI) animal produces the desired meat yield and quality on less feed (thus at less cost) than the animal with a higher RFI. This is the Holy Grail of beef cattle performance.
Consulting nutritionist Kenneth Eng describes the promise of RFI this way in his memoir, "Started Out Small & Just Got Lucky," which debuts this month:
"I believe the most important research breakthrough of the decade has been the advent of the RFI system for measuring feed efficiency. The ability to directly measure feed efficiency is a breakthrough because previously many assumed that high-consumption and high-gain animals were also the most efficient. The RFI system punches holes in that theory."
New technologies, such as the GrowSafe SystemTM, allow the measurement of individual animals' feed intake and feeding behavior. That GrowSafe system was an integral part in the building of an exclusive reader contest in BEEF magazine developed by Texas A&M University (TAMU) faculty and is sponsored by Merial.
The contest is designed to help cattle producers better understand the relationship between cattle efficiency and profitability, and an important facet of the exercise will deal with the role of RFI. Led by Dan Hale, TAMU professor and Extension meat specialist, and Gordon Carstens, TAMU professor of animal nutrition, the contest presents six steers with a high RFI (inefficient) and six steers with a low RFI (efficient) for readers' evaluation.
Photos and videos of these 12 steers are available for viewing in a gallery on beefmagazine.com. Readers can use these photos and videos, along with data on each of the 12 animals (also posted on the website) to make their choices.

Can You Tell Profit When You See It?
Enter our 2014 BEEF Efficiency & Profit Contest here & you could win $1,000 cash (individual) or $5,000 in Merial product (feedlot group). Enter here!
The aim of this 12-steer exercise is to demonstrate the importance of feed efficiency on the profitability of a cattle enterprise, as well as the role of other economically relevant traits such as performance and carcass quality on profitability. In addition, readers will learn about the importance of obtaining data on their cattle to help them make genetic and management changes in their herd and improve their bottom line.
Are you interested in entering the contest to vie for a total of $7,000 in prizes being awarded in three categories – youth, adult and feedyard team? Just go to the entry form, read the overview, study the photo, video and data on each steer, do your calculations, and fill out the entry form on the website. All entries are electronic and will be accepted until midnight on Oct. 20.
Also on the website are several instructional videos:
In the November issue of BEEF, we'll present the actual results and discuss the lessons of the exercise. Then, in the December issue, we'll announce the prize winners in three categories.
It's a unique contest that offers big monetary rewards to a select and lucky few, but some great educational lessons on efficiency and profitability for all participants.
Good luck.
Other trending BEEF headlines:
How Drones May Change Food Production From Pasture To Plate
Why Is Death Loss Increasing In Heavier Beef Cattle?
Readers Share Their Favorite State Fair Memories
5 Must-Read Headlines: Consumers Stay Committed To Beef, PLUS: Record Keeping On Your Smartphone & More
Photo Gallery: 10 New Farm Trucks To Consider For 2014
Why The Movie Noah Upset This Rancher
Subscribe to Our Newsletters
BEEF Magazine is the source for beef production, management and market news.
You May Also Like
---