Breaking it down: Why the Japanese tariff increase happened and why it matters
Breaking it down: Why the Japanese tariff increase happened and why it matters
You've likely heard about the dramatic duty increase on beef exported to Japan. USMEF breaks down why it happened, when it happened last, how it will impact U.S beef producers and what can be done to prevent it in the future.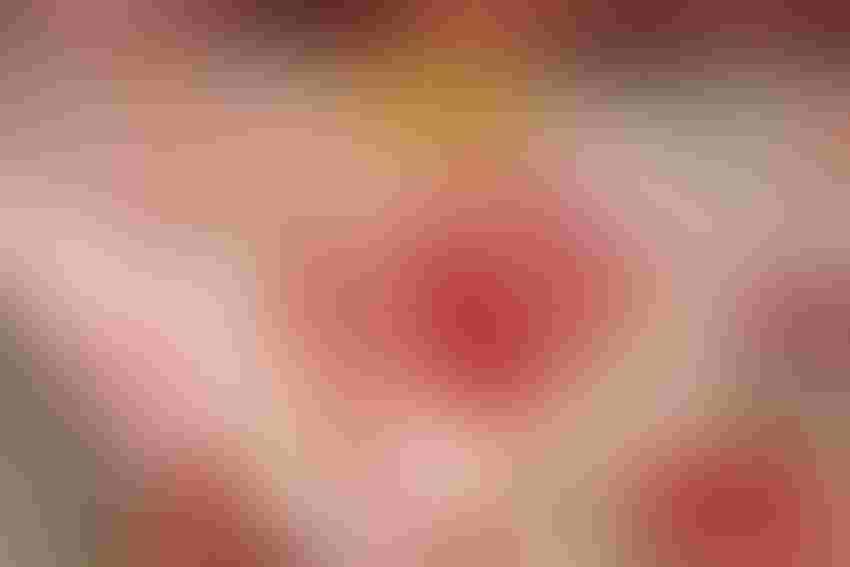 Photo by Koichi Kamoshida/Getty Images
U.S. beef exports to Japan have been very successful in 2017, especially in the higher-value chilled category. But even with chilled U.S. exports expanding at such a rapid pace—through May, chilled volume was up 45% from a year ago to 58,000 metric tons (mt), valued at $414 million (up 42%)—the Japanese market still has a strong need for frozen imported beef.  
The first quarter of Japan's fiscal year (April-June) saw substantial year-over-year growth in its frozen beef imports, triggering Japan's frozen beef safeguard. This happens when imports exceed the year-ago level by more than 17%, and by the slimmest of margins—just 113 mt—this threshold was crossed.
Now Japan's already-lofty 38.5% duty on imports of frozen beef increases to 50% for the remaining eight months of the fiscal year, through March 31, 2018. The higher rate applies only to imports from countries that do not have a trade agreement with Japan. Among major suppliers, this includes the U.S., Canada and New Zealand.
Australian beef will not be affected by the triggering of the safeguard, due to the Japan-Australia Economic Partnership Agreement (JAEPA), which took effect in 2015 and includes a separate annual safeguard that is based solely on imports from Australia. The current JAEPA duty rate of 27.2% will remain in effect until the end of the current fiscal year, when it is due for another decrease. In-quota imports from Mexico—which also has a trade agreement with Japan—will remain at 30.8%.
Background on the frozen beef safeguard
Japan's safeguard dates back to the WTO Uruguay Round in 1994, and has not been triggered since 1996 (a separate safeguard for chilled beef imports was last triggered in 2003). On more than one occasion, Japan's safeguards for frozen and chilled beef have created anxiety for Japanese importers and U.S. exporters alike, causing port clearances to slow and creating logistical bottlenecks near the end of a quarter.
Because of the trade disruptions and associated damage to long-standing business relationships when safeguards are triggered, the United States has sought to eliminate them—or at least reduce their impact—through free trade agreements. For example, the Trans-Pacific Partnership (TPP), which was strongly supported by the U.S. beef industry, would have reduced the likelihood of the beef safeguard being triggered and softened the impact through lower duty rate increases. TPP also would have set the duty rates on beef imports from any participating country at the same level, with the rate for all TPP suppliers dropping to 9% over 15 years.
One of the frustrations with Japan's beef safeguards is that the Japanese beef industry has gone through fundamental changes since the mid-1990s and is no longer nearly as vulnerable to lower-priced imports as it was at the time the safeguard provision was negotiated.
What is the potential impact of the snapback duty?
The safeguards aren't needed to bolster Japan's cattle producers, so they essentially just add costs to imported beef and place U.S. beef at an even greater disadvantage compared with Australian product.
Japanese consumers are essentially stuck with a large tax increase on a product they clearly want and enjoy. But, especially in the short run, this added cost will be shared among U.S. exporters, Japanese importers and their downstream customers. Some Japanese end users may shift to Australian beef to capitalize on the huge duty advantage, but Australia can't supply the volume of short plate necessary to offset the upward pressure on prices.
One segment of the Japanese foodservice industry hit especially hard by the triggering of the safeguard is gyudon beef bowl restaurants. These establishments rely heavily on U.S. short plate as the primary ingredient for their tremendously popular and budget-priced lunch dishes, and they endured a major setback when U.S. beef was absent from the market due to BSE.
This sector has recently enjoyed robust growth due to greater availability of U.S. beef and strong consumer demand, but it now faces tough decisions about whether to increase menu prices and how to procure enough beef to maintain sales.
Can Japanese buyers shift to chilled beef?
Some can, and likely will. But chilled beef does not work for every customer due to the higher product and shipping costs, which could offset the lower duty. And if the higher frozen duty rate causes a shift toward chilled imports, this increases the possibility that the chilled beef safeguard could be triggered later in the fiscal year. The chilled safeguard operates on pre-BSE 2002/03 import levels and is not currently at risk of triggering. But this could change later in the year, if there is a shift toward chilled imports.
What can be done to resolve this issue?
The Japanese government's decision to trigger the safeguard raises the question of what can be done to reduce the chances of this happening again in the future. As noted above, TPP would have addressed this issue. But with the fate of TPP now in doubt, it is a strategic priority of the beef industry that the U.S. and Japanese governments find ways to modify the current safeguard mechanism so that it is less disruptive to the U.S. industry and our Japanese customers.
Additional facts on U.S. beef exports to Japan:
·      Japan is the largest export market for U.S. beef, with exports through May totaling 123,291 mt (up 28% year-over-year) valued at $731.4 million (up 32%).
·      Of the chilled and frozen U.S. beef exported to Japan through May of this year, 56% was chilled and 44% was frozen. On a value basis, 71% was chilled and 29% was frozen. 
·      The U.S. is now the largest supplier of chilled beef to Japan, with imports through June totaling 64,365 mt, up 47% from last year. With imports from Australia dropping 5% (to 55,715 mt), U.S. market share is now 51%.
·      The U.S. is the second-largest (to Australia) supplier of frozen beef to Japan, with imports through June totaling 51,332 mt (up 20%) and U.S. market share at 34%. Imports from Australia totaled 81,611 mt during the same period, up 15%.
Seng is president and CEO of the U.S. Meat Export Federation
Subscribe to Our Newsletters
BEEF Magazine is the source for beef production, management and market news.
You May Also Like
---