Burger King & GRSB backtrack on flopped Cows Menu project
Burger King & GRSB backtrack on flopped Cows Menu project
Burger King's viral Cows Menu music video creates an uproar. The fast food giant issues an apology.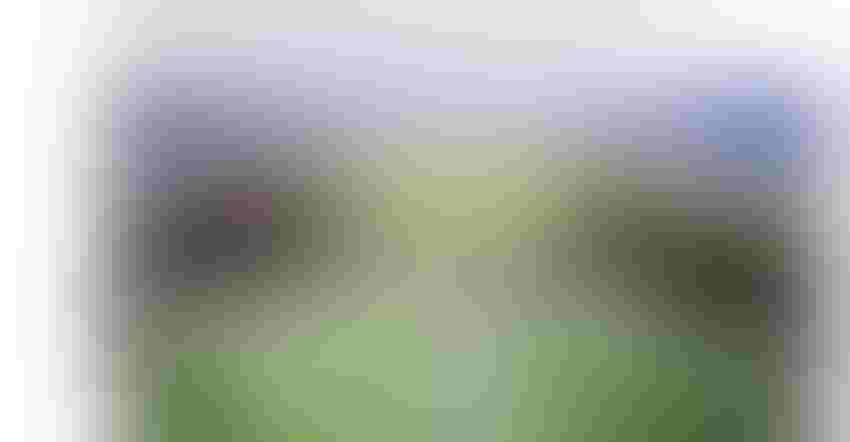 Remember the uproar from a few weeks ago when Burger King came out with its new Cows Menu campaign, encouraging ranchers to plant lemongrass to reduce greenhouse gas emissions from beef cattle?
In case you missed it, watch this interview of the leading organizations and experts involved in this project.
While the research on the benefits of lemongrass may be valid or worth exploring, the coinciding music video that depicted a young child wearing a gas mask surrounded by cattle and gassy fumes created quite the stir in the agricultural community.
And one had to wonder, what the heck was Burger King, along with the company's collaborate partners including the Global Roundtable for Sustainable Beef (GRSB) and Cargill, thinking?
After some major pushback, it looks like the company is backtracking on its initial campaign.
In a letter from Burger King and GRSB, we learn more about the study and the inconclusive results on lemongrass itself.
Fernando Machado, Restaurant Brands International global chief marketing officer, writes, "In launching this initiative, one of the most important things has always been that the findings be and remain open source. Why? Because it makes no sense to not share important findings that we believe can benefit both our industry and the planet.
"One such learning that we've come across is that not all lemongrass is created equal. When we replicated the Mexico study at UC Davis, the emission reduction was not statistically significant, so we decided to continue our partnership with a second research study and increased sample size.
"However, that test was extremely valuable in helping us measure the impact of various lemongrass varieties and narrow down the specifications to be used as a proposed additive in cow diets. The Burger King brand will continue to partner with UC Davis to learn and expand on the results."
I'm not against innovative research, but it's curious why the company would push forward with a marketing narrative that described lemongrass as the silver bullet to reduce greenhouse gas emissions.
Machado adds, "The Burger King brand has a playful, fun, self-deprecating tone of voice that some might say is a bit out there. That's one of the things our fans love about us. The brand doesn't take life too seriously and is always very playful. Our intention is never to offend anyone.
"However, we have received feedback from the producer community on their portrayal in certain elements and the fact that we made light of a serious topic by highlighting farts as a key message."
Burger King says they've made adjustments to the video, and that their true intention was to celebrate the sustainability efforts of farmers and ranchers.
Machado adds, "Regarding the farts, we understand that cows have complex digestive systems and as they digest their feed, they release significant quantities of methane mainly through burps and not farts. We took creative liberties in the creation of our film. We now understand how this can mislead some guests and have adjusted some of our marketing materials accordingly to downplay farts and have a more serious tone."
The letter ended with, "Most importantly though, our Cows Menu project is so much more than just this music video. The Burger King brand is committed to the simple principle of doing what's right. As one of the largest quick service restaurant companies in the world, we have both the responsibility and opportunity to advance the issue of beef sustainability in the food service industry. Your partnership is deeply important to us. We appreciate and value farmers. We wouldn't have a business without them."
Burger King does get that last part right — as major beef customers, their brand was created around the iconic flame-grilled beef Whopper, which is supplied, of course, by the beef producers they beat up in this campaign.
In recent weeks, we've seen calls for producers to boycott this company. Now, I must say I really despise "cancel culture." We also must remember that without these retailers, we lose an opportunity to market our product. So it's essential to maintain relationships and ensure beef remains on the menu at all restaurant locations.
Yet, it's really frustrating to see these companies align themselves with products like Impossible Foods, whose CEO says the ranching community will be obsolete in 15 years. I wonder how that Impossible Whopper is selling these days anyway? So what's the best course of action? Boycott? Write letters? Call Burger King, Cargill and GRSB on their bull? That's really up to you.
I don't think there's a one-sized-fits-all approach to advocacy, and you've got to check your gut and do what you think is the best way to build consumer relationships, grow trust with our customers and create long-lasting, mutually beneficially relationships with companies that value our products and services.
This is your livelihood and your product being disparaged, and at the very least, we need to stop this madness about cow farts when it arises in popular culture. It's unfair, uncalled for, inaccurate and slander. It's wrong and it's a cheap shot against ranchers that leads to greater consumer confusion and guilt surrounding meat.
Now that I've got that off my chest, I may hit up Culver's or maybe Domino's. They really seem to love farmers and ranchers, and last I checked, they weren't trying to tell agriculturalists how to do their jobs. Instead of a boycott, I think I'll vote with my dollar and treat my family to supper at a retailer that loves beef and dairy producers and regularly shares its appreciation of what we do with their customers.
The opinions of Amanda Radke are not necessarily those of beefmagazine.com or Farm Progress.
Subscribe to Our Newsletters
BEEF Magazine is the source for beef production, management and market news.
You May Also Like
---