Buyer Beware
Buyer Beware
There is still money to be made in the fall cattle markets, but you might have to work harder for it.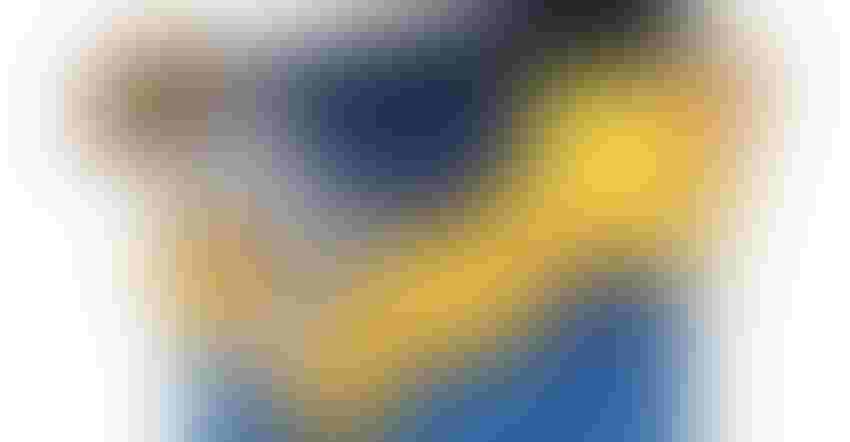 Last week the feeder run was just to light to make any kind of accurate analysis. This week was the opposite. We saw more feeders moving this week and it was a good week to market some stock. Auctions were 3 to 15 higher this week. There were also some hefty discounts as well.  These kinds of price relationships are a sell/buy marketer's dream
I always get a kick out of the chatter that takes place at sales and in today's world on social media. A big question on people's minds was if the rain early in the week had something to do with the market going up. So what if it did? Did you do anything with what the market was trying to give you this week? That is a better question to ask. 
There is also this discussion shaping up about what the calf numbers will look like going forward and how to position oneself for what may be coming. My thought is go ahead and fill out your March Madness bracket right now and see how accurate your guess is. And keep this in mind your odds of nailing that bracket are better than your odds of guessing the market.
That just underscores the beauty of sell/buy marketing. Sell/buy is a real time cash flow reckoning, that means it is the only method that tells us what we can do or can't do to prosper ourselves right now. This simple marketing skill can prosper a person more than any other skill.
There is another skill that must be learned that can help one to prosper and that is stockmanship. Most people think they are already good at this. I am almost certain they are not, based on what I see come through sale rings and what is posted on social media.
I get that the conditions are tough this year almost all of us are going through it. Here's the rub, not everyone is selling calves in rough condition or with bad eyes. I have also been hearing form people west of the Mississippi River that weaning is tough this year. One auctioneer even told me that the offering of slaughter cows he sold this week was the ugliest bunch he's ever auctioned off.
People watch what I am buying and I was asked this week about my risk tolerance. It's like this, I know I have to work at it to prevent a train wreck. I also know I have to work at it to clean up the train wreck.
Either way I am going to work at it, and it is much cheaper and rewarding to work at preventing the train wreck. If we are not willing to work at giving our animals what they require, why the heck do we think we deserve to make any money on them?
There has been an over abundance of restart cattle in the offerings every week this fall. If these cattle are not screwed up beyond the point of being able to do something with them a person with patience and skill can get them going again and straightened out and make some good money doing it.
It is usually a buyer beware business. You get what you see and you get what you don't see.  As a buyer we are prepared for this. Another thing we have been seeing is that it has also become a seller beware deal. Some people have tried their hand at weaning and straightening out some cattle, only to mess it up something fierce. They have tried to dump these animals and the sale barns have turned the trucks around and sent them back to where they came from.
We have been misled for ages about weaning weights. That has been a reoccurring theme on here over the years and this week really underscored what I've written in the past. Discounts for unweaned cattle were up to $30! The bigger the bawler the bigger the discount. 
While we have been conditioned to think it is cool to wean a 700 plus pound animal, it is not cool to leave over $200 per head on the table as a result of it. I saw bawling calves 250 pounds lighter bring $90 per head less. There were weaned cattle that were 150 pounds lighter that brought more. Weaning all these extra pounds is only subsidizing the buyer, and we do appreciate it.
Here's the rub. These heavy bawlers need to be discounted heavily because they are extremely hard to wean and not many people know how to handle them. Just look at the money someone with superior stockmanship skills can make.
Another thing that makes me almost certain a lot of people have poor stockmanship skill is the gimmicks that are offered for sale to make weaning "stress free." The local feed salesman has even confessed to me that this time of year they sell tons of drugs every day.
I have even heard some people say that with the new rebates on some drugs, it is now cheap enough to give it to them upon arrival and not have to worry about them. Marketing these kinds of "tools" to us is what I call the siphon hose portion of the industry. It has one objective, and that is to separate us from our money. This siphon hose segment only exists because there is a perceived need.
While these programs appear to work for the person implementing them we must be aware of what happens when our cattle get to our customer. Many times we hear stories about these program cattle falling apart.
Life gets tough when you go through withdrawal. The customer's yard is not rehab and should not become rehab. When this happens your cattle gain a different reputation than you think.
This week feeder bulls were discounted up to $20. Locally we are seeing a bigger increase in feeder bulls every year. I can only guess that is due to some producers getting older, some are working full time off the farm and don't bother, and the final thought is some people don't have the facilities or skill to change them. This is just another way having the ability to handle a certain type of animal can help someone prosper them self
This week buyers showed their appreciation for load lots by paying a premium for them. They also paid a $10 premium for replacement quality heifers.
In the plains states the Value of Gain(VOG) covered the Cost of Gain (COG).  Even better than that is the heavier weight feeders have the highest VOG in the spectrum. Right now we are certainly in the weight gain business. It was not uncommon to see VOG of over $2 on cattle weighing over 600 pounds.
In calculating the VOG from some auctions I found some that were almost $4! With the rising cost of inputs this dynamic is long overdue. Couple that with the discounts and being able to handle some riskier cattle and someone stands to make a lot of money right now. Fall is just an awesome time of year.
We need to be careful not to make the cattle to big, if we are serious about making some money. There were a lot of 10 weight cattle this week that brought less dollars per head than nine weights. These ten weight cattle were a great buy back against fats.
In the south and the east VOG was all over the board. It was not as high there and in many cases was lower than COG. Steers in those states had a much more favorable VOG. Even with the price of fuel going up again the spread was more than enough to make these under-valued to plains markets.
Last week I mentioned I will be speaking at the Missouri Livestock Symposium.  I forgot to include a link.  https://missourilivestock.com/beef
There's been quite a few people ask what atypical day is like in my life so I have been posting pictures daily to our Facebook page.  https://www.facebook.com/profile.php?id=100068903720827
 
Subscribe to Our Newsletters
BEEF Magazine is the source for beef production, management and market news.
You May Also Like
---