Calf and feeder prices grow more price sensitive
Calf and feeder prices grow more price sensitive
The relationship between corn, calves, feeder and fed cattle is fairly straightforward, assuming all else is equal.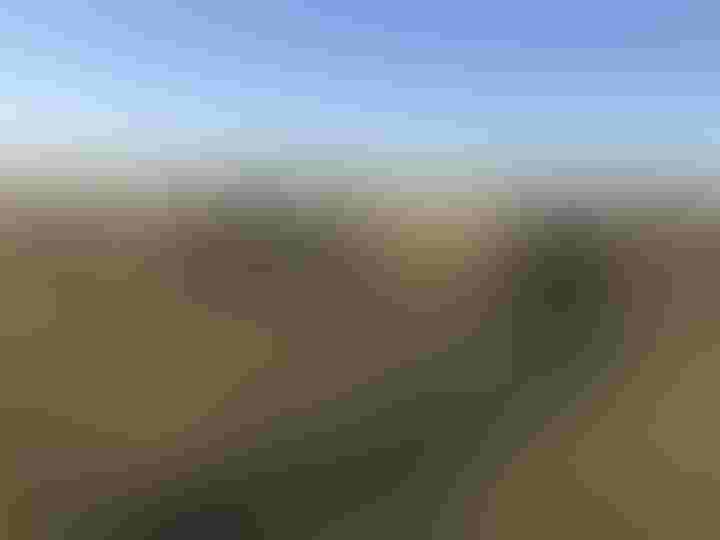 The notion that lower corn prices and higher fed cattle values support the worth of calves and feeder cattle is nothing new. Different over time, according to research from Kansas State University (KSU) is the sensitivity of calf and yearling prices to the value of corn and fed cattle.
"Feeder cattle prices have become much more responsive to main input and output prices since the summer of 2008," according to KSU researchers. "Price spreads have likewise become much more responsive to live cattle price expectations and corn prices. Furthermore, the relative impact of live cattle prices has increased compared to corn and remains comparatively dominant in influencing feeder cattle prices."
That's from a study conducted last year—Price Relationships Between Calves and Yearlings: An Updated Structural Change—by KSU agricultural economist, Glynn Tonsor and Emily Mollohan, a former KSU graduate student, who is now an instructor at Northeastern Junior College in Sterling, CO.
Relative to calf prices, according to the research, a 1% increase in corn prices reduces calf prices by 0.185% compared to 0.107% prior to June 2008. A 1% increase in expected fed steer prices increased calf prices by 0.380% prior to June 2008 but increases it by 0.769% since then.
Likewise, yearling prices are more sensitive to corn prices and fed cattle values. "A 1% increase in corn price since July 2008 reduces yearling prices by 0.180% compared to an impact of 0.102% prior to July 2008. The impact of a 1% change in expected live cattle prices has also increased from 0.427% to 0.869%," say the researchers.
2018 Composition Tips: How to use the 2018 to mix the best feed for your cattle
Josh Maples, a livestock economist with Mississippi State University provides current perspective on the reality in a recent issue of In the Cattle Markets from the Livestock Marketing Information Center.
Considering only the corn part of the equation, Maples explains.
"To put their findings into a current context, a 10% decline in corn price implies a 1.8% increase in feeder cattle prices. So, for instance, a decline in corn price from $4.00 to $3.60 per bushel would suggest a feeder price increase from $150 per cwt to $152.70," says Maples. He points out nearby and new-crop Corn futures sank about 40¢ per bushel from the middle of May through the third week of June.
During the same approximate period, both cash feeder cattle prices and Feeder Cattle futures increased. Until the Monday downturn June 25—following the monthly Cattle on Feed report—the CME Feeder Cattle Index reached its recent low May 22 at 133.43 and then began to edge higher; it was 142.57 June 21. Spot Aug Feeder Cattle futures reached a contract low May 16 at 136.72. It was 149.20 June 22.
Keep in mind, according to the research, "The impact of live cattle price expectations on feeder cattle prices is three or more times larger than the same proportional impact of corn price, and this relative impact has increased since 2008."
READ: Lee Borck on big risk, bigger rewards, and his best decisions
The relationship between corn, calves, feeder and fed cattle is fairly straightforward, assuming all else is equal.
"A profit-maximizing stocker or feedlot producer interested in purchasing feeder cattle to add weight and sell at heavier weights conceptually considers the price of corn and live cattle in deriving his or her willingness to pay for candidate incoming feeder cattle," explain Mollohan and Tonsor. "By extension, the extent to which demand for calves differs from that faced by yearlings is likely influenced differently by corn and expected live cattle prices given changes in the volume of feed needed and the feeding period required, respectively, to produce an animal ready for slaughter."
The researchers note that changes in corn and expected live cattle prices have a more significant impact on the calf-yearling price spread than on either calf or yearling prices themselves.
"A cow-calf producer needs information on both lighter-weight calves and heavier-weight yearlings in order to make decisions regarding retained ownership in the form of backgrounding or selling calves near weaning," say Tonsor and Mollohan. "Similarly, since stocker operations make their profit on the margin incurred by adding weight, it is critical that they have a current and accurate understanding of market impacts on both purchase and sale prices."
Though important, they note that research into understanding price differentials between cattle of varying weights is limited and dated. That was a primary reason for their recent research.
"Given increased sensitivity of feeder cattle prices to live cattle prices, producers selling calves or yearlings also have an increasing indirect stake in ongoing discussions surrounding price discovery at the fed cattle level of the industry," say Tonsor and Mollohan. "Similarly, as weather events, ethanol policies, and trade agreements impact the corn markets, this research points to increasing relevance to U.S. cattle producers."
Subscribe to Our Newsletters
BEEF Magazine is the source for beef production, management and market news.
You May Also Like
---