Cattle and grass form sustainable partnership
Cattle and grass form sustainable partnership
Continual improvement of the soil health of grazing land leads to improved sustainability.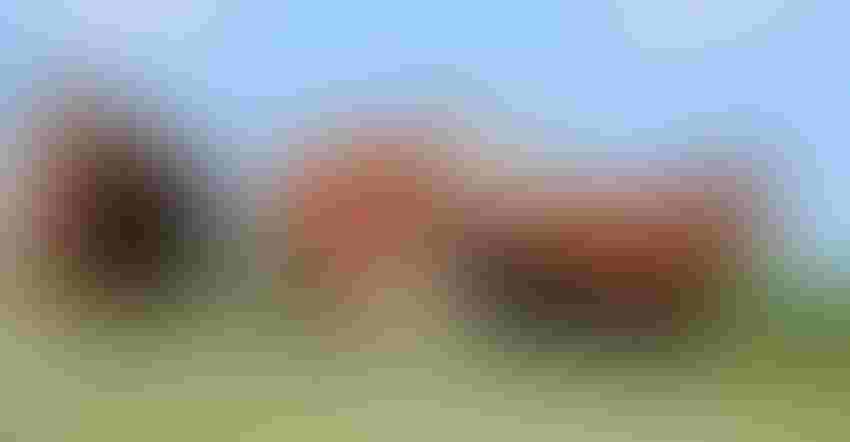 GRAZING AND SOIL HEALTH: "Take half, leave half" — it's advice that's been handed down through generations of cattle producers managing their ranchlands. And it's a key sustainability measure to show our responsible management of the 654 million acres of grazing lands in the continental United States.
Lynn_Bystrom/Getty images
"Take half, leave half" — it's advice that's been handed down through generations of cattlemen managing their ranchlands. And it's one of the many key sustainability measures we tout to show our responsible management of the 654 million acres of grazing lands that make up the single largest land use in the continental United States.
But there's more that can be done to continuously improve our grazing management, and therefore our sustainability, says Hugh Aljoe, director of producer relations at the Noble Research Institute. And cattle can be the best partners in this arrangement.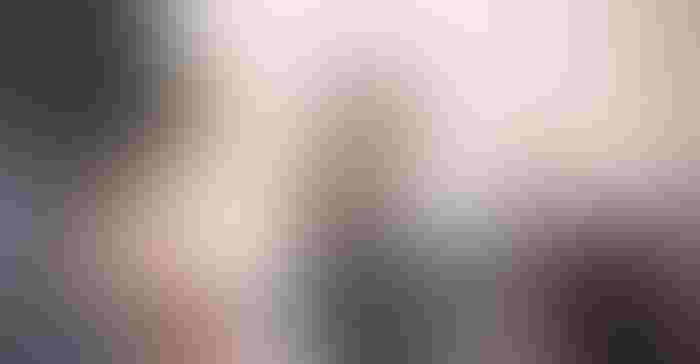 GROWING OPERATION: Hugh Aljoe of the Noble Research Institute talks about ways to create a strong foundation with the land to build long-term growth of a cattle operation during the 2022 National Cattlemen's Beef Association Cattlemen's College in Houston.
Aljoe spoke at the 2022 Cattlemen's College on the relationship of livestock grazing and soil health.
Assessment
There's plenty of buzz in the industry about grazing management strategies. Aljoe advises cattle producers that before they make major changes, they need to first step back and assess their operation's sustainability measures. Noble worked with the U.S. Roundtable for Sustainable Beef to create a self-assessment tool for various sectors of the beef industry.
The tool measures six indicators, including: greenhouse gas emissions; animal health and well-being; efficiency and yield; employee safety and well-being; land resource utilization; and water resource utilization.
Once you have this assessment, you can then create a grazing management plan.
Aljoe and the researchers at NRI focus on regenerative land stewardship for grazing animal production, with lasting producer profitability. And that can be different for every cattle producer, depending on their available land and water, the terrain, soil fertility and forage types.
Adaptive grazing
The goal of adaptive grazing for soil health is to integrate livestock in a way that will help the grass regrow quickly — thus keeping a living root in the soil — and encourage water infiltration, Aljoe says.
"We provide rest and recovery through grazing events, to provide opportunities for soil health to occur, he explains. "Look at the entire system," Aljoe says. "What's our cause and effect?"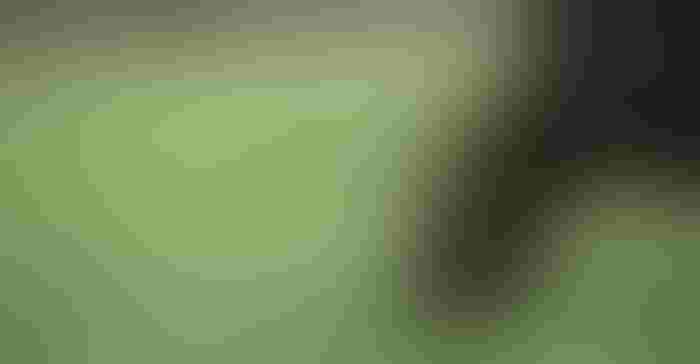 LONG-TERM SUSTAINABILITY: Hugh Aljoe says the key to long-term sustainability for cattle producers and their ranches is to continually strive for improvement in soils, land stewardship and animal well-being as much as they work to improve their stockmanship skills.
To understand, he advises, take a shovel and dig into the soil.
"I have spent the better part of my career looking across the land and looking down, but I never really looked under the ground until the last few years," Aljoe says. Healthy soils in a pasture should smell earthy.
An adaptive grazing management plan should account for timing, frequency, intensity and duration, Aljoe says.
Timing. Match your grazing plan to the season you're using the grass, and allow for time for the grass to fully recover, also depending on the season. If you're grazing hard in the fall, make sure there's enough left to recover before you graze in the following spring.

Frequency. Allowing an adequate opportunity for plants to recover cannot be stressed enough, Aljoe says. That can be from 60 to 120 or more days, depending on available water. If you leave two-thirds of the plant leaves, they can capture energy and stimulate new growth of leaves, that, in turn, can capture more carbon and photosynthesize energy for continuous root growth.

Intensity. If you take less than half of the leaf, you can maintain the plant's photosynthesis, and the plant will never stop growing in the summer. And you'll have enough growth to last into the next spring plus 30 days.

Duration. Moving cattle every three days may not be ideal for every cattleman's situation, but Aljoe says short grazing periods allow for recovery. You can vary that duration with your plant growth rate.
Stocking density is up to every cattle producer, but consider that larger herds are a lot less selective about the plants that they'll graze. That's a useful tool if you're trying to manage weeds like cockleburs, sunflower, ragweed or others, Aljoe says. Additionally, larger herds can apply a trampling effect to grass material, laying it down to the ground and allowing for organisms at the soil surface to cycle those nutrients.
Aljoe cautions anyone considering a management change to start small, and use their existing resources to see what small changes can do. Then, work up to the whole operation.
"Adaptive grazing management leads to improved soil health and ranch sustainability," Aljoe says. "Ranch sustainability is continuous improvement in the land, soil, livestock and profitability. We typically see if we focus on the land and soil itself, the others tend to come with it."
Certified Angus Beef contributed to this article.
Subscribe to Our Newsletters
BEEF Magazine is the source for beef production, management and market news.
You May Also Like
---