Cattle chute to handle bigger numbers
Cattle chute to handle bigger numbers
Arrowquip launches The General, designed for bigger operations with the ability to process a lot of cattle.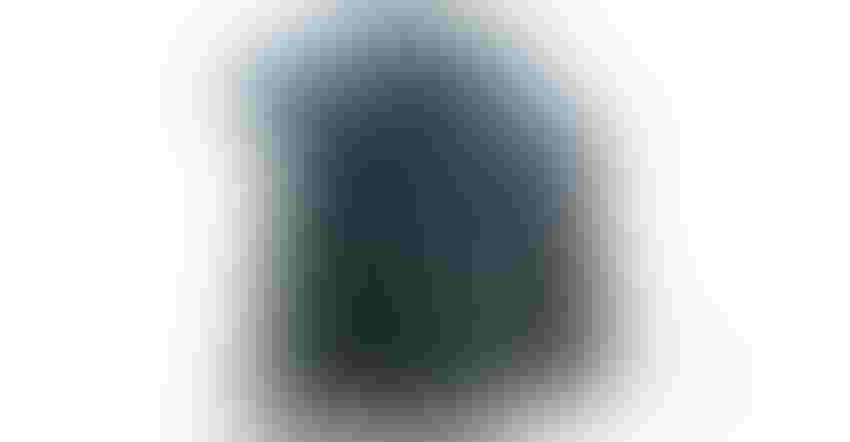 HEAVY-DUTY: The General cattle chute is made with a heavy steel frame that can stand up to abuse.
Courtesy of Arrowquip
Processing cattle is a time-consuming and sometimes dangerous chore. The advent of the cattle chute has made the job easier, and in many ways safer, yet this area of equipment continues to evolve. For Arrowquip, the challenge was to create a chute designed to move a lot of cattle, expanding the company's line while continuing to serve a healthy cow-calf market.
Farm Progress got a chance to talk with Steve Langrell, called the "mad scientist" by his colleagues at Arrowquip, about his work to create a new chute to launch in 2021 — The General. For Langrell, this new chute is the culmination of nearly 18 years of work in the industry and expands the company's market into feedlots.
"Since year one in America, we've had our eye on the market that requires the bigger numbers [of chutes]," Langrell explains. "So, we've really focused on the cow-calf, the rancher market, and we will continue to focus on it."
But the market is bigger, and Langrell and his colleagues at Arrowquip saw the feedlot industry as an opportunity and a challenge. But a chute for a cow-calf producer, even a large one with a lot of mammas to process, is quite different from a feedlot processing thousands of animals a day.
Langrell acknowledges that Arrowquip's chute line has been successful. Yet he's tried having it work in a feedlot. The Hydrasqueeze 2000V was the first attempt at a heavy-duty hydraulic chute, and he laughs about the learning experience it was. "It fatigued too soon, and there was not enough steel in it," he says.
But from failure comes opportunity, and Arrowquip does have its eye on serving the entire cattle market. But if you're going to build a machine for a specific market, you must bring more than a me-too approach.
The General comes to life
Langrell, who grew up on a cow-calf operation, has long eyed the feedlot market and knows what it might take. But adding steel and making the chute more durable was just one step.
"You have to add the right amount of steel," he says, knowing that engineering means more than just making things bigger.
Feedlot chutes by their nature are heavier, and one look at The General, and you'll see that the heavy steel frame can stand up to abuse, but what else can it do?
Langrell recalls the time a farmer friend shared that in equipment everything that moves eventually wears out. "You might say that everybody knows that, but that stuck with me," he says.
Taking that advice to heart, The General has no linkages and no moving track on the floor. The squeeze system is suspended from above. In addition, the high-capacity system has features a cow-calf producer can use, like easy side access. He adds that he and his colleagues wanted no cylinders underneath the chute or at ground level. The goal was to keep everything up for easy access and maintenance.
The leaner design required beefing up the head gate curtain doors, so they could handle the added strain of larger feedlot cattle. And with less linkage and cylinders at the top, the new machine also offers an innovative approach to "the squeeze."
"We're able to use our chute with a V-squeeze," Langrell says. "But we can also use it as an A squeeze, with the narrow part of the squeeze at the top. And we can do a parallel squeeze."
Essentially, The General can do it all with chute walls designed for easy access for branding, swing-out bottom doors, and a vet cage for preg-checking or castration. There's even an emergency exit if needed.
Add in the ability to choose the type of squeeze you need, depending on the size and shape of the animal, and this heavy-duty machine is carving a new niche in the chute industry.
He adds that The General is wider than the other models in the line for use with whatever size cattle you're processing. "With this chute, when you open it up, you have a perfectly shaped rectangle that's 31½ inches from top to bottom," he says.
The General, when it is released later in 2021, will be ready for high-throughput situations like feedlots while offering the access and flexibility cow-calf operations need.
Prototypes are in feedlots now for final testing. Langrell says the operator on a test feedlot with 8,000 animals "doesn't baby his chutes." Looks like The General is finishing bootcamp and getting ready to serve. Learn more at arrowquip.com.
Subscribe to Our Newsletters
BEEF Magazine is the source for beef production, management and market news.
You May Also Like
---