Cattle market musings from a frustrated rancher
Cattle market musings from a frustrated rancher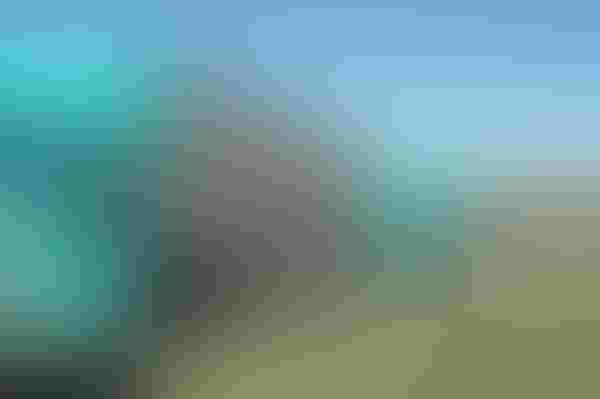 Fed cattle futures were up the limit in the nearby months on Tuesday. Feeder cattle were up anywhere from $2-$4. While that generated a lot of discussion from the experts on why bullishness returned to the pit after the bearish sentiments of the last several weeks, it appears it is linked to China's recent monetary devaluation and the overall market's reaction. 
The stock market rallied hard on Tuesday and the cattle pit followed suit, proving that, without question, macro-economics are critical to beef demand domestically and globally. That's certainly been true when you consider that a strong U.S. dollar is bad news for what has been a lukewarm export market. I'm certainly not smart enough to tell you what is in store from a global economic standpoint. However, all one has to do is look at the anemic economic growth indicators, record deficits and the fragile geo-political situation to know that there is far more downside risk than upside push from a global perspective. 
I think the "experts" struggle with the long-term outlook because the basic parameters have changed. The U.S. is no longer the force for world-wide economic strength; China has now become the engine for global growth. Similarly, at one time the world appeared to be pretty stable, with only one military superpower and the U.S. playing a vital role in global affairs. We have stepped back from the global stage and abdicated that leadership position, and China is moving aggressively to fill the void in Asia, Russia and Eastern Europe. The Middle East, which looked like it might adopt democracy at one point, now is in total chaos. One doesn't have to be too creative to develop a doomsday scenario.
However, the flip side of the doomsday scenario is just as easy to construct. A growing middle class, relative prosperity and an ever-growing population are a few factors that indicate things may not be as bad as it may appear. The problem with the long-term scenarios, though, is that they are just educated guesses and are long term in their impact. 
In the short term, the next 6-12 months, neither trend is expected to have much impact on the market. That leaves us with what we can ascertain with at least some certainty, and that can be boiled down to a few key facts: 
Beef demand has not significantly changed, consumer confidence is steady to improving and the export market will continue to be lackluster with the strength of the U.S. dollar. 

Then there is the supply side: pork and poultry production is expected to increase in the fourth quarter. 2015 will see fed cattle numbers down by about 5%, the lowest since 1993. Beef production will only be down 2%-3% as carcass weights are on pace to exceed the 12-pound increase of 2014 and reach nearly 20 pounds in 2015.  

Some point to the increase in carcass weights and make the case that cattle feeders are not staying current on their marketings. The logic is understandable as carcass weights have always been a good indicator of feedyard currentness. Cheaper feed, high cattle prices, reduced discounts on heavy carcasses and improved genetics are all sending the same economic signal, and that is too make them big. 

The market wants and needs more tonnage and it is sending every signal to make that happen. The drought and cow liquidation and even the slow pace of rebuilding have all contributed mightily to a turnover in genetics. Throw in the improved genetic selection tools we have to work with, along with the emphasis the industry has placed on terminal and carcass traits, and 20 more pounds doesn't seem like that much. Consider the impact that carcass weight is having on genetic selection right now and I think a 20-pound year-over-year increase will be the norm moving forward. 
Bottom line is that when it's all said and done, not all that much has really changed, but attitude. The irrational exuberance that characterized the fall of 2014 has been replaced with the malaise of late summer 2015, but all the gyrations in between are more a reflection of the market's need to move and our need to try to explain it. 
Seven keys to ranch profitability
Basics and benefits of fixed time-AI
13 new utility tractors for the ranch in 2015
Who's the biggest seedstock producers in the U.S.?
How to prevent & treat pinkeye In cattle
Subscribe to Our Newsletters
BEEF Magazine is the source for beef production, management and market news.
You May Also Like
---