Cattlemen Excited By Legislative Prospects In New Congress
Cattlemen Excited By Legislative Prospects In New Congress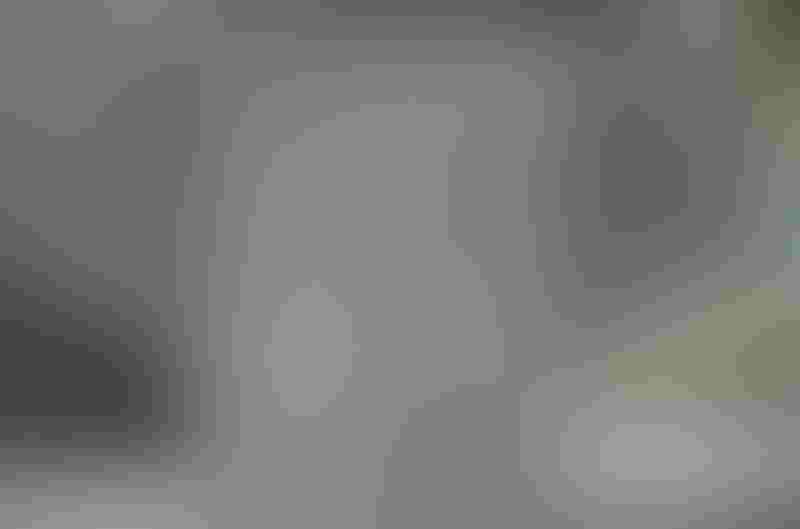 One called it a "whupping;" another called it a "tsunami." President Barack Obama simply termed it "a good night for Republicans."
However you characterize it, the November midterm election results definitely reset the federal legislative branch. Republicans added to their majority in the House by picking up at least 15 more seats, while adding at least eight seats in the Senate to wrest control of the senior chamber from Democrats.
A handful of House seats are still undecided, while the race for the U.S. Senate seat in Louisiana will undergo a runoff election on Dec. 6. The Republican challenger and current House member, Bill Cassidy, is expected to handily beat the Democrat incumbent Mary Landrieu in that runoff.
Colin Woodall, the National Cattlemen's Beef Association (NCBA) point man on Capitol Hill, says the midterm results provide the cattle industry with "a much more optimistic view of what we can do" in the new Congress on several issues. Those issues include the Grazing Improvement Act, the U.S. Environmental Protection Agency's proposed rewriting of the "waters of the U.S." definition, tax reform and trade promotion authority.
"Republicans will be much more willing to actually vote on legislation than the Senate was under the Democratic leadership of Sen. Harry Reid," Woodall says. "So, given their increase in seats in the House and Republican control of the Senate, the results bode well across the board for the cattle side."
BEEF

readers strongly agree

The turnover of the federal legislative branch to Republicans was cheered by many in the industry. An online poll conducted the week after the elections on beefmagazine.com asked visitors to weigh in on the meaning of the midterm election results. Of 100 respondents, 88% said it was "a repudiation of Obama's policies," while an equal percentage (6%) either didn't know or believed the Republican gains were "a vote against incumbents."
Photo Gallery: Home Is Where You Hang Your Hat
At BEEF, we're proud to celebrate the ranching lifestyle. Enjoy 70+ photos from our readers that showcase their country home. Enjoy the gallery now.
How much in the fight was NCBA's political action committee (NCBA PAC) in the midterm elections? The 20-year-old program channeled $856,000 in funds voluntarily contributed by NCBA members to pro-cattle candidates for Congress in this election cycle, Woodall says.
"We were in the middle of all the Senate races where there were pickups by the Republicans. We were in early in most of those races and, in just about every single one, we maxed out our giving. We made sure we gave them the most we could legally to try to help these candidates," Woodall says.
He points out that NCBA PAC doesn't support candidates based on political affiliation, but on their record of support for the cattle and beef industry.
"When we looked at all the seats that were up for election in November 2014, the Democrats, whether they were candidates or incumbents, just were not good for our issues. So that's why we were 100% behind the Republicans this cycle. We knew a Republican Senate was ultimately going to be a whole lot better for our priorities in the cattle industry," he says.
Tough races to call
Woodall was one of the few folks I know who confidently predicted that President Barack Obama would win a second term in 2012. So I asked him what his crystal ball had told him regarding the Republican wave in the midterm elections.
"It was definitely a possibility, but I didn't expect Republicans to pick up as many seats in the Senate as they did. A lot of those races were just way too close to call. The Senate races in Colorado and Iowa are two that had me nervous about the outcomes," he says. In the end, Republicans won both Senate races, with Cory Gardner besting incumbent Mark Udall in Colorado, and Joni Ernst defeating Bruce Braley for Tom Harkin's open seat in Iowa.
Conversely, Goodall says the U.S. beef industry lost a friend in Blue Dog Democrat John Barrow (D-GA), while Rep. Steve Sutherland, a Florida Panhandle Republican rising in the House leadership ranks, also was defeated. "Those were a couple of surprises that we did not expect," Woodall says.
With the GOP taking control of the both houses of Congress, committee leadership positions will be in their hands as well. Pat Roberts (R-KS) will chair the Senate Ag Committee. Woodall says Roberts' chairing will be the first time any member of Congress has ever served as chairman of both the House and Senate agriculture committees.
"On the House Ag Committee side, we'll have Mike Conaway, a Republican from TX, chairing. I think both of these men are motivated to really conduct a lot of oversight over the department. So I think you'll see a whole lot more opportunities for hearings in which they'll bring up USDA Secretary Tom Vilsack and other USDA officials to talk about proposals. So we expect to see a bit more action," Woodall says.
You might also like:
5 Tips For Getting The Most Cash For Your Cull Cows
Why Cattle Should Not Ingest Net Wrap
Photo Gallery: Meet The Generations On The Ranch
Why You Must Act Now To Minimize Cold Stress On Cattle This Winter
3 Steps To Negotiating A Great Cow Lease
Anne Burkholder, The Feedyard Foodie, Is BEEF Magazines 2014 Trailblazer
Subscribe to Our Newsletters
BEEF Magazine is the source for beef production, management and market news.
You May Also Like
---