China deal called late Christmas present
China deal called late Christmas present
The Phase One trade agreement between the U.S. and China exceeds expectations for U.S. beef producers.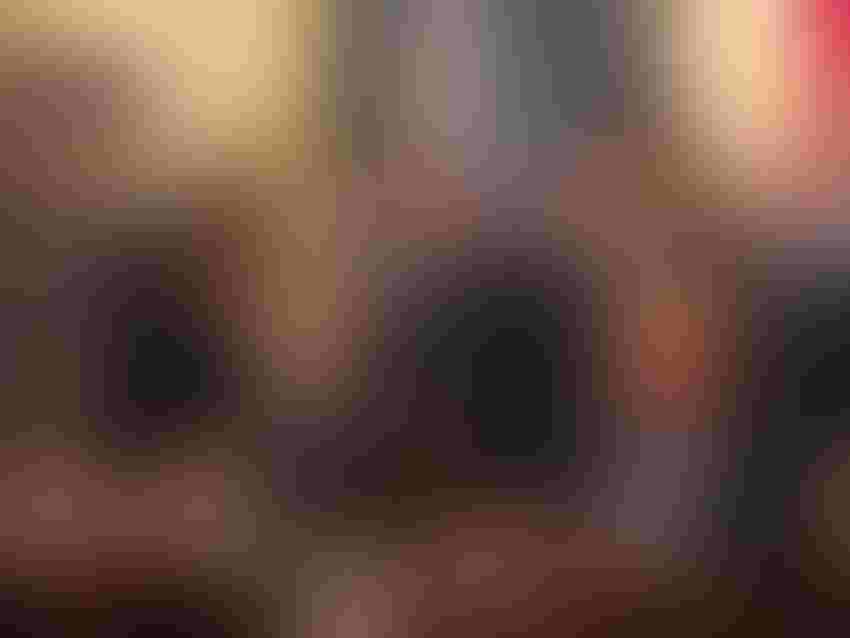 Jennifer Houston, NCBA president
NCBA trade chief Kent Bacus characterized the U.S.-China Phase One trade agreement like a Christmas present for the beef industry—but, like Christmas morning, now we have to put it together.
During a NCBA news conference after President Trump and President Xi signed the pact, Bacus was not just talking about nitty gritty details the two countries need to nail down but also the adjustments the beef industry will need to consider in evaluating a major opportunity. The lack of detail released after the initial agreement was announced had led skeptics to believe there were major things not specified in the deal.
Instead, when the details were released, there was more than the skeptics could have figured in terms of improved access and eliminated non-tariff trade barriers.
The good news
The 30-month age restriction on U.S. beef, a relic from the BSE ban, has been removed. The bookend traceability system that hampered some cattle from being eligible for Chinese export has been removed. A USDA certification for export is still required but traceability will be no more restricted than it is for domestic cattle movement.
Related: Full agreement and USTR fact sheets
Perhaps most startlingly, beef from cattle administered certain implants will be eligible for export. Zeranol and trenbolone acetate implants will be allowed. So will MGA in heifers.
We were not able to get any details regarding the negotiating status of other implants commonly used in the U.S. But even those two implants plus the feed additive are major steps in exporting to the Chinese. It is certainly more science-based and trade fair than the EU's stance.
The Chinese have also pledged a risk analysis of FDA-approved ractopamine products.
Additional general language has the Chinese "expanding the allowable product scope for U.S. beef and processed beef products to more closely align with those products that the U.S. allows for domestic consumption and export."
In fact, the document has the Chinese signed on to science- and risk-based approaches in several places regarding product approvals and GMO evaluation. It also nails down response deadlines from the Chinese in evaluating products, clearing them and reporting any problems. The time lines for many issues are spelled out in days or months, compared to the multiple years prevalent in the past.
Related: U.S. officials celebrate reintroduction of U.S.  beef to China
Overlooked by many was the provision that China will "immediately recognize USDA oversight of U.S. meat and processed meat plants, thereby eliminating any unique registration requirements and allowing imports of products accompanied by USDA certificates." This gets rid of the problems in the past of China approving imports but taking forever or never to come to the U.S. to inspect and approve each plant individually.
More good news
All is not smooth sailing, of course. Bacus pointed out that there is still a 47% tariff (10% of that is the value-added tax or VAT) on beef, increased from 12% under retaliation. He noted that the Japanese have been imposing a 38.5% tariff for decades and still became our number one export customer. Part of Phase Two will be getting that tariff reduced for American beef.
The numbers in the details released by the USTR are actually better than talked about in general terms before the agreement was signed. Agricultural commodities and meats plus seafood and ethanol will total "at least $80 billion over the next two years." Those are direct benefits to farmers, ranchers and the entire production chain.
Other purchases will benefit other industries, making their employees' families better-heeled customers for beef. China's purchases of manufactured goods will total at least $120 billion in 2020 and over $131 billion in 2021. 
Energy product purchases will total at least $30 billion in 2020 and $45 billion in 2021. U.S. services, including financial, insurance and digital services, are slated for over $99 billion in 2020 and $112 in 2021.  The figures for manufactured goods and services are higher than indicated in the USTR's December fact sheet.
The USTR's fact sheet issued with the signing addressed agricultural biotechnology specifically. It pointed out that in China's slow and cumbersome system, product approvals "languish in China's regulatory system for five to seven years," meaning American farmers and ranchers can't utilize the latest tools and technology to respond to 21st century challenges. The Chinese have agreed to make their system faster, more efficient, transparent and science- and risk-based. That applies to GMO evaluation, also.
Chinese capitulation to reality?
In particular, China has agreed to "base safety evaluation procedures on relevant international standards and recommendations of the Codex Alimentarius Commission…" It is surprising that the Codex is a part of the standards, but could show that China is warming to the idea that it will have to begin conforming to international standards to play in the global economy.
In fact, Michael Pillsbury, the Hudson Institute China expert who has provided pretty savvy and realistic commentary during the negotiations and advised the Administration, made a telling observation after all the pomp and circumstance. He told Charles Payne on Fox Business Network that the Chinese ambassador, Vice Premier Liu He and President Xi's letter read to President Trump at the signing, all mentioned that this agreement has consequences for global cooperation and global peace.
China not only wants to avoid discord with the U.S. but is cognizant of the pressures and responsibilities of getting along with the rest of the world.
Pillsbury also said he thought that a planned one-on-one meeting between Xi and Trump to soon start off the Phase Two talks was a great idea. Of course, dealing with China's state-run economy is the 800-pound gorilla in the next round. 
He noted that of the Forbes 500 biggest companies, 129 were Chinese and only 112 were U.S. companies. But we don't even know which companies the Chinese government subsidizes.
All of this is important because of another overarching reason. Pillsbury noted China's fast-growing military is now half the size of America's.
Trump's take on the deal
Larry Kudlow, Trump's economic adviser, said the President made two points at the post-signing luncheon. Trump said this was the best moment ever for U.S.-China's relationship. Then he added that getting Phase One was the toughest step. He expects Phase Two to be much easier because we "climbed the mountain" for Phase One, which has never been done before.
Just before the signing, Fox News Channel's Neil Cavuto made probably one of the most pragmatic comments of the day.  Given that the naysayers in both the mass and business media have been downplaying Phase One—without knowing what was in it—Cavuto pointed out that even if this deal only gets half of what we wanted, it is still 50% more than what we had before.
Keeping tariffs on $250 billion worth of imports from China plus Trump's ever-ready bag of new and used ones puts leverage in the enforcement procedures built into the deal. With China's past history of ignoring and abusing trade promises, this step alone is a major achievement.
Several of the Chinese leaders speaking at the signing stressed the importance of cooperation, coordination and stability in the U.S.-China relationship. At least now, we have the chance to see how the high-minded vision plays out.
Steve Dittmer is a longtime beef industry commentator and executive vice president of the Agribusiness Freedom Foundation.
Subscribe to Our Newsletters
BEEF Magazine is the source for beef production, management and market news.
You May Also Like
---