China's trade escalation offers hope for resolution
China's trade escalation offers hope for resolution
Trump Administration has until end of May to resolve this issue and prevent harmful tariffs from going into effect.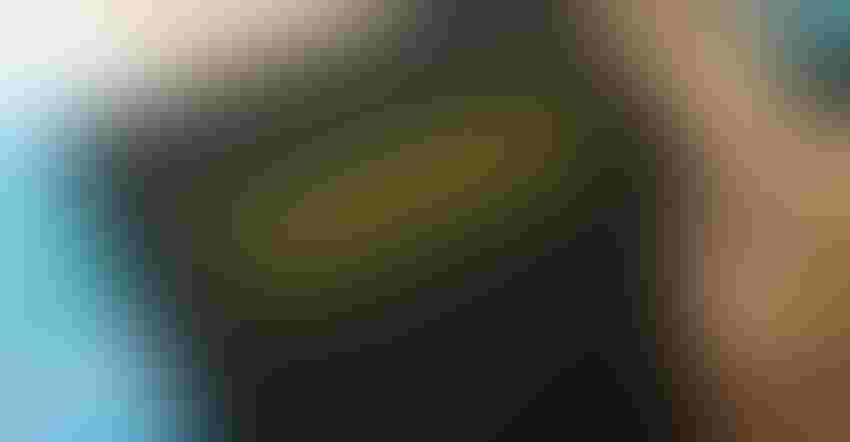 It was assumed that U.S. agricultural products would be hit hard in any trade war with China, but the important thing to remember is that no tariffs have actually been implemented from Wednesday's announcement targeting 106 U.S. products worth $50 billion, including soybeans, corn, wheat, tobacco and beef, said Tom Sleight, president and chief executive officer of the U.S. Grains Council (USGC).
China's imports of U.S. corn, wheat and tobacco totaled about $740 million in 2017, according to official customs data. U.S. beef data for the full year in 2017 aren't available because China lifted its ban on U.S. beef midyear.
USGC has staff on the ground in China and said the depth of the threats could require a solution.
The notion is that things have to get worse before they get better, and there's going to be an escalation in trade tensions. "Here we are at the high point of escalations, hopefully," Sleight said. "Hopefully, everyone will come to the realization we need each other. China needs U.S. food and agricultural supplies, and the U.S. has a heavy reliance on imports of Chinese goods."
In his discussions with those in China, Sleight said they're more confident that it will get worked out, but he told them that "it is pretty serious over here. This is not going to get worked out quietly and quickly."
Sleight added, however, "The governments are talking, so that is good news. We have the focus on getting those discussions and not losing sight of China as a long-term market."
Sleight said China's President Xi Jinping has been focusing on looking more inward to fill the nation's needs, and improving Chinese citizens' diets is "an unrelenting force in the global marketplace." Xi has placed an emphasis on maintaining the domestic livestock industry and meat production, which, in turn, requires imported grains to feed China's surging meat production.
The U.S. Department of Agriculture announced sales in the past 24 hours of 4.7 million bu. of soybeans to China and 11.9 million bu. to unknown destinations (also believed to be China). Analysts say exporters of U.S. soybeans may try to ship soybeans that are already sold to China as quickly as possibly to avoid the duty before it is implemented. This may support U.S. soybean prices in the short term.
American Soybean Assn. president and Iowa farmer John Heisdorffer said the more than 40 cents/bu. drop in future prices Wednesday morning is costing U.S. soybean producers already. "At a projected 2018 crop of 4.3 billion bu., soybean farmers lost $1.72 billion in value for our crop this morning alone. That's real money lost for farmers, and it is entirely preventable," he said in a statement.
There is still time to reverse the damage, Heisdorffer said, explaining, "The Administration can still deliver for farmers by withdrawing the tariffs that caused this retaliation. China has said that its 25% tariff will only go into effect based on the course of action the Administration takes. We call on President (Donald) Trump to engage the Chinese in a constructive manner — not a punitive one — and achieve a positive result for soybean farmers."
The North American Meat Institute (NAMI) reported that pork exports to China/Hong Kong last year were valued at more than $1 billion, and beef exports for the second half of 2017 -- after the Chinese market opened -- were valued at $31 million, with good potential for growth in 2018. (Pork was on the initial list of retaliatory products China announced on Monday.)
"We are extremely alarmed about rapidly escalating trade tensions occurring between the U.S. and China," NAMI president and CEO Barry Carpenter said. "The U.S. meat industry urges both governments to engage expeditiously in a constructive dialogue aimed at resolving issues before additional tariffs take effect. There are no winners in trade disputes, and the stakes are particularly high in the current situation. American agriculture and our meat sector in particular stand to suffer each day this tension continues."
U.S. beef producers had only recently seen a restoration of sales to China after being shut out since 2003. According to the U.S. Meat Export Federation, U.S. beef exports to China totaled 3,020 metric tons and were valued at $31 million in the second half of 2017, following the market reopening. In January 2018, exports reached the highest monthly volume to date -- at 819 metric tons, valued at $7.5 million.
Matt Deppe, CEO of the Iowa Cattlemen's Assn., stated, "An additional 25% tariff, on top of the 12% tariff currently in place, definitely has the potential to slow that growth and, ultimately, hurt our Iowa cattle producers."
Kent Bacus, director of international trade and market access for the National Cattlemen's Beef Assn., said although unsettling, the group wasn't surprised to see beef as a target for China's retaliation, as it is an inevitable outcome of any trade war.
"This is a battle between two governments, and the unfortunate casualties will be America's (cattle producers) and consumers in China. The Trump Administration has until the end of May to resolve this issue. We believe in trade enforcement, but endless retaliation is not a good path forward for either side," Bacus said.
China imported more than 61 million bu. of U.S. wheat in the 2016-17 marketing year, making it the fourth-largest buyer in the world, said U.S. Wheat Associates chairman Mike Miller, a wheat farmer from Ritzville, Wash.
"Farmers across the country have invested a lot of money and time over the years to develop a Chinese market that has great potential to buy even more American wheat. Now, that effort is in jeopardy at a time when big global supplies have already pushed farm-gate wheat prices down to unsustainable levels," Miller said.
Meanwhile, the National Farmers Union (NFU) called on the Trump Administration to offer additional support to protect farmers from shouldering the brunt of the trade war.
"As trade tensions escalate, (NFU) is increasingly concerned that there is not a plan in place to protect our family farmers and ranchers, who are always the first to bear the brunt of retaliatory tariffs. Farmers are dealing with severely depressed farm prices and a 12-year low in farm income, and a trade war will undoubtedly make these conditions worse," NFU president Roger Johnson said in a statement.
"We urge the President and the Administration to immediately engage with the Senate and House agriculture committees to develop a farm bill that will protect farmers and ranchers from the collateral damage that we are seeing as a result of these actions," Johnson added.
In a recent hearing on Capitol Hill, Senate Agriculture Committee chairman Pat Roberts (R., Kan.) said he and committee ranking member Debbie Stabenow (D., Mich.) have discussed the need to offer producers additional support if a trade war causes already weakened commodity prices to further collapse.
Subscribe to Our Newsletters
BEEF Magazine is the source for beef production, management and market news.
You May Also Like
---