Chipotle facing lawsuit for GMO-free claims
Chipotle facing lawsuit for GMO-free claims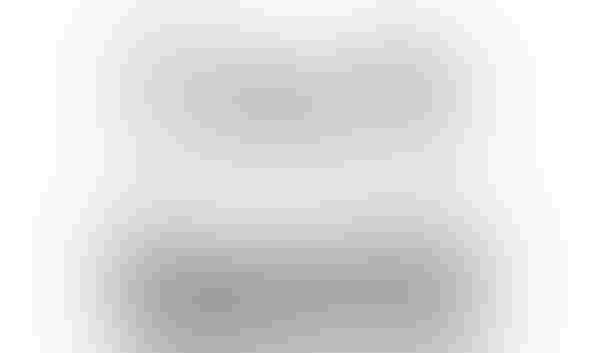 In April, the popular burrito chain Chipotle announced it would be completely GMO-free. Of course, many criticized the chain's public declaration as it further perpetuates the notion that genetically modified foods are something to be feared and avoided at all costs.
The science is clear that the technology behind GMOs is safe and will help feed a growing world population; however, there are many consumers who will pay a premium to have a natural, organic food option. I have no problem with food producers and retailers offering those options, but I do have a problem with chains like Chipotle using fear as a marketing tactic to sell high-end burritos.
READ: 16 questions we bet Chipotle won't answer
When Chipotle made the announcement to go GMO-free this spring, many in the agricultural community called "bull," pointing out that while the suppliers would no longer used GM corn and soybeans for its burrito shells, soda pop made from GM corn syrup and meat which was produced by feeding livestock GM crops would still be on the menu.
And why? Because it's simply not economical to offer these niche products to the masses like Chipotle is aiming to do. That's why, when the burrito business slammed conventional beef and proclaimed natural beef as the "best," the company was unable to access enough natural beef supplies to meet the demand. Of course, the chain had no problem serving conventional beef in its stores and then later, opting to buy Australian beef instead of beef raised in America. Although I'm not quite sure how shipping beef halfway around the world is natural, sustainable or what the consumer is looking for, that's a subject for another day.
READ: Chipotle's 'beef' with American beef frustrates U.S. ranchers
This week, Chipotle is making the news once again for its decision to go GMO-free. The chain is facing a class action lawsuit over the alleged use of GMOs in its stores. The suit was filed Aug. 31 by Kaplan Fox & Kilsheimer LLP, a San Francisco law firm.
An article which appeared on eater.com explains the story. Khushbu Shah for eater.com writes, "According to CBS, a class action lawsuit has been filed in San Francisco against the Colorado-based company claiming that Chipotle has been using GMOs — or genetically modified organisms — in its food 'despite advertising that it is GMO-free.'
"The lawsuit — which has been filed on behalf of all California consumers who purchased Chipotle after April 27, 2015 — further alleges that Chipotle's menu has never been completely GMO-free. The lawsuit says that the restaurants serve popular soda brands which make their drinks with corn syrup — an ingredient which is often made with GMO corn. CBS writes that Chipotle has made a disclaimer in the past saying that there is 'not much it can do about genetically modified feed given to animals' the chain uses for its food. Previously, the chain claimed that except for a few items such as its tortillas, the majority of the menu was already GMO-free."
The suit argues that Chipotle is deceiving customers with its claims, manipulating these health- and environment-conscious consumers out of their hard-earned money by aligning their claims with the demands of their "ethical eating choices."
According to Shah, "The lawsuit is seeking monetary damages. Eater reached out to Chipotle for comment, and spokesperson Chris Arnold replied, 'As a matter of policy, we don't discuss pending legal action, but we do plan to contest this.'"
Do you think Chipotle should be in hot water for its GMO-free claims? Do you, like I do, feel like Chipotle is deceiving customers, perpetuating misinformation and fear-mongering to make a buck? Share your thoughts in the comments section below.
The opinions of Amanda Radke are not necessarily those of beefmagazine.com or Penton Agriculture.
You might also like:
3 non-traditional feedstuff options to consider for your cow herd
Picture perfect summer grazing scenes from readers
Stocker index prices stocker calves more precisely
Subscribe to Our Newsletters
BEEF Magazine is the source for beef production, management and market news.
You May Also Like
---