Connecting The Dots Of My 4-H Showing Career
Connecting The Dots Of My 4-H Showing Career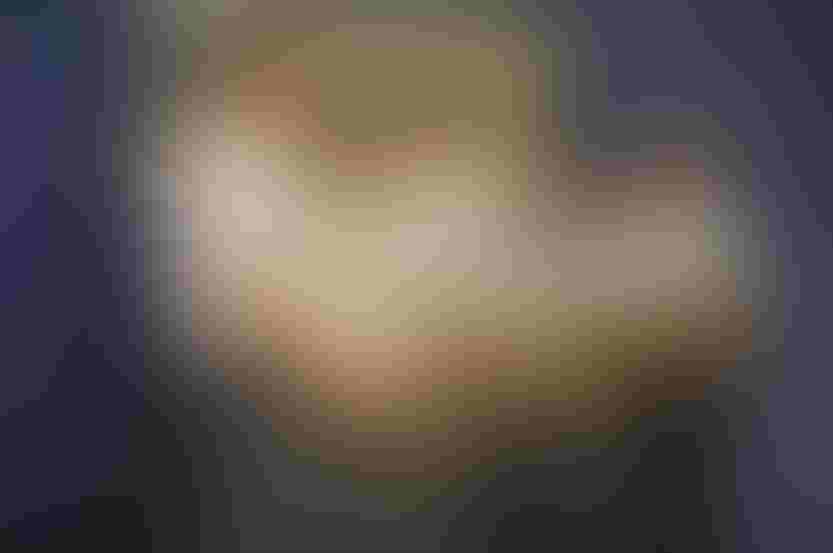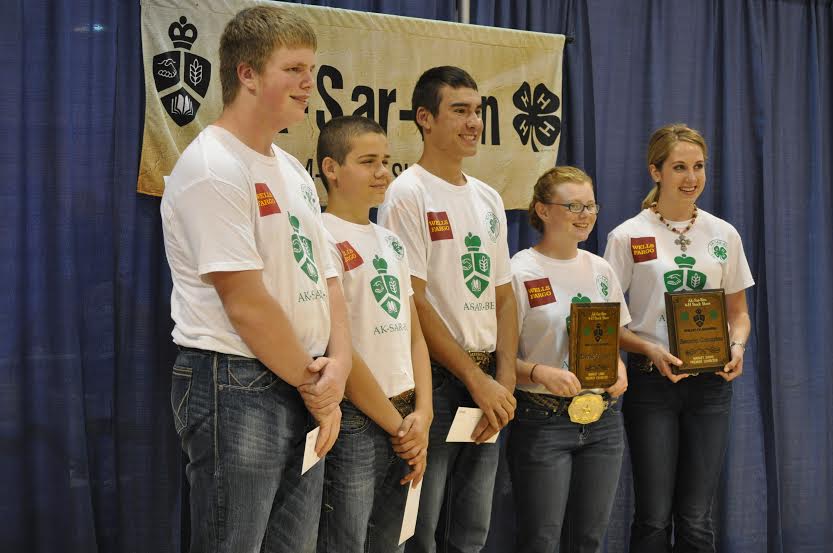 <p>Ak-Sar-Ben, livestock, success, showing, ranchers, industry, skills, knowledge, 4-H, exposure</p>
Two weeks ago at this time, I was on my way to the Ak-Sar-Ben 4-H National Livestock Exposition to compete in my very last 4-H livestock show. It turned out to be a successful weekend for me, as I was fortunate to earn Champion Premier Sheep Exhibitor.
The Knights of Ak-Sar-Ben 4-H Premier Exhibitor Competition is open to all 4-H youth exhibiting at Ak-Sar-Ben in beef, dairy, sheep, swine and goat. The competition began for me with a personal interview conducted by two agricultural professionals. Next, I had to take a test focusing on livestock industry-based questions. I then completed a skill-a-thon, which included identification of feeds, antibiotics, anatomy, wholesale cuts, breeds, and management tools. Lastly, participation in showmanship was also counted toward my individual score. Receiving a showmanship callback allowed me to secure extra points to go towards my overall premier point tally.
It was not until Saturday afternoon following the championship market lamb drive, that the results were announced. All of the participants entered the ring, and anxiety ran high. The announcer began with the name of the 10th-place individual and worked up to the champion. As the announcer called name after name, the suspense continued to build. At the end, I was the last one standing and my name sounded over the loudspeaker as Champion Premier Exhibitor.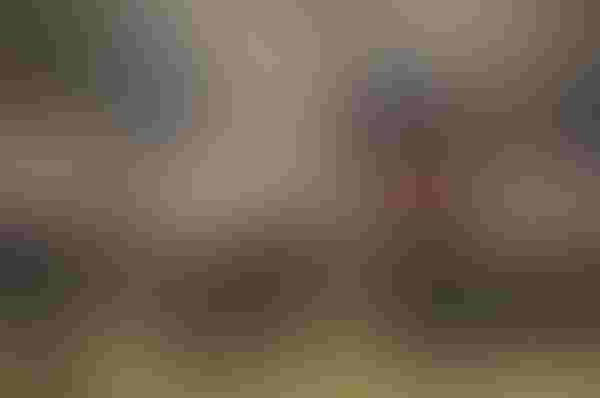 When they announced my name as 2014 Premiere Exhibitor, everything from the past 13 years came to a stop. I was not hit with the glory of winning, but rather the compilation of the greater understanding that has resulted from my 4-H career.
During my Premier Exhibitor interview, I was asked a question that forced me to hesitate before answering. The interviewer asked: "So, what do you think really is the difference between the livestock show industry and the production side?"
Collecting my thoughts, I paused. With conviction, I responded that while the show side and production aspect of the industry are very different, they are intertwined in more ways than most people realize. I said that some ranchers have a difficult time seeing the value in the show industry, believing it represents a false image of true production agriculture. However, my involvement in livestock judging, quiz bowl, and showing livestock through 4-H, FFA, open class, and jackpot shows has taught me otherwise. I have learned proper management skills, genetic selection, ration formulation, antibiotic administration, and fundamental industry knowledge, all of which I've, in turn, applied to my own production operation at home.
Last spring, pictures of Lautners' bull, "Texas Tornado," went viral. While some argued that this created a false depiction of the beef industry, I believe there were positive messages as well. It shed a promising light on animal welfare and ethics, rather than the chokingly negative misconceptions frequently displayed by PETA and HSUS. I think it caused people to ask questions, and allowed breeders and youth to share their production stories.
Subscribe now to Cow-Calf Weekly to get the latest industry research and information in your inbox every Friday!
While the livestock show industry involves much more depth than "fluffy cows," presentation plays an important role in the grand scheme of the beef industry. Today's typical consumer is multiple generations removed from the farm, and livestock shows at county and state fairs are the most exposure that much of society gets to the farm. Therefore, livestock shows create a significant learning environment and a showcase for animal agriculture.
As I reflect on the past weekend at Ak-Sar-Ben, my thoughts flash back to the experiences gained each year of my showing career. Showing livestock has significantly helped build my character and shaped me into the person I am today. Each opportunity presented failures complimented by successes, and allowed tears to be turned into smiles.
While I have stood bottom of my class more than once, I have also been honored to be left standing as a champion. If plotted out on a line, a progressively positive trend line would be evident as I have continued to learn more and more over time. The accumulation of all of my hours, days, weeks, months, and years of hard work and dedication aligned in focus as I connected the dots of my 4-H career.
I still remember my very first show at the county fair. Showing was a struggle. I awkwardly and uncomfortably did my best to brace my lamb, or tug on the halter as I struggled to pull my calf into place.
Showmanship did not seem to come as effortlessly to me as it appeared to for my brother. Following sheep showmanship at the state fair my first year, a family friend told my dad, "Wow, your son really is a great showman. It just does not come as natural to Becky." That comment hit me hard.
It did not seem fair that my hard work at home was not reflected in the show ring, so I decided to do something about it. I attended more shows, watching from the stands and observing the techniques of champion showmen. I practiced day after day, and applied new industry trends and knowledge to my daily regime. Showmanship is one class that a show person can control, whether or not their steer, lamb, or hog finished out how they had dreamed.
It is an irreplaceable feeling of achievement when I look back and realize how far I have come. Rather than being awkward in the show ring, I now feel confident and excited. This year especially, I have been told by numerous people that I am a natural beef and sheep showman; and I have been asked how I remain so relaxed and smooth.
Showing livestock may be an individual activity, but it requires team cooperation and effort on both ends of the halter. You must put in the time and energy to train and perfect your animal beforehand. The livestock show industry is not about buying the most expensive animal, or putting on a sparkling belt as you enter the ring. Rather, it's the deeper pride and feeling of satisfaction that comes from within. It is knowing that you have put in every ounce of work that you possibly could, and have done your absolute best. Luck only happens when preparation meets opportunity.
Stepping out of the Ak-Sar-Ben show ring my last time, with my champion plaque in hand, I could not help but feel overwhelmed and appreciative. The leaders, volunteers, friends, connections, family members, and especially my parents, helped make my 4-H experience a memorable and rewarding one.
I am forever grateful for my parents' continuous encouragement and belief in me, no matter the size of my dreams. As for my siblings, I would not trade them for any other fellow barn crew around. Showing livestock is not about soaking up the champion limelight. It is about building lasting friendships, learning lifelong skills, and becoming the best person that you can possibly be.
You Might Also Like:
Why The Cattle Market Is At A Critical Juncture
Are Land Prices Going To Drop Soon?
2015 Cattle Market: Will It Be Strong Enough?
Should You Be Worried About Cattle Ingesting Net Wrap?
Meet A Nebraska Couple That Practices What They Preach At Family Feedlot
Subscribe to Our Newsletters
BEEF Magazine is the source for beef production, management and market news.
You May Also Like
---