Connecting with kids to promote ag literacy in a pandemic
Connecting with kids to promote ag literacy in a pandemic
Investing in promoting agricultural literacy in schools from elementary to college would be a smart investment for the Beef Checkoff.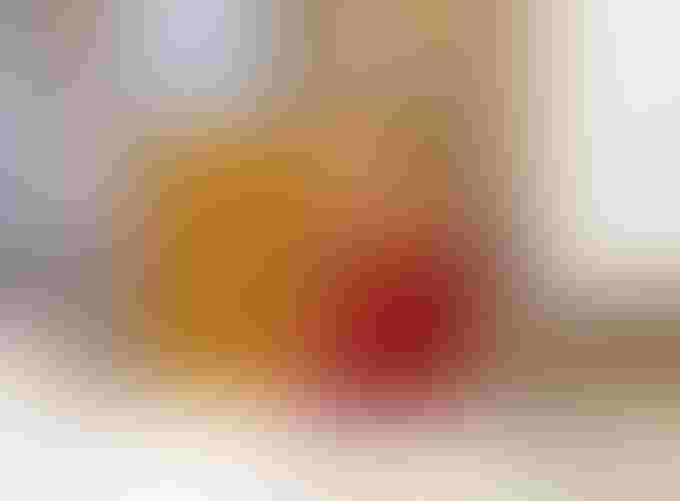 Yesterday, my daughter and I spent the day at the South Dakota Beef Industry Council's (SDBIC) annual committee meeting.
We were there to pitch a project idea to the promotions committee, and as always, it was interesting to be part of the process — to see the work and decision-making in action and to hear from other potential contractors and learn more about their project proposals that will be considered for the upcoming year.
And proud mom moment — my buttons about burst watching my six-year old give her first speech! Next stop, ABC's "Shark Tank" with hopefully a pitch for a million-dollar business idea that will fund the ranch!
Taking off my mom hat, let's focus on beef promotion and the challenges we face in this arena.
Much has been said about the Beef Checkoff in recent years, and while this blog isn't intended to get into the politics of this dollar tax or the ongoing legal challenges the program is facing, I do want to remind producers that everyone is welcome to the table to share ideas, offer input and bring up concerns about the program and how it is run.
The dollar tax is being collected, so I figure it's my role to stay engaged and make sure it's being used wisely!
Which is what brought me to the meeting yesterday.
In my opinion, I see a distinct and clear void that needs filling, and it's in our public school systems.
I've always preached the importance of agricultural literacy, and most of you know that I'm a children's book author and co-owner of a publishing company called, Ag Storytellers. With four books in our library, it's a passion of mine, as well as my teammate and illustrator Michelle Weber, to present factual information to young people to help them connect the dots about where their food comes from.
I believe it's important to share our stories and get in front of groups to build relationships and make connections.
However, this is becoming nearly impossible in light of the current pandemic. Parent volunteers aren't able to visit classrooms. Farm tours aren't happening. Connections aren't being made as easily.
And although we have virtual options to make ourselves more transparent and accessible than ever before to students across the country and around the world, the challenge then becomes, how do we provide accurate beef information to young people if we never get the chance to meet?
The gap between producer and consumers starts at a young age. Disney movies humanize animals. Scholastic sends magazines to teachers and students that blame climate change on cheeseburgers. And in the midst of all the misconceptions and negative rhetoric, young people simply aren't hearing from farmers and ranchers.
Earlier this year, I saw a teacher friend of mine post her Amazon book wish list for her second grade classroom. Curious about which books she was requesting, I checked out her list. Many were politically charged, which was troubling for second graders, but relevant to this blog post, there wasn't a single book in her list of 50+ titles that related to food and agriculture.
And that's where we can come in to step up to the challenge. I must note, this isn't a pitch to sell my books. This happens to be a space that I work in, so I see the need and want to make a call to action.
We desperately need to promote agricultural literacy in schools. It needs to happen now! We need a plan for the 2021 spring semester. How can we reach kids in our communities when we can't actually meet with them?
Here's an idea.
Reference agriculturally-accurate books lists from the American Farm Bureau Foundation or National Ag In The Classroom. Check out the resources, books, learning materials and curriculum found on these pages, and from other independent authors and publishers in the agricultural industry, and share your favorites with educators in your community and state.
We may not be able to influence curriculum presented in the classroom, but we can at least attempt to bridge the gap by ensuring there are plenty fo agricultural books in the school libraries for kids to pick up and enjoy.
If we aren't at the table, we aren't part of the discussion. Let's not lose ground this year in promoting food and agricultural literacy in schools because of the challenges that COVID-19 has presented.
I don't know if SDBIC will accept our pitch, but I am personally committed to this mission of teaching kids about where their food comes from. It was icing on the cake to get my daughter involved. I'm sure proud of my passionate little South Dakota Junior Beef Ambassador!
The opinions of Amanda Radke are not necessarily those of beefmagazine.com or Farm Progress.
Subscribe to Our Newsletters
BEEF Magazine is the source for beef production, management and market news.
You May Also Like
---