Consumers want beef, Impossible Foods headed to schools
Consumers want beef, Impossible Foods headed to schools
Check out the latest headlines about consumers' growing love for meat. Plus, public schools will now add fake to the menu.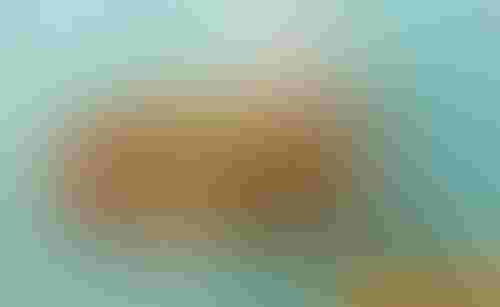 May is Beef Month, and I hope you're taking some time to share favorite recipes, grilling tips, production stories and photos from the ranch on social media.
Of course, we have many groups and organizations that are active in promoting beef, but nothing compares to the authentic stories that come from the family ranch!
Beef continues to be in the news, and I've rounded up the most recent trending headlines that might pique your interest The bad news: Grocery prices are skyrocketing and fake meats are headed to a public school near you. The good news: Consumers are increasingly becoming passionate, excited and eager to eat meat and freely enjoy it with their families.
Check out the latest headlines and let me know what you think!
1. "Nebraska governor touts launch of state's 'Beef Passport' program" by Nexstar Media Wire
"Nebraska has long been known as the Beef State," said Ricketts in a news release. "Our cattle industry grows Nebraska by generating over $10 billion in cash receipts each year. The new Beef Passport program gives Nebraskans the opportunity to support our ranchers by dining on delicious cuts of Nebraska beef."
2. "Impossible Foods is now certified for school lunches" by Anna Starostinetskaya for Veg News
Fake meats are headed to a public school near you. According to Veg News, "After receiving the Child Nutrition label from the USDA, Impossible Foods is bringing its plant-based meats to school cafeterias to help kids fight climate change with better food choices."
3. "Just about everything costs more at American grocery stores" by Leslie Patton by Bloomberg
"Everyone is looking to offset higher transportation costs, higher labor costs and higher input costs. And that flows through the whole chain all the way to the consumer," said Bloomberg Intelligence analyst Jennifer Bartashus. "Inflation expectations for 2021 are much higher than they've been in recent years."
4. "Study finds men would rather die early than give up eating meat" by Blaze TV
According to Blaze TV, "A new study found that 73% of men would rather die early than give up eating meat. In this clip, Pat Gray discussed how men would rather die 10 years earlier than give up eating meat. according to Men's Health Magazine. The study was conducted by No Meat May, a non-profit, that later reported 'the more meat a diet contained, the more masculine it was perceived to be by both male and female respondents.'"
5. "Americans' red meat obsession is growing stronger, with beef sales skyrocketing to $30 billion as a 'meat war' looms" by Kate Taylor for the Insider
"The American love affair with beef is growing stronger," writes Taylor. "And that's fueling a crisis, according to environmental experts. Beef is the best-selling meat in America, and the fastest growing in terms of sales. Beef sales soared 23.7% year-over-year to $30.3 billion in 2020."
The opinions of Amanda Radke are not necessarily those of beefmagazine.com or Farm Progress.
Subscribe to Our Newsletters
BEEF Magazine is the source for beef production, management and market news.
You May Also Like
---