Corn Price Pressures Calf And Feeder Markets
Corn Price Pressures Calf And Feeder Markets
Chris Hurt, Purdue University ag economist, provided some perspective on higher grain prices relative to consumer meat prices."When we look at the period prior to 2007, corn prices were averaging closer to $2/bu. and we saw retail prices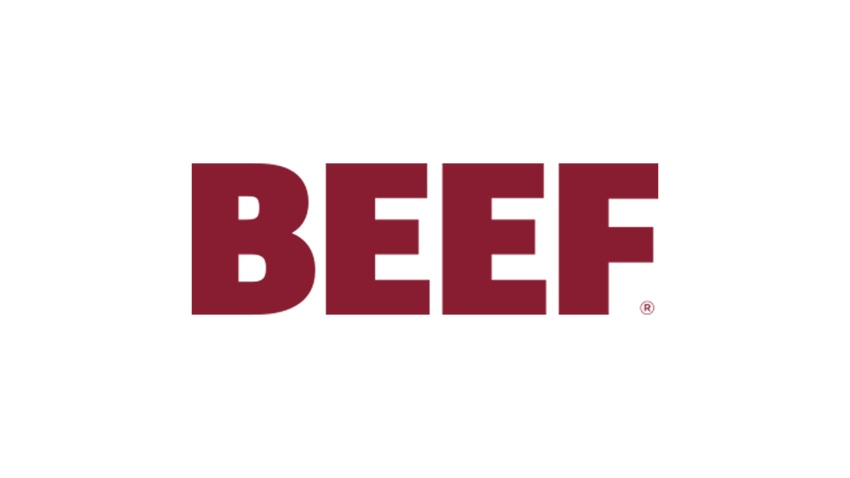 Chris Hurt, Purdue University ag economist, provided some perspective on higher grain prices relative to consumer meat prices.

"When we look at the period prior to 2007, corn prices were averaging closer to $2/bu. and we saw retail prices of beef average about $3.84/lb.," Hurt explains. "Now, corn prices are around $5.50/bu. and we're projecting for 2011 that we'll reach about $4.65/lb. for beef."

Rather than expanding 1%-2% as originally anticipated, Hurt believes higher grain prices will leave pork production next year mostly unchanged.

Poultry producers—specifically those who raise broilers—could see their production up as much as 2% in the year ahead, Hurt says. The broiler industry is bumping up production to grab greater market share among the animal species. Hurt adds that strategy demands more feed, which could pull grain prices even higher.

As for beef, Hurt points out U.S. beef-cow numbers are expected to reach about 31 million head later this year, down from about 35.7 million in 1996 when herd numbers began declining. Hurt projects U.S. beef production will dip another 2-3% in 2011.

Consumer response to higher retail beef prices surely has something to do with the inability of wholesale beef prices to stick at higher levels. Cash fed cattle traded $2-$3 lower last week at $97-$98; $1-$3 lower dressed at mostly $154. Choice boxed-beef cutout values closed the week at $158.56, compared to $161.30 the previous Friday and $161.42 the Friday before that one.

As it is, calves traded unevenly mixed last week, from, $3 lower to $3 higher, according to the Agricultural Marketing Service (AMS). Some auctions called the market from $5 higher to $5 lower.

Stocker calves weighing mostly less than 550 lbs. sold to active trading in areas near the wheat-pasture regions. The yearling market was mostly steady to weak, but ranged from $2 lower to $3 higher.

"Last week's auction reports showed a sharp upturn in the feeder-cattle prices as cattle feeders wanted to get possession of new feedlot replacements while numbers were there and weather was still very pleasant and fed-cattle prices were still trading at the century level bringing $100," AMS analysts said Friday. "Feed prices will remain a hot topic in the livestock markets as the fall harvest is pretty much finished. Cattle feeders and backgrounders are looking at tighter cattle supplies over the next several months, and feeder-cattle prices are still in the sellers' favor as demand remains very good for calves and yearlings despite the higher corn prices."

Spun differently, Scott Brown, University of Missouri livestock economist, said last week, "The market still comes down to supply and demand. Cow numbers are shrinking, there will be fewer calves and domestic demand will recover. Current macroeconomic outlooks do not point to a double-dip recession."

Brown encouraged producers at a meeting in Bolivar, MO, to look beyond the short-term feed outlook. "The great driving force will be demand. The economy has shown life and demand will return. But when? Prices are moving higher and could move up sharply if large demand recovery occurs," he says.

The summary below reflects the week ended Nov. 5 for Medium and Large 1 – 500- to 550-lb., 600- to 650-lb. (calves), and 700- to 750-lb. feeder heifers and steers (unless otherwise noted). The list is arranged in descending order by auction volume and represents sales reported in the weekly USDA National Feeder and Stocker Cattle Summary:



* Plus #2
** None reported of the same quality at this weight or near weight
(***) Steers and bulls
(?) As reported, but questionable
NDNo Description
1500-600 lbs.
2550-600 lbs.
3600-700 lbs.
4650-700 lbs.
5700-800 lbs.
6750-800 lbs.
7800-850 lbs.
8850-900 lbs.

Subscribe to Our Newsletters
BEEF Magazine is the source for beef production, management and market news.
You May Also Like
---