Coronavirus: Wise caution or overreaction?
Coronavirus: Wise caution or overreaction?
Markets reacted, then had second thoughts about the spread of coronavirus.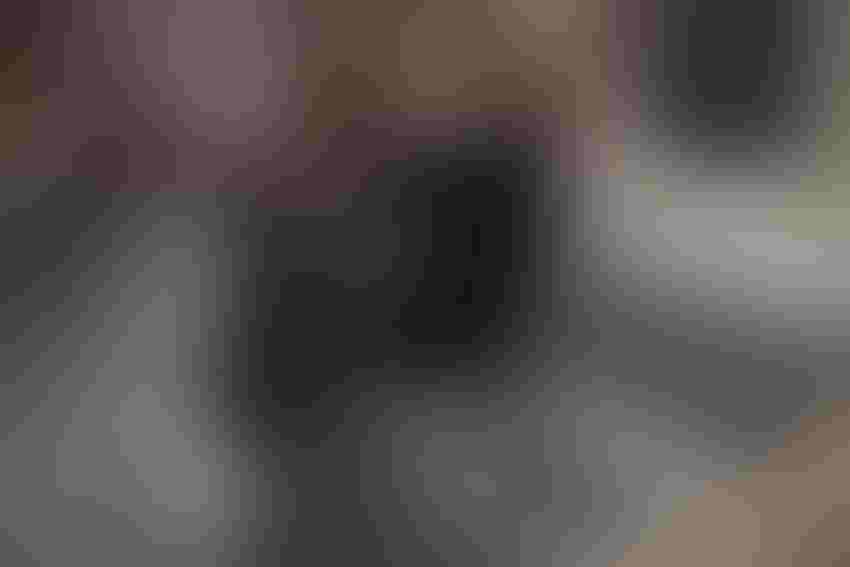 A man wearing a mask commutes on a train in Hong Kong on January 30, 2020, as a preventative measure after a virus outbreak which began in the Chinese city of Wuhan.
DALE DE LA REY / Contributor / Getty Image
Empty highways in a town of 11 million. Infrared footage of people in airports showing underwear styles. Masked travelers having thermometers aimed at their foreheads. Airlines reporting dropped bookings.
So is this all it takes to spook Wall Street investors?
Apparently. And as we have come to know, what spooks stock and bond investors can also spook the cattle markets. So, is this a big event with long-term implications? After all, the number of cases of the new coronavirus is reported to be over 6,000.  
The SARS outbreak of 2003 never reached that number. The good news is that while the number of cases is larger in a much shorter time period than SARS, the number of deaths so far is 131 vs. 800 for SARS. So this disease is not as deadly. Some 20,000 people are rumored to being monitored in the Chinese source province. This virus has spread to 15 countries.
Meat industry issues
The problem for the meat industry is that things that interrupt travel and dining out and entertaining affect the demand for meat. As a result, live cattle futures were down $2.59 on Monday. Tellingly, the feeder cattle futures were almost unchanged.
For the rest of the week, fed cattle futures showed glimmers of support early, but continued to slip lower as longs fled the market and the cash market for fed cattle was quiet, offering no direction.
Clearly, the market's concern is short term, not long term. But packers have been known to use any excuse to bid down cattle, so the markets are staying down for now. The good thing is, people in America are still eating and retailers and foodservice outfits will have to have more meat very soon.
In fact, the wholesale market this week showed no signs of overreaction, with product continuing to flow at steady to slightly higher prices.
However, stocks showed more concern. The Dow Jones average took a 450-point hickey for several reasons. Some of it is related to less commerce and less revenue, also related to travel, vacations, less shopping and spenders hoarding instead. Stocks like airlines and Asian casinos took big hits.
Other factors are China itself. The "uncertainty" that both traders and investors hate was much remedied with the signing of the U.S.-China trade agreement. But with several big cities quarantined and travel difficult or impossible, businesses shut down and some of the population hunkered down at home, there is concern that the world's largest economy won't even manage the "tepid" 6.1% growth it had slowed to by the end of 2019.
It could well be enough to slow it under 6%, the lowest growth in decades. The virus also feeds fears that China won't be able to manage the purchases it agreed to under the trade deal.
Experts in China disagree on when the disease will peak. One expert said another week or 10 days while another projected April or May for China's biggest population centers.
More than one stock market analyst characterized Monday's drop as just an excuse or trigger for investors to hit the panic, er, sell button. The market has done well in recent months, the average of the S&P 500 hasn't varied more than 1% since October. So the obvious signs of some economic and cultural distress were enough for some investors to take profits. Stock earnings multiples have climbed to relatively high multiples, further making some investors nervous.
The U.S. economy is still perking along, and this being earnings season, it is worth noting that many of the stocks that dropped the most were ones that had already been showing stress for weeks. With 17% of the S&P 500 having reported earnings so far for the last quarter of 2019, 70% have exceeded estimates. But, as another analyst noted—and does this sound familiar to livestock folks?—people sometimes act on emotion, not facts. Do tell.
The market did recover 253 points the next day, a long way from all the way back, but a sign that folks are realizing that it is too soon to decide the coronavirus is going to be a big factor.
Where did it come from?
The real wild card here is how this virus originated. Initial reports from the Chinese government attributed it to a seafood market, the kind of "wet market" in China where freshly harvested meat is set out on tables or live animals are harvested in the back of the stall for sale to customers. You might have seen photos of dozens of various critters all lined up on a tarp, just ready to be dressed and cut up for customers.
Could this be a catalyst for Chinese consumers to begin regarding U.S. meat as higher in food safety than exotic critters whacked in the back of an unrefrigerated stall with dubious sanitation and food safety? Chinese consumers have been burned before in food and even baby formula.
However, this is China and government proclamations are sometimes politically motivated or are major cover-ups even more bold than here. The Washington Times is reporting that an Israeli biological warfare analyst, a former Israeli military intelligence expert in chemical and biological warfare, contends the virus might have been created in a Chinese biological weapons lab that, according to China, doesn't exist.  
The scientist said the only lab in China capable of working with deadly viruses is in the city of Wuhan—where the virus is said to have first appeared. To lend credence to this view, a rumor is said to be circulating on the Chinese internet claiming the whole thing is a U.S. conspiracy to spread germ weapons.
Regardless, the stock market has calmed, the fed market is holding in place and 400 people crowded the lawn at the White House for the signing of the USMCA treaty. Serious worry is not in the cards, at least for now.
Steve Dittmer is a longtime beef industry commentator and executive vice president of the Agribusiness Freedom Foundation. The opinions of Dittmer are not necessarily those of beefmagazine.com or Farm Progress.
Subscribe to Our Newsletters
BEEF Magazine is the source for beef production, management and market news.
You May Also Like
---